Why Briggs & Stratton, Kindred Healthcare, and Covenant Transportation Group Jumped Today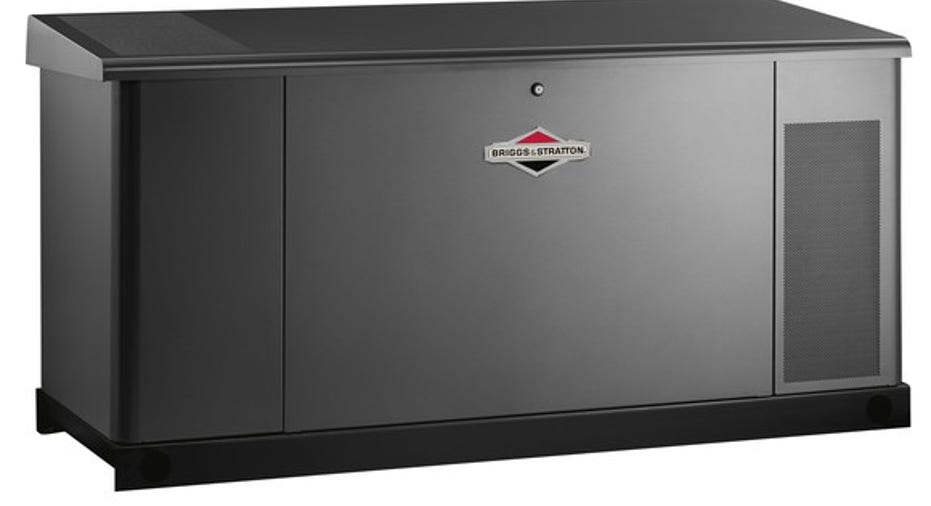 Friday marked a relatively quiet day on Wall Street, and major market benchmarks eased downward very slightly to finish the week. Many investors turned their attention to matters across the Atlantic, as France prepares for a key election that could show whether the European Union is likely to remain as united as it has been in recent years or start pursuing a more separatist agenda. In the U.S., news that the Trump administration expects to announce tax cuts next week improved investor sentiment somewhat, and certain good news from individual stocks also helped prevent larger losses for the market. In particular, Briggs & Stratton (NYSE: BGG), Kindred Healthcare (NYSE: KND), and Covenant Transportation Group (NASDAQ: CVTI) were among the best performers on the day. Below, we'll look more closely at these stocks to tell you why they did so well.
Briggs & Stratton works through tough times
Shares of Briggs & Stratton were up nearly 10% after the company reported its fiscal third-quarter financial results late Thursday. It saw net sales slide slightly from the year-ago quarter, falling 1% to $597 million. But Briggs & Stratton's commercial engine business did well, and adjusted net income climbed slightly compared to the third quarter of fiscal 2016. Moreover, the company still believes that it will be able to grow revenue throughout the full fiscal year, with growth of 1% to 4% in the key residential lawn and garden market helping to drive further gains. Briggs & Stratton has pointed to success in its higher-end commercial engine business to help improve its overall profitability, but the right balance between commercial and residential products should give the company its best performance in the long run.
Image source: Briggs & Stratton.
Is Kindred looking for a partner?
Kindred Healthcare stock jumped 9% in the wake of reports that the home health and community care provider might be looking to put itself up for sale. According to Reuters, Kindred is receiving advice from investment banking specialists to decide how best to pursue strategic alternatives such as an outright sale. Investors have been nervous about Kindred because of the changing landscape in healthcare. In particular, worries about whether home health, hospice, and community care expenses will get reimbursed through Medicare and other government healthcare programs have weighed on the company. Even with today's gains, Kindred stock is down by a third in the past year, and long-suffering investors would like assurances that they can participate in any recovery going forward.
Covenant drives forward
Finally, shares of Covenant Transportation Group rose 14%. The trucking company reported modest gains in total revenue, with rising fuel surcharges making up for falling freight-specific sales. CEO David Parker noted that in conditions of only moderate freight demand, "our industry continued to have excess capacity available." The tough environment is likely to persist during the second quarter, in large part because freight revenue per tractor is likely to keep dropping. However, Covenant is optimistic that conditions will improve in the second half of 2017, and a better long-term outlook should help the company pay down debt and get itself into better shape going into 2018 and beyond.
Offer from The Motley Fool: The 10 best stocks to buy nowMotley Fool co-founders Tom and David Gardner have spent more than a decade beating the market. In fact, the newsletter they run, Motley Fool Stock Advisor, has tripled the S&P 500!*
Tom and David just revealed their ten top stock picks for investors to buy right now.
Click here to get access to the full list!
*Stock Advisor returns as of 4/3/2017.
Dan Caplinger has no position in any stocks mentioned. The Motley Fool has no position in any of the stocks mentioned. The Motley Fool has a disclosure policy.