Why Brexit Fears Slammed Genesee & Wyoming Inc's Stock on Friday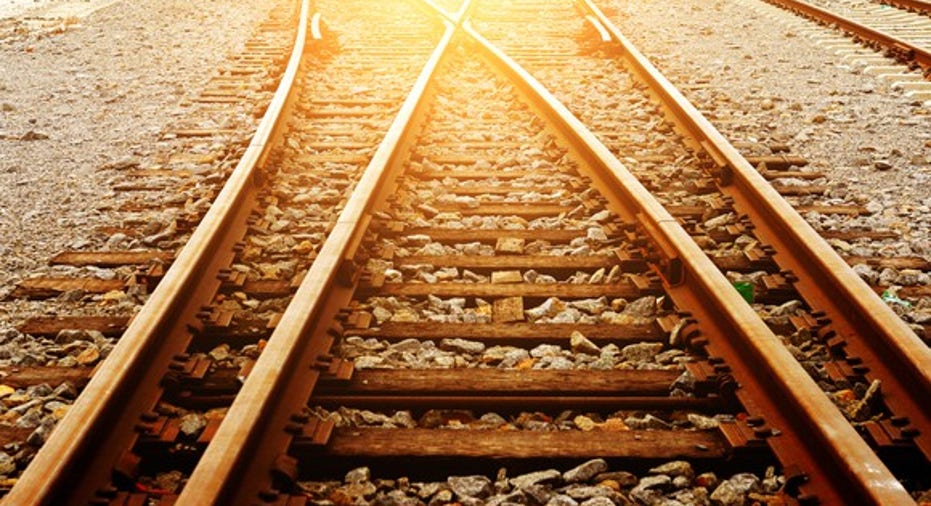 The Brexit vote left investors unsure about Europe's future. Image source: Getty Images.
What: Shares of Genesee & Wyoming sank 10.7% on Friday amid fears that Britain's decision to exit the EU will impact its operations in the region.
So what: Britain's stunning decision to exit the EU caused the market to panic, with investors selling first and asking questions later. While most of the market was down, companies with exposure to the UK took the brunt of the market's selling pressure due to the uncertainty of what the vote means for businesses operating in the country.
This focused selling of stocks with UK/European exposure drove Genesee & Wyoming's stock down much farther than the rest of the railroad sector.For example, the stock of fellow regional railroadKansas City Southern was only down 4.4% on Friday while leading Class I railroadUnion Pacific's stock slumped 3.7%. This relative outperformance stems from the fact that Kansas City Southern and Union Pacific do not have any direct exposure to Europe or the UK.
Genesee & Wyoming, on the other hand, has been increasing its exposure to both regions. Driving this increased exposure was last year's acquisition of Freightliner, which boosted its exposure to the Eurozone to 10% of annual operating income. Before that transaction, the company's exposure to the region was minimal. Further, Genesee & Wyoming was expecting its UK and European segment to have a strong second half of the year. However, that resurgence might not happen if the Eurozone economy weakens due to the uncertainty caused by the Brexit vote.
Now what: Genesee & Wyoming had been relying on its recently acquired Freightliner business to drive its results in the second half of the year. However, the market is no longer sure this will happen because the Brexit vote could weigh on European economic growth. While the market might be overreacting to the impact of the unexpected Brexit vote, the vote has created a cloud of uncertainty that might not clear for a while.
The article Why Brexit Fears Slammed Genesee & Wyoming Inc's Stock on Friday originally appeared on Fool.com.
Matt DiLallo has no position in any stocks mentioned. The Motley Fool recommends Genesee and Wyoming. Try any of our Foolish newsletter services free for 30 days. We Fools may not all hold the same opinions, but we all believe that considering a diverse range of insights makes us better investors. The Motley Fool has a disclosure policy.
Copyright 1995 - 2016 The Motley Fool, LLC. All rights reserved. The Motley Fool has a disclosure policy.