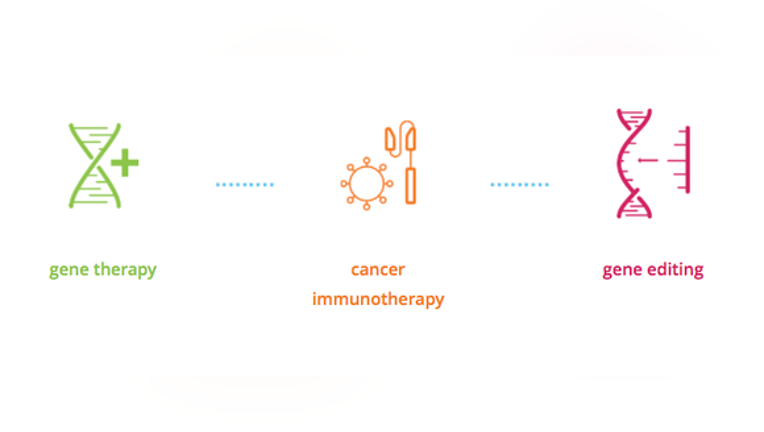 Image source: Bluebird Bio.
What: Shares of Bluebird Bio ,a clinical-stage biotechnology company focused on gene therapy, dropped by more than 11% on Wednesday.
So what:There doesn't appear to be any news to justify such a big move, so it's likely that the dip is nothing more than just market volatility that all development-stage biotech has beenexperiencing lately.
The SDPR S&P Biotech ETF , an exchange-traded fund that holds more than 100 biotech stocks, also had a rough day, falling all day right from the opening bell. The ETF ended up shedding more than 5% of its value on Wednesday, so it looks like Bluebird Bio just got caught up in the carnage.
Now what:With biotech valuations taking a collective step back since the start of the year, investors should try their best not to be jarred by these kind of wild price swings. Why they can be unnerving to live through in the short term, they don't threaten the long-term viability of the company in any way. In fact, since Bluebird ended the year with $855 million in cash on its books, it should have enough cash to fund its clinical trials into 2018 without the need to tap shareholders.
The next catalyst investors can look forward to will be when it presents interim data from its ongoing phase 2/3 Starbeam Study testing its Lenti-D drug product's ability to treat cerebral adrenoleukodystrophy. The company is set to present on April 20 at theAmerican Academy of Neurology 2016 Annual Meeting. If the data pleases investors, then it wouldn't surprise me to see Bluebird start to bounce back from the drubbing it's taken since the start of the year.
The article Why Bluebird Bio Inc. Plunged Today originally appeared on Fool.com.
Brian Feroldi has no position in any stocks mentioned. The Motley Fool recommends Bluebird Bio. Try any of our Foolish newsletter services free for 30 days. We Fools may not all hold the same opinions, but we all believe that considering a diverse range of insights makes us better investors. The Motley Fool has a disclosure policy.
Copyright 1995 - 2016 The Motley Fool, LLC. All rights reserved. The Motley Fool has a disclosure policy.