Why Bloomin' Brands Inc. Shares Jumped Today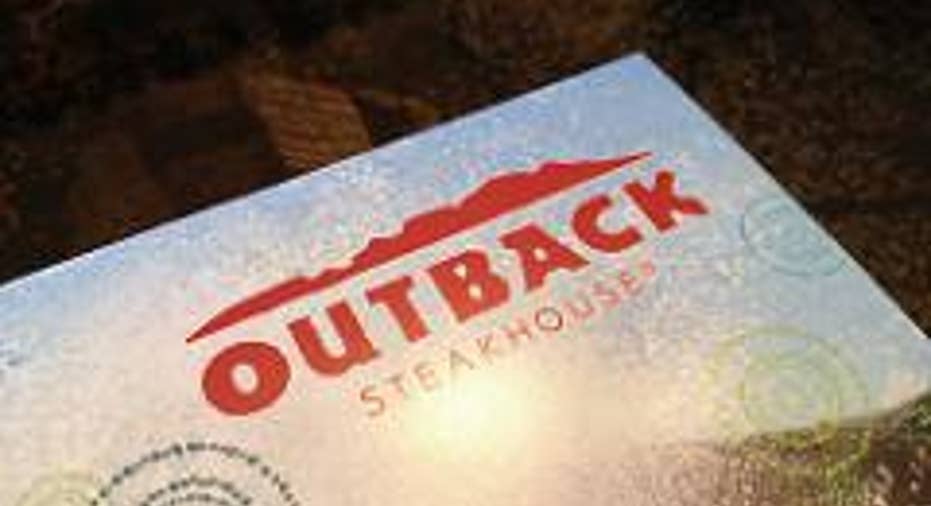 What:Shares of Outback Steakhouse parentBloomin' Brands Inc were looking tasty, climbing as much as 11% and finishing 8.5% after reporting first-quarter earnings.
So what:The restaurant chain actually missed earnings estimates, posting a per-share profit of $0.47, short of expectations at $0.50 and below last year's total at $0.54. Comparable sales in the U.S. fell 1.5%, but its performance in Brazil was also a surprising bright spot as comps in that country jumped 8.8% despite recessionary conditions. Inflationary pressure, however, inflationary pressure may have been the primary cause of that spike in comps.
That news, as well as the company's repurchasing of $75 million worth of shares, or about 3% of outstanding stock, may have reassured investors. CEO Liz Smith also said that results were in line with expectations, and the company maintained its guidance for the year, eyeing positive comparable sales growth and adjusted EPS growth of at least 10%.
Now what:The jump in the stock seems strange, given the earnings miss and comparable sales drop. Investors seem to be encouraged by the share buybacks and reaffirming its guidance, but even the Brazil results shouldn't be interpreted as a sign of strength, given that inflation probably caused most of the improvement. With restaurant closures outnumbering openings in the recent quarter, the company will need same-store sales to improve to drive overall revenue growth and bottom-line sales. Until that changes, I'd be wary of pushing the stock higher.
The article Why Bloomin' Brands Inc. Shares Jumped Today originally appeared on Fool.com.
Jeremy Bowman has no position in any stocks mentioned. The Motley Fool has no position in any of the stocks mentioned. Try any of our Foolish newsletter services free for 30 days. We Fools may not all hold the same opinions, but we all believe that considering a diverse range of insights makes us better investors. The Motley Fool has a disclosure policy.
Copyright 1995 - 2016 The Motley Fool, LLC. All rights reserved. The Motley Fool has a disclosure policy.