Why Baytex Energy, Akorn, and Alamos Gold Jumped Today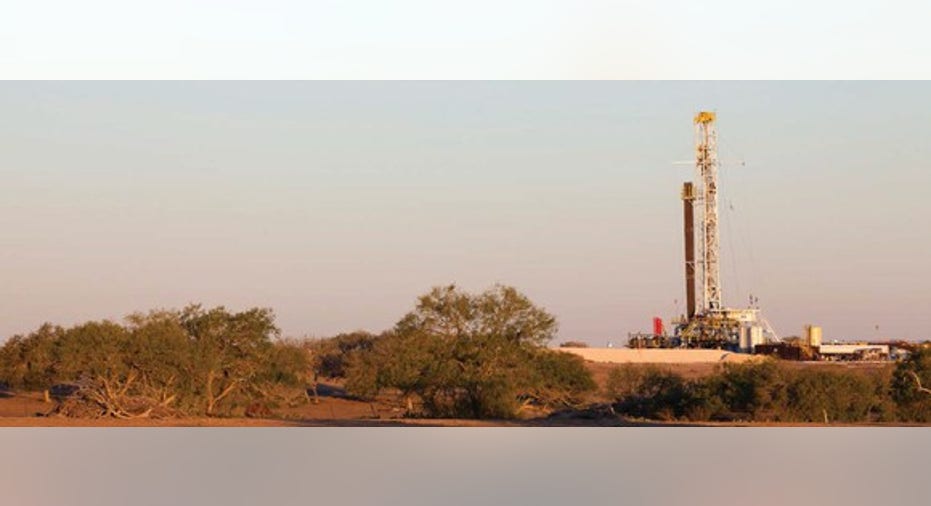 The stock market has been on a big record run lately, but Monday began a new week on a mixed note. The Dow Jones Industrials powered ahead to a fresh all-time high, but the S&P 500 and Nasdaq Composite fell back from record levels. Technology stocks held back the broader averages in large part, but the losses were modest and didn't appear to endanger the upward trend that investors have seen since early November. In addition, some stocks had good news for their individual businesses, and Baytex Energy (NYSE: BTE), Akorn (NASDAQ: AKRX), and Alamos Gold (NYSE: AGI) were among the best performers on the day. Below, we'll look more closely at these stocks to tell you why they did so well.
Image source: Baytex Energy.
Baytex moves forward
Baytex climbed 10% after announcing a series of news items confirming its plans for the future. The company said it had completed an offering of stock to raise about $115 million, which it intends to use in part for acquisitions in the Peace River region of northern Alberta. In addition, Baytex's board approved between $300 million and $350 million of capital expenditures for 2017, with the expectation that the spending will lead to production increases of 66,000 to 70,000 oil-equivalent barrels per day. More than two-thirds of the spending will go toward the Eagle Ford area of Texas, with Canada getting the rest of Baytex's capital investment. Finally, Baytex announced that current company president Ed LaFehr will take over as CEO in May, with the hope that the company can overcome industry challenges to thrive in the years ahead.
Akorn gets a key go-ahead
Akorn picked up about 8% in the wake of positive news about its production facility. The specialty pharmaceutical company said that the U.S. Food and Drug Administration had conducted a reinspection of its facility in Decatur, Ill. last week, with the intent of following up on observations that the regulatory agency had made from an inspection back in June. Akorn said that the FDA found no Form 483 observations, which refers to the form that the regulator issues when it finds conditions in an inspection that in its judgment could constitute violations of the federal Food, Drug, and Cosmetic Act and other regulations. Given the importance of coming up with corrective action plans to address past concerns, Akorn apparently did what it needed to do to put potential FDA issues to rest and move forward with its business.
Alamos gets shinier
Finally, Alamos Gold climbed 7%. The gold mining company got a positive review from analysts at RBC Capital Markets, which raised their rating on the stock from sector perform to outperform. Gold prices were slightly higher today, but some investors are concerned that if interest rates start to rise, bullion could come under further pressure. Nevertheless, RBC maintains an $8.50 per share target on the stock, which is more than 30% higher than today's closing price even after the big jump during the trading session. Alamos Gold has done a good job of containing costs, with its all-in sustaining production cost average falling to less than $980 per ounce during its most recent quarter. If it can continue making progress, then Alamos Gold could have more room to see its stock run higher.
10 stocks we like better than Baytex Energy When investing geniuses David and Tom Gardner have a stock tip, it can pay to listen. After all, the newsletter they have run for over a decade, Motley Fool Stock Advisor, has tripled the market.*
David and Tom just revealed what they believe are the 10 best stocks for investors to buy right now... and Baytex Energy wasn't one of them! That's right -- they think these 10 stocks are even better buys.
Click here to learn about these picks!
*Stock Advisor returns as of Nov. 7, 2016
Dan Caplinger has no position in any stocks mentioned. The Motley Fool has no position in any of the stocks mentioned. Try any of our Foolish newsletter services free for 30 days. We Fools may not all hold the same opinions, but we all believe that considering a diverse range of insights makes us better investors. The Motley Fool has a disclosure policy.