Why Barclays, Mosaic, and PVH Corp. Slumped Today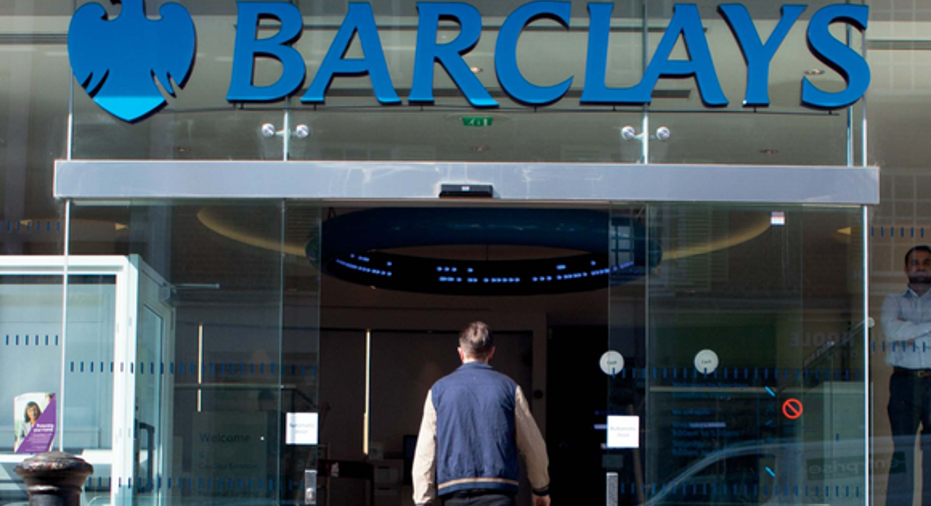 Image source: Barclays.
Those who had hoped Friday's plunge in the stock market would be the end of the negative reaction to last week's Brexit vote were disappointed on Monday, as the sell-off continued in most markets around the world. European markets continued to drop as uncertainty over the future of the European Union worried investors, and those concerns spread westward across the Atlantic to hit U.S. markets as well. Losses were more modest than they were on Friday, but declines of 1.5% to 2.5% showed that the vote will remain significant for some time.
Many stocks lost more ground;Barclays , Mosaic , and PVH Corp. were among the many stocks that posted major drops.
U.K. banks keep taking Brexit hits
Barclays plunged 21%, adding to its losses on Friday after the British bank received negative comments from analysts in covering the industry. Many worry that London-based financial institutions like Barclays could have to incur huge capital expenditures in order to build up a presence on the European continent, or else risk losing their ability to serve clients in the European Union. Given the amount of money Barclays makes on corporate banking, underwriting, and other investment banking services, exiting the market would be a huge hit, making the new investment in offices in European financial capitals the lesser of two potential evils. Until British banking stabilizes, Barclays and its peers will remain under pressure.
Fertilizer companies wilt
Mosaic fell 8% in the wake of news of low potash prices from a major global competitor. The Belarus Potash Company signed a new supply contract with India, offering 700,000 metric tons of potash to the emerging-market nation at a cost of $227 per metric ton. The contract takes effect on July 1, and the price indicates continuing weakness that has persisted for years. Low natural gas prices have also put pressure on potash by making alternative nitrogen-based fertilizers cheaper to manufacture, and making mined potash less attractive by comparison. As long as those dynamics remain the same and the agricultural industry stays muted, Mosaic could face continuing challenges.
A fashionable fall
Finally, PVH declined 9%. The fashion company behind the Phillips Van Heusen brand issued a statement over the weekend stating that only about 3% of its total net revenues come from the U.K. market, representing an effort from PVH to calm fears of a larger hit to its bottom line. The problem is, even though the U.K. might make up a small part of PVH's overall business, the broader European community is a much different story. With currency issues already having plagued PVH's results for some time, the prospect for an extended period of a strong U.S. dollar against not only the British pound, but the euro as well, could bode ill for the company's bottom-line growth.
In the end, much will depend on how European consumers respond to Brexit. For now, though, investors are selling first and asking questions later.
The article Why Barclays, Mosaic, and PVH Corp. Slumped Today originally appeared on Fool.com.
Dan Caplinger has no position in any stocks mentioned. The Motley Fool has no position in any of the stocks mentioned. Try any of our Foolish newsletter services free for 30 days. We Fools may not all hold the same opinions, but we all believe that considering a diverse range of insights makes us better investors. The Motley Fool has a disclosure policy.
Copyright 1995 - 2016 The Motley Fool, LLC. All rights reserved. The Motley Fool has a disclosure policy.