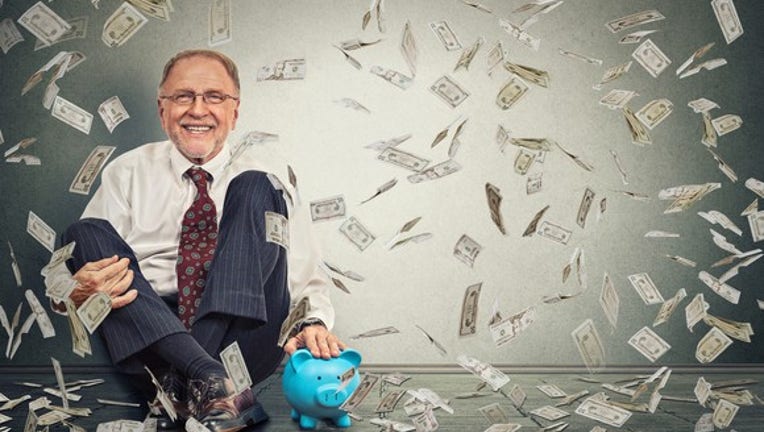 What happened
After the company announced that former Medivation CEO David Hung will be its new CEO, shares in Axovant Sciences (NYSE: AXON) were 24.5% higher at 1:20 pm EST today.
So what
Axovant's team includes Lawrence Friedhoff, the person behind the development of the multibillion-dollar Alzheimer's disease drug Aricept; now, the company has even more been-there-done-that experience, thanks to hiring Hung.
IMAGE SOURCE: GETTY IMAGES.
At Medivation, Hung led the development and commercialization of the multibillion-dollar prostate cancer drug Xtandi. He also orchestrated Pfizer's massive $14 billion acquisition of Medivation last year.
Hung will try to use his experience to usher Axovant's lead drug, intepirdine, to market. Intepirdine is a& 5-HT6-receptor antagonist that boosts the production of acetylcholine, a neurotransmitter important for cognition and brain function. It's currently in phase 3 studies for use alongside Friedhoff's Aricept, a drug that prevents the body from breaking down acetylcholine in patients with mild to moderate Alzheimer's disease.
Now what
Unfortunately, 99% of Alzheimer's disease drugs in trials have failed, and that suggests that Hung faces some steep odds at Axovant. Those odds aren't helped by the fact that other drugmakers, including Pfizer, have attempted to target the 5-HT6 receptor without success.
Fortunately, investors won't have to wait too long to find out if intepirdine's trial pans out; results are expected later this year. If the trial shows that intepirdine can help delay disease progression, there's a very good chance that it will become a blockbuster. Increasingly more people are being diagnosed with Alzheimer's disease, and sadly, there are limited treatment options available.
Undeniably, adding a proven leader in the C-suite is good news for investors. But the failure rate associated with Alzheimer's disease trials makes this stock a risky bet. If intepirdine succeeds where others have failed, there's a big opportunity for profit, but a disappointment could cause this company's shares to crater.
10 stocks we like better than Axovant SciencesWhen investing geniuses David and Tom Gardner have a stock tip, it can pay to listen. After all, the newsletter they have run for over a decade, Motley Fool Stock Advisor, has tripled the market.*
David and Tom just revealed what they believe are the 10 best stocks for investors to buy right now... and Axovant Sciences wasn't one of them! That's right -- they think these 10 stocks are even better buys.
Click here to learn about these picks!
*Stock Advisor returns as of April 3, 2017
Todd Campbell owns shares of Pfizer. The Motley Fool has no position in any of the stocks mentioned. The Motley Fool has a disclosure policy.