Why Avis Budget Group Dropped 18% Today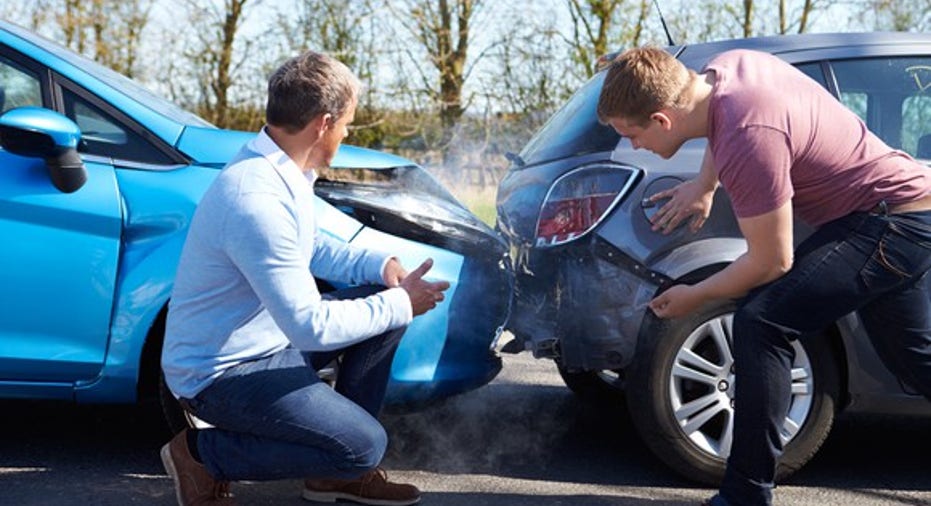 Hertz stock and Avis Budget Group got wrecked today. Whose fault is it? Image source: Getty Images.
What happened
Investors put the hurt on Hertz Global (NYSE: HTZ) stock this morning, and Avis Budget Group (NASDAQ: CAR) got caught up in the CAR-nage, falling as much as 18% as Hertz plummeted 52%. By noon Tuesday EST, both stocks had recovered somewhat from their losses, with Hertz down 37.2% and Avis off 8.5%.
So what
You can probably blame Hertz for the losses in both stocks. After all, Avis had no bad news to reveal today, having reported its own earnings last week -- a 3% bump in revenues, with 29% better earnings than in its year-ago quarter to boot. In contrast, this morning, Hertz reported earnings of $0.52 per share on $2.5 billion in revenue during its fiscal third quarter. Both numbers fell short of the expectations of Wall Street analysts, who had predicted Hertz would earn $2.75 per share and rake in $2.6 billion in revenue.
Moreover, Hertz cut its guidance for the rest of the year, and rather drastically so. After previously promising $2.75 to $3.50 per share in profits for this year, the company now says it will earn no more than $0.88 a share -- and perhaps as little as $0.51, which you'll no doubt notice is less than it earned in Q3 alone.
Now what
Hertz management tried to put a brave face on the news, with CEO John Tague calling the results merely "uneven." But investors aren't buying it -- and they're sharing the blame with Avis.
Tague explained that Hertz's car rentals were "at the low end of our expectations" in the quarter, and maybe that's because Avis stole some of its business. What hurt Hertz worse, though, was the fact that "a customary vehicle depreciation rate review near the close of the third quarter resulted in a substantial depreciation adjustment, particularly on compact and mid-sized vehicles." And given that Avis took no similar charge, that may be leading investors to worry that there's another shoe to drop at Avis.
So what's the upshot here? The really big news at Hertz is that a lot of the cars it has paid for -- and rental car companies traditionally provide their customers only pretty new cars -- have already lost much of their value. It seems logical to assume that if this is true for Hertz, it could be true for rival renters such as Avis as well. It's also logical to assume that car manufacturers such as Ford (NYSE: F) and General Motors (NYSE: GM) might suffer some losses of their own, if the cars they're selling aren't worth what they once were and are depreciating in value faster than expected.
Little wonder, then, that Ford and GM shares are also down today on Hertz's news -- about 1% apiece.
10 stocks we like better than Ford When investing geniuses David and Tom Gardner have a stock tip, it can pay to listen. After all, the newsletter they have run for over a decade, Motley Fool Stock Advisor, has tripled the market.*
David and Tom just revealed what they believe are the ten best stocks for investors to buy right now... and Ford wasn't one of them! That's right -- they think these 10 stocks are even better buys.
Click here to learn about these picks!
*Stock Advisor returns as of November 7, 2016
Fool contributorRich Smithdoes not own shares of, nor is he short, any company named above. You can find him onMotley Fool CAPS, publicly pontificating under the handleTMFDitty, where he currently ranks No. 336 out of more than 75,000 rated members.
The Motley Fool owns shares of and recommends Ford. The Motley Fool owns shares of Hertz Global Holdings. The Motley Fool recommends General Motors. Try any of our Foolish newsletter services free for 30 days. We Fools may not all hold the same opinions, but we all believe that considering a diverse range of insights makes us better investors. The Motley Fool has a disclosure policy.