Why Avago Technologies, Sanderson Farms, and Dyax Jumped Today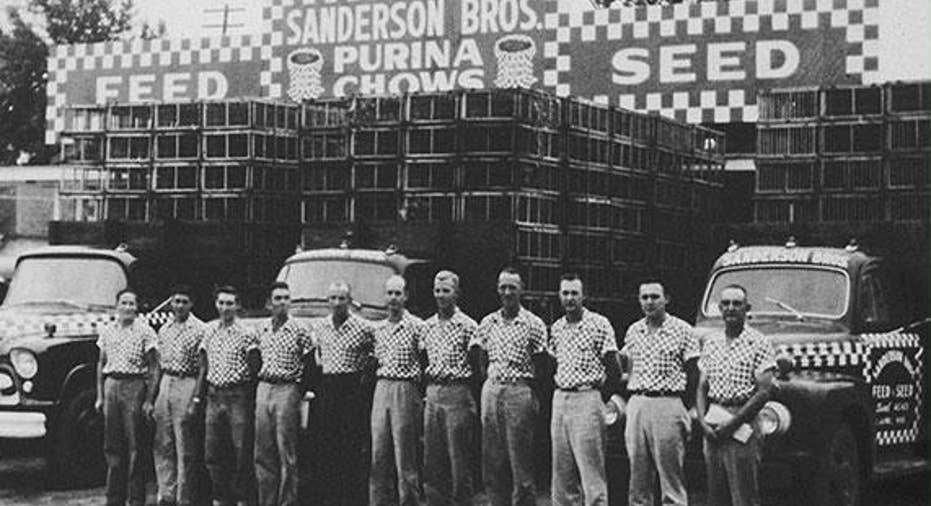 Sanderson Farms gained ground today. Image: Sanderson Farms.
Macroeconomic concerns reasserted themselves in the stock market on Thursday, sending the Dow and S&P 500 sharply lower on the day. With central bankers in the U.S. and Europe giving conflicting guidance on their respective economies, confused investors felt more uncomfortable than ever about the market's overall prospects. That wasn't enough to hold back a few outstanding companies, though, and shares of Avago Technologies , Sanderson Farms , and Dyax gave their shareholders good news.
Avago rose nearly 10% after the company reported its fiscal fourth-quarter financial results Wednesday night. The supplier of components for the iPhone and other mobile devices said that sales jumped 15% from the prior year's quarter, with the company recognizing the impact of its recent acquisition of peer LSI and the resulting synergies for a substantial portion of its success. Avago also said that it believes that demand for its radio-frequency components should continue to grow sharply for the foreseeable future, and that bodes well both for the company itself, and for the mobile-device industry more broadly.
Meat producer Sanderson Farms climbed 7% in response to positive comments from analyst firm CLSA Americas. Sanderson is a major player in the U.S. chicken industry, and analysts believe that the poor performance in the chicken commodities markets could finally hit bottom and produce a turnaround in the near future.
As a bird-flu epidemic has hit the industry, restrictions on international trade have held back companies like Sanderson Farms. Now, though, chicken producers appear to be working through the problems, and investors hope that the dour climate that has pushed share prices downward recently will finally give way to greater upward momentum in 2016. Other chicken producers also enjoyed solid gains on the day, but Sanderson Farms' stock had the most impressive percentage move among major industry players.
Finally, Dyax jumped 12% after the maker of a promising drug candidate to treat hereditary angioedema got final word that the waiting period for antitrust consideration of its pending acquisition by Shire had ended. As a result of the move, Dyax and Shire should be able to complete their merger in the first half of next year.
Even with Dyax's gains, however, the current share price is only slightly above the cash portion of the buyout consideration, giving investors a cheap play on the contingent value rights connected to DX-2930's future regulatory success. Shire is making a big bet on Dyax's promise, given that DX-2930 still has a long way to go before it can complete mid- and late-stage clinical trials, and put itself up for FDA approval.
The article Why Avago Technologies, Sanderson Farms, and Dyax Jumped Today originally appeared on Fool.com.
Dan Caplinger has no position in any stocks mentioned. The Motley Fool has no position in any of the stocks mentioned. Try any of our Foolish newsletter services free for 30 days. We Fools may not all hold the same opinions, but we all believe that considering a diverse range of insights makes us better investors. The Motley Fool has a disclosure policy.
Copyright 1995 - 2015 The Motley Fool, LLC. All rights reserved. The Motley Fool has a disclosure policy.