Why Astoria Financial Shares Are Surging Today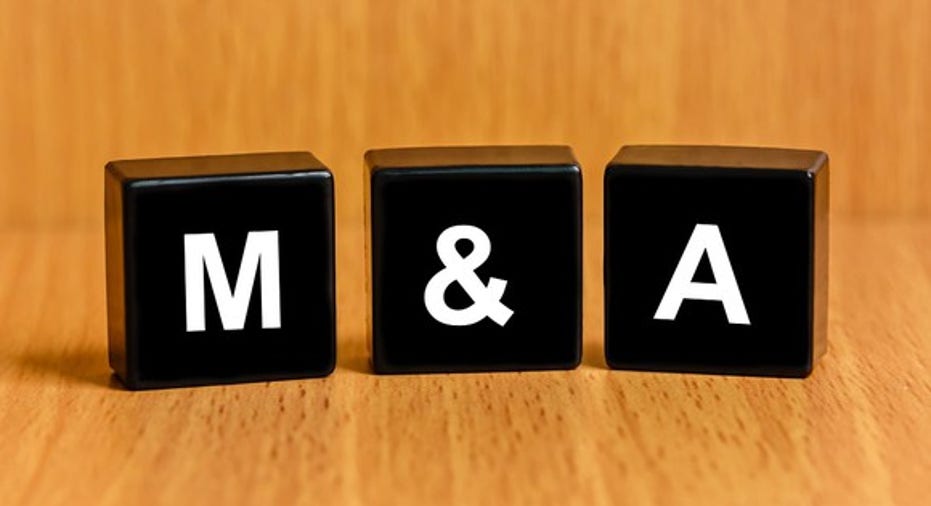 What's happening?
Shares of Astoria Financial (NYSE: AF) were trading higher by about 12% as of 11:30 a.m. EST on news that the company will merge with Sterling Bancorp (NYSE: STL).
So what
Terms of the deal call for an all-stock transaction in which Astoria Financial shareholders will receive 0.875 shares of Sterling for each share of Astoria stock they own. This values Astoria Financial stock at about $21.29 per share, based on Sterling Bancorp's share price as of 11:30 a.m.
In a press release, Sterling Bancorp explained that it believes the integration can generate approximately $100 million in annual cost savings once fully phased in, an amount equal to 35% of Astoria's non-interest expenses.
More immediately, Sterling expects that the transaction to add about 12% to tangible book value per share at closing, and add about 9% to earnings per share in 2018, exclusive of a restructuring charge.
Image source: Getty Images.
Previously, Astoria Financial agreed to merge with New York Community Bancorp (NYSE: NYCB), but that deal reportedly failed to pass regulatory scrutiny. The combined institution would have been heavily invested in commercial real estate loans, given that New York Community Bancorp operates as something of a specialist in commercial real estate and multi-family loans within the New York market.
Based on a pro forma presentation, Sterling and Astoria each have less than 46% of their loan books tied up in commercial real estate and multi-family loans compared to a nearly 93% concentration for New York Community Bancorp.
Now what
Investors clearly see little risk of this deal falling through. At a recent price of $20.79 per share, Wall Street is pricing Astoria Financial shares at a slight 3% discount to their implied value, based on current prices for Sterling Bancorp shares. The transaction is expected to close in the fourth quarter of 2017.
10 stocks we like better than Astoria FinancialWhen investing geniuses David and Tom Gardner have a stock tip, it can pay to listen. After all, the newsletter they have run for over a decade, Motley Fool Stock Advisor, has tripled the market.*
David and Tom just revealed what they believe are the 10 best stocks for investors to buy right now... and Astoria Financial wasn't one of them! That's right -- they think these 10 stocks are even better buys.
Click here to learn about these picks!
*Stock Advisor returns as of February 6, 2017
Jordan Wathen has no position in any stocks mentioned. The Motley Fool has no position in any of the stocks mentioned. The Motley Fool has a disclosure policy.