Why Ascena Retail Group Stock Plunged Today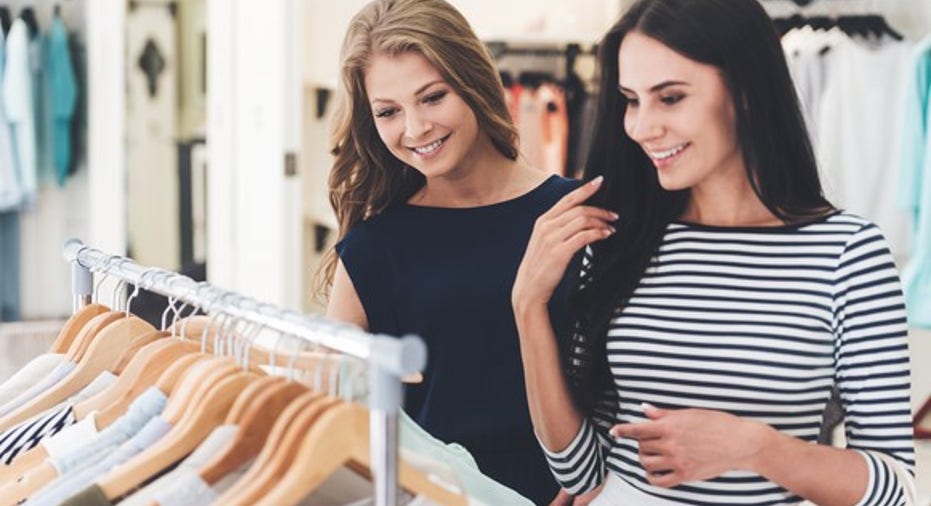 What happened
Shares of Ascena Retail Group (NASDAQ: ASNA) have plunged today, down by 29% as of 11:40 a.m. EDT, after the company updated its guidance for the fiscal third quarter and full fiscal year.
So what
The company, which operates chains like Ann Taylor, LOFT, and Justice, among others, said that it expects comparable-store sales in the third quarter to fall 8%, and should generate non-GAAP EPS of $0.04 to $0.06. In March, Ascena expected third-quarter non-GAAP EPS to be in the range of $0.07 to $0.12. Ascena also expects to recognize a material non-cash impairment charge to goodwill and intangible assets in the quarter, and is still determining how large the charge will be.
Image source: Getty Images.
Now what
In a statement, CEO David Jaffe said, "Industry-wide traffic headwinds and a highly elevated promotional environment have persisted at levels significantly above our expectations, resulting in a miss to our third quarter sales and earnings outlook." Jaffe also said that the specialty retail sector is undergoing "unprecedented secular change that is disruptive to traditional business models," and expects challenges to persist for the next one to two years.
For fiscal 2017, comparable-store sales are expected to fall 6% to 7%, and non-GAAP EPS should be in the range of $0.10 to $0.15, also down significantly from the prior outlook of $0.37 to $0.42 per share in adjusted profit.
10 stocks we like better than Ascena Retail GroupWhen investing geniuses David and Tom Gardner have a stock tip, it can pay to listen. After all, the newsletter they have run for over a decade, Motley Fool Stock Advisor, has tripled the market.*
David and Tom just revealed what they believe are the 10 best stocks for investors to buy right now and Ascena Retail Group wasn't one of them! That's right -- they think these 10 stocks are even better buys.
Click here to learn about these picks!
*Stock Advisor returns as of May 1, 2017
Evan Niu, CFA has no position in any stocks mentioned. The Motley Fool has no position in any of the stocks mentioned. The Motley Fool has a disclosure policy.