Why Ariad Pharmaceuticals Soared 47% in November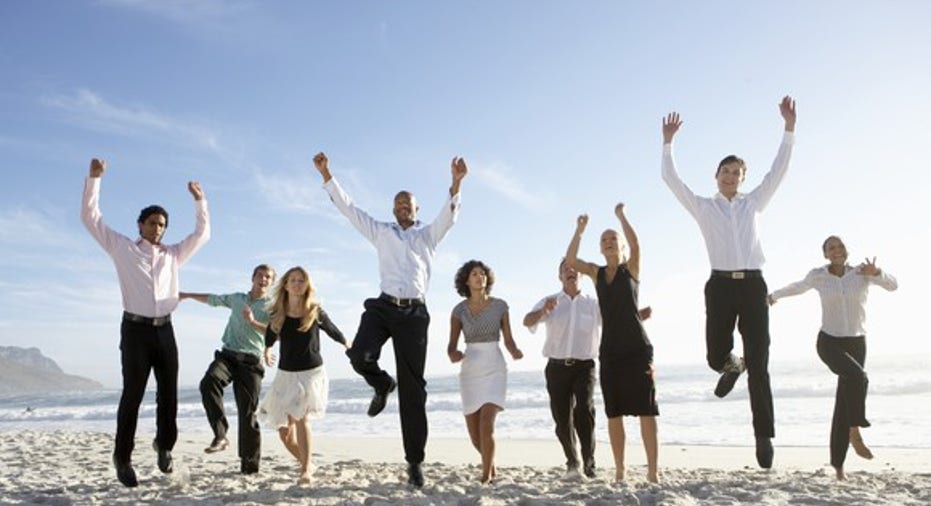 Image source: Getty Images.
What happened
Only a month after news of significant price increases on its only commercial drug caused its shares to drop, Donald Trump's victory causedAriad Pharmaceuticals'(NASDAQ: ARIA)shares to rally 46.7% in November, according to data from S&P Global Market Intelligence.
So what
Cancer drugs are among the planet's most expensive medicine and Ariad Pharmaceuticals' Iclusig is no exception.
Iclusig treats chronicmyeloid leukemia (CML) and Philadelphia chromosome positive acute lymphoblastic leukemia (Ph+ ALL), two rare blood and bone marrow diseases. The drug is an important treatment option for these patients. News that executives bumped up Iclusig's price four times in 2016 to nearly $199,000, though, raised concern among investors that regulators could put the company in their crosshairs.
Concerns of regulatory pushback on pricing, however, decreased following the election of pro-business Donald Trump on Nov. 8. Trump is largely viewed as less of a drug price hawk than Hillary Clinton, and his winning of the White House suggests a deregulated, free-market approach to the industry is more likely than a heavy-handed regulatory approach.
Now what
Ariad Pharmaceuticals' Iclusig net product sales were up 25% year over year to $34.3 million and U.S net Iclusig revenue from sales jumped 66% to $33.6 million in the third quarter. The Q3 performance has management guiding for full-year Iclusig net sales of between $170 million and $180 million.
Since price increases helped support that growth, any change in rhetoric out of Washington will be welcomed by investors, especially, since the company's still losing money because of its spending on R&D programs despite Iclusig's sales growth.
In 2017, investors will get more insight into whether Ariad Pharmaceuticals' research and development spending has been worthwhile when the Food and Drug Administration weighs in with a decision on brigatinib, a cancer drug under consideration for use inALK+ non-small-cell lung cancer patients who are resistant toPfizer's Xalkori. Xalkori is generating sales at an annualized pace of $560 million exiting the third quarter, so a brigatinib approval could go a long way toward getting this company into the black.
While a Trump win may decrease the political will of Congress to regulate price increases, investors shouldn't assume that drug price scrutiny won't impact stocks like Ariad Pharmaceuticals in 2017. Nevertheless, Trump's election and the potential of a second commercial drug next year are net positives that make this company more intriguing than it was in October.
10 stocks we like better than Ariad Pharmaceuticals When investing geniuses David and Tom Gardner have a stock tip, it can pay to listen. After all, the newsletter they have run for over a decade, Motley Fool Stock Advisor, has tripled the market.*
David and Tom just revealed what they believe are the 10 best stocks for investors to buy right now... and Ariad Pharmaceuticals wasn't one of them! That's right -- they think these 10 stocks are even better buys.
Click here to learn about these picks!
*Stock Advisor returns as of November 7, 2016
Todd Campbell has no position in any stocks mentioned.Todd owns E.B. Capital Markets, LLC. E.B. Capital's clients may have positions in the companies mentioned.Like this article? Follow him onTwitter where he goes by the handle@ebcapitalto see more articles like this.
The Motley Fool has no position in any of the stocks mentioned. Try any of our Foolish newsletter services free for 30 days. We Fools may not all hold the same opinions, but we all believe that considering a diverse range of insights makes us better investors. The Motley Fool has a disclosure policy.