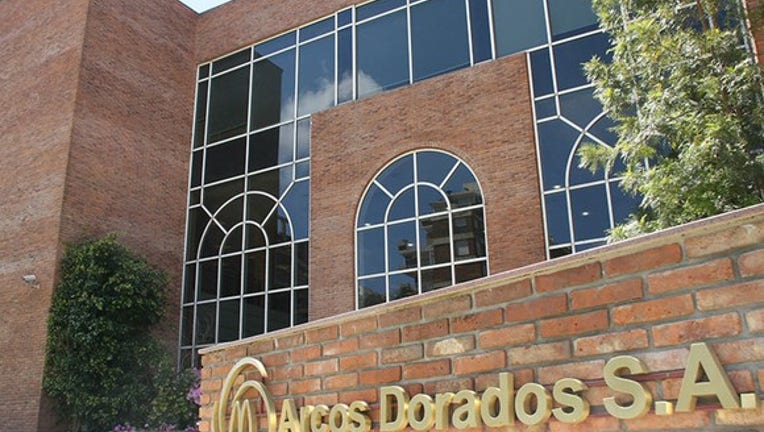 What happened
Shares of Arcos Dorados Holding Inc. (NYSE: ARCO) climbed as much as 10.7% early Wednesday, and then settled to close up 8.1% after the leading McDonald's franchisee announced strong first-quarter 2017 results.
So what
Quarterly revenue climbed 18.7% year over year (17% at constant currency, and 9.2% excluding Venezuela), to $781.5 million. That translated to net income of $40.6 million, or $0.19 per share, up from $16.1 million, or $0.08 per share, in the same year-ago period. Adjusted earnings before interest, taxes, depreciation, and amortization rose 30% year over year, to $62.7 million.
IMAGE SOURCE: ARCOS DORADOS
"We achieved strong revenue growth and EBITDA margin expansion in the first quarter, alongside early progress on key initiatives from our strategic plan," added Arcos Dorados CEO Sergio Alonso. "Our strategy of leveraging McDonald's core assets to expand volumes, reinvesting in our restaurants, and enhancing operational excellence drove improved customer satisfaction together with top-line growth."
Now what
Alonso also noted that Arcos Dorados most recently improved its capital structure with the late-March completion of its tender offer and issuance of $265 million in 2027 notes, leaving the company positioned to benefit from "improvements in our markets as we transition from a turnaround mindset to a growth strategy."
This was a solid report, as Arcos Dorados continues to rebound from multi-year lows hit in early 2016. If the company can sustain its momentum as headwinds in its key markets abate, I suspect its share price will continue to follow suit.
10 stocks we like better than Arcos DoradosWhen investing geniuses David and Tom Gardner have a stock tip, it can pay to listen. After all, the newsletter they have run for over a decade, Motley Fool Stock Advisor, has tripled the market.*
David and Tom just revealed what they believe are the 10 best stocks for investors to buy right now... and Arcos Dorados wasn't one of them! That's right -- they think these 10 stocks are even better buys.
Click here to learn about these picks!
*Stock Advisor returns as of May 1, 2017
Steve Symington has no position in any stocks mentioned. The Motley Fool owns shares of Arcos Dorados. The Motley Fool has a disclosure policy.