Why Arcos Dorados Holding Inc. Stock Jumped Today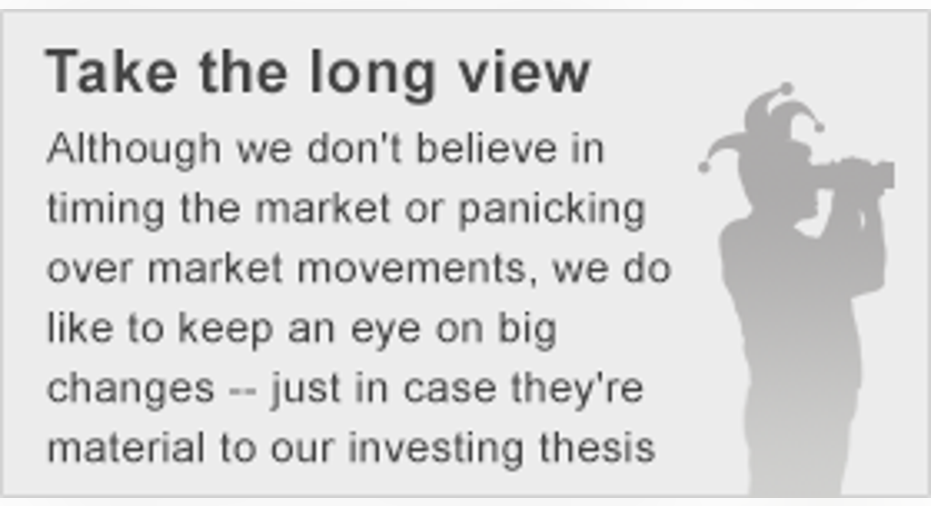 What:Shares ofArcos Dorados Holding Inc. were giving investors a happy meal today, as shares finished the day up 12.8% on a better-than-expected earnings report.
So what:The Latin AmericanMcDonald'sfranchisee has been struggling lately as the Brazilian economy shrinks and currency woes afflict it in other parts of the region, but today's report showed signs that it was emerging from recent weakness.
The fast-food chain posted a per-share profit of $0.03, beating estimates by a penny, while revenue fell 16.3% to $765 million, primarily due to currency fluctuations, but that still topped expectations of $759 million. CEO Sergio Alonso said the company was making "clear progress on our three-year strategic plan to improve profitability and shareholder value."
In recent months the company has sold some restaurants to shore up its financing and has also cut expenses, helping to improve margins. While net income fell in the quarter, the fast-food chain's EBITDA margin improved from 10.2% to 12.6%. Separately, the company again reported a low-single-digit decrease in customer traffic as high inflation and a weak economy seemed drive away some customers.
Now what:The world's largest McDonald's franchisee, Arcos Dorados made its debut on the public markets to much fanfare in 2011. Instead of being the foolproof investment that many expected, however, shares steadily fell as the Latin American economy declined along with problems in countries such as Brazil and Venezuela. At one point, the stock had fallen more than 90% from its post-IPO peak. However, shares are now up over 40% from a bottom just a month ago, indicating that positive sentiment may be returning. After today's report beat estimates and showed a strengthening balance sheet and increasing EBITDA margins, Arcos Dorados appears to be on the mend.
With the current economic state in much of Latin America still weak, it will take years for Arcos to return to full health, but it should get there eventually, especially with the wider turnaround in McDonald's performance.
The article Why Arcos Dorados Holding Inc. Stock Jumped Today originally appeared on Fool.com.
Jeremy Bowman has no position in any stocks mentioned. The Motley Fool owns shares of Arcos Dorados. Try any of our Foolish newsletter services free for 30 days. We Fools may not all hold the same opinions, but we all believe that considering a diverse range of insights makes us better investors. The Motley Fool has a disclosure policy.
Copyright 1995 - 2016 The Motley Fool, LLC. All rights reserved. The Motley Fool has a disclosure policy.