Why Aralez Pharmaceuticals Inc. Got Slaughtered Today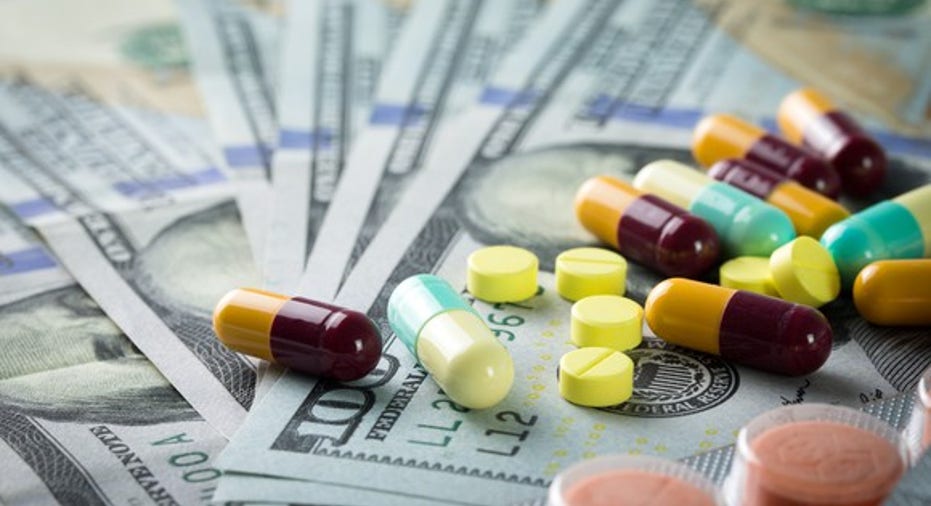 What happened
Aralez Pharmaceuticals (NASDAQ: ARLZ) was down 30% just before the market closed Monday after it announced disappointing fourth-quarter earnings and lackluster guidance for the year ahead.
So what
Revenue was up substantially from $6 million in the year ago quarter, to $20 million in the recently completed quarter, but that's still lower than investors were expecting given all that's happened with Aralez Pharmaceuticals over the last year. In February 2016, Pozen merged with Tribute Pharmaceuticals Canada to create Aralez Pharmaceuticals, which added about a dozen drugs from Tribute to Pozen's Yosprala as well as Vimovo and Treximet, which are marketed by its partner. Within the last year, Aralez Pharmaceuticals also acquired two other drugs, Zontivity and Toprol-XL, the latter of which included an authorized generic (AG).
Image source: Getty Images.
But sales of the additions are nothing to get too excited about. Tribute added $6.4 million during the quarter; Toprol-XL, the AG of Troprol-XL, and Zontivity added $8.6 million combined, although the deal for Toprol-XL didn't close until the end of October, so it was really only two months of sales. Sales of Yosprala, which was launched in October, weren't broken out in the press release, suggesting the sales are likely pretty low.
For this year, management guided for revenue between $80 million and $100 million. The low end of that guidance is equal to the run rate coming out of the fourth quarter, suggesting there's potential minimal growth over the next year.
Now what
Management might be sandbagging, giving guidance that it knows it can hit, but if that's the case, it should have done what many companies do and just refused to give revenue guidance because the launch of Yosprala is too hard to predict.
Aralez Pharmaceuticals could be a good value at this knocked-down price, but cautious investors will want to wait until management can show that it can consistently grow revenue each quarter before investing.
10 stocks we like better than Aralez PharmaceuticalsWhen investing geniuses David and Tom Gardner have a stock tip, it can pay to listen. After all, the newsletter they have run for over a decade, Motley Fool Stock Advisor, has tripled the market.*
David and Tom just revealed what they believe are the 10 best stocks for investors to buy right now... and Aralez Pharmaceuticals wasn't one of them! That's right -- they think these 10 stocks are even better buys.
Click here to learn about these picks!
*Stock Advisor returns as of February 6, 2017
Brian Orelli and The Motley Fool have no position in any of the stocks mentioned. The Motley Fool has a disclosure policy.