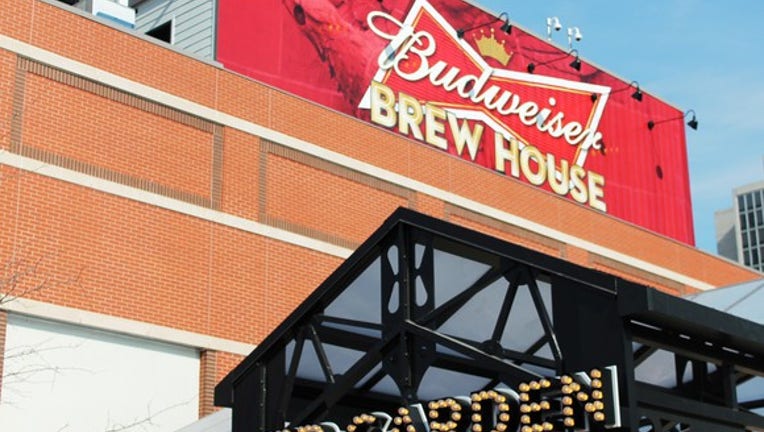 The stock market was narrowly mixed on Monday, with declines for the Nasdaq and S&P 500 throwing some cold water on small gains for the Dow Industrials. Investors continued to try to foresee the impact of a new administration taking over in 2017 on various parts of the market. Yet despite mixed sentiment across various sectors, some stocks fell sharply, and Anheuser-Busch InBev (NYSE: BUD), TransDigm Group (NYSE: TDG), and Dynavax Technologies (NASDAQ: DVAX) were notable decliners on the day. Below, we'll look more closely at these stocks to tell you why they did so poorly.
Image source: Anheuser-Busch InBev.
Anheuser-Busch gets a downgrade
Anheuser-Busch InBev fell 4% in the wake of receiving an analyst downgrade from HSBC. The analyst company said that the beer-maker could have to deal with more difficult conditions not just within the U.S. market but also in key international markets like Brazil. Moreover, with the election results creating some uncertainty about future prospects, HSBC decided to cut its price target on the beer-maker by about 15%. Going forward, Anheuser-Busch will have to demonstrate its ability to deal with geopolitical changes and continue the growth that the beer industry has seen in recent years.
TransDigm flies a little lower
TransDigm Group dropped 7% after announcing its fiscal fourth-quarter financial report. The supplier of parts and components for the aerospace industry reported better earnings growth than most investors were expecting, but its guidance for the 2017 fiscal year didn't live up to the consensus forecast among those following the stock. In particular, TransDigm's worries seemed to center on caution about whether major commercial aerospace manufacturers will be able to maintain their cyclical strength. Bulls believe that strong backlogs from airlines and other aircraft purchasers should support airplane-makers and by extension TransDigm, but the stock reflected the more pessimistic view today.
Dynavax plunges on bad FDA news
Finally, Dynavax Technologies lost almost two-thirds of its value on Monday. The company got negative feedback from U.S. Food and Drug Administration in the form of a complete response letter concerning its Heplisav-B vaccine for the hepatitis B virus. Dynavax said that the FDA is looking for information related to several areas, especially about cardiac events and other specific adverse events in the company's study of the vaccine. CEO Eddie Gray said in the company's release that the vaccine is still approvable, but given the delay, Dynavax might have to find a "potential pharmaceutical or financial partner." That could dilute any profits from eventual success of the vaccine, disappointing investors and causing at least some of the decline today.
Forget the 2016 Election: 10 stocks we like better than Anheuser-Busch InBev NV Donald Trump was just elected president, and volatility is up. But here's why you should ignore the election:
Investing geniuses Tom and David Gardner have spent a long time beating the market no matter who's in the White House. In fact, the newsletter they have run for over a decade, Motley Fool Stock Advisor, has tripled the market.*
David and Tom just revealed what they believe are the ten best stocks for investors to buy right now... and Anheuser-Busch InBev NV wasn't one of them! That's right -- they think these 10 stocks are even better buys.
Click here to learn about these picks!
*Stock Advisor returns as of November 7, 2016
Dan Caplinger has no position in any stocks mentioned. The Motley Fool owns shares of and recommends Anheuser-Busch InBev NV and TransDigm Group. Try any of our Foolish newsletter services free for 30 days. We Fools may not all hold the same opinions, but we all believe that considering a diverse range of insights makes us better investors. The Motley Fool has a disclosure policy.