Why Amicus Therapeutics Shares Are Crashing 21.8% Today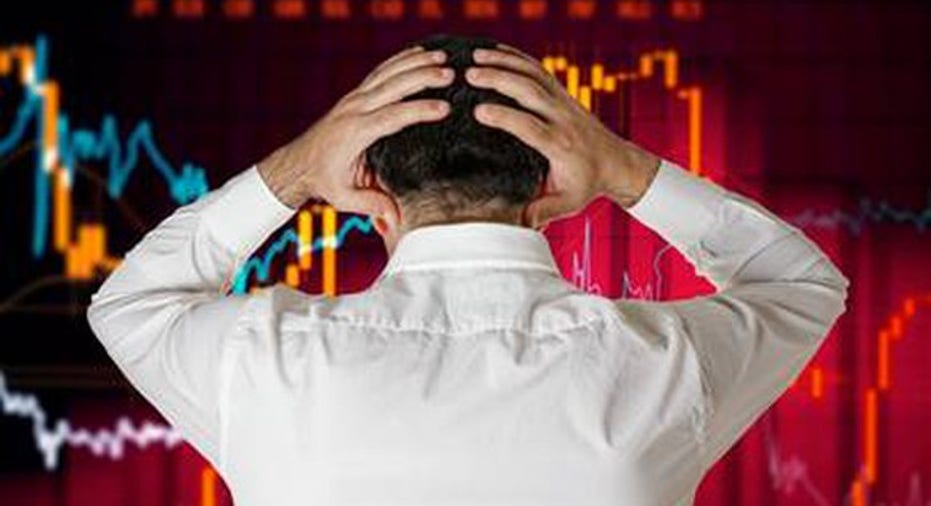 Image source: Getty Images.
What happened
After announcing that a new trial will be necessary before it can file for FDA approval of its Fabry disease drug, shares of Amicus Therapeutics(NASDAQ: FOLD)are tumbling 21.8% at 12:00 p.m. EST Tuesday.
So what
Amicus Therapeutics already markets its Fabry disease drug -- Galafold -- in Europe, and until now it had hoped that the FDA would consider approving Galafold without requiring additional studies. Unfortunately, management disclosed after the bell Monday night that U.S. regulators will requiremore evidence before issuing a green light.
Management plans to initiate a trial to collect data on gastrointestinal symptoms in Galafold patients in 2017 and trial data should be available in 2019. Based on that timeline, the earliest Galafold is likely to win approval for use in the U.S. is likely 2020.
Now what
Fabry disease is a progressive disease that can negatively impact the kidneys. Currently, patients are treated with infusions of enzyme replacement therapies that can cost hundreds of thousands of dollars per year. In Europe, Shire sells the ERT Replagel and in the U.S. and Europe Sanofi markets the ERT Fabrazyme. Last quarter, Replagel and Fabrazyme's sales totaled $118.9 million and $187 million, respectively.
Amicus Therapeutics entered this market earlier this year whenEU regulators approved Galafold for use in its member countries. Galafold, an oral therapy that can help a subset of Fabry disease patients who still produce limited amounts of the enzyme causing this disease, has secured reimbursement in five EU member countries. In the third quarter, Galafold's sales were $2.3 million.
Galafold's sales should continue building as deals are inked in more EU member countries, but sales may not grow fast enough to make the company profitable anytime soon. Management expects expenses will cause them to burn through at least $135 million in net cash this year.
Clearly, a sooner-rather-than-later approval in the U.S. could have improved that burn rate, but investors might not want to dismiss the company outright on this news. Fabry disease is rare, but it's still an important indication that offers nine-figure peak sales potential outside of America. Management believes that Galafold's EU approval allows them to target roughly two-thirds of the global Fabry disease market.
10 stocks we like better than Amicus Therapeutics When investing geniuses David and Tom Gardner have a stock tip, it can pay to listen. After all, the newsletter they have run for over a decade, Motley Fool Stock Advisor, has tripled the market.*
David and Tom just revealed what they believe are the 10 best stocks for investors to buy right now... and Amicus Therapeutics wasn't one of them! That's right -- they think these 10 stocks are even better buys.
Click here to learn about these picks!
*Stock Advisor returns as of November 7, 2016
Todd Campbell owns shares of Amicus Therapeutics.Todd owns E.B. Capital Markets, LLC. E.B. Capital's clients may have positions in the companies mentioned.Like this article? Follow him onTwitter where he goes by the handle@ebcapitalto see more articles like this.
The Motley Fool has no position in any of the stocks mentioned. Try any of our Foolish newsletter services free for 30 days. We Fools may not all hold the same opinions, but we all believe that considering a diverse range of insights makes us better investors. The Motley Fool has a disclosure policy.