Why Amgen, AmTrust Financial Services, and BRF Slumped Today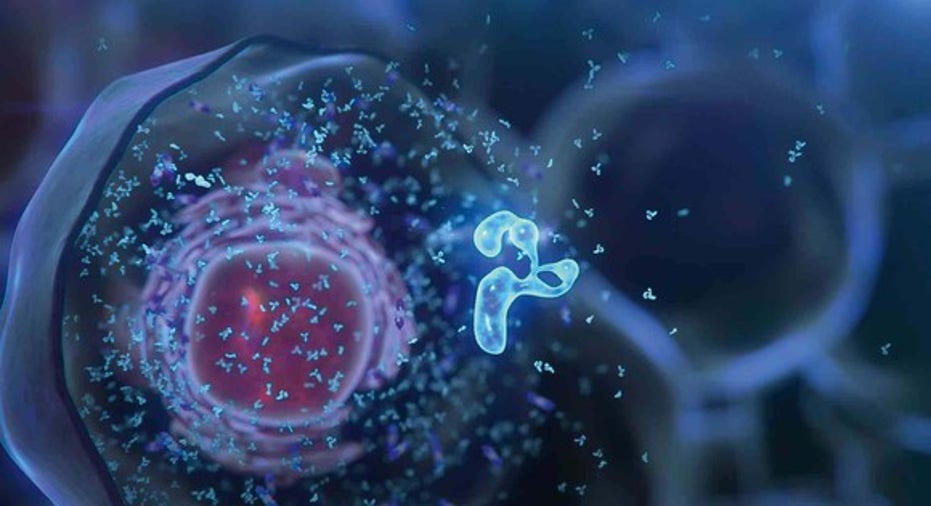 The stock market finished the week on a calm note on Friday, and major market benchmarks didn't post big gains or losses as investors digested the week's events. An anticipated interest rate increase from the Federal Open Market Committee produced the expected bullish response from the markets, and investors seemed content to allow the market to hold onto its gains. Further rises will likely hinge on whether the White House and lawmakers can work together to implement priority legislation, as well as continued growth in corporate earnings when companies start reporting their quarterly results next month.
Even on a quiet day, though, some stocks fell sharply, and Amgen (NASDAQ: AMGN), AmTrust Financial Services (NASDAQ: AFSI), and BRF (NYSE: BRFS) were among the worst performers on the day. Below, we'll look more closely at these stocks to tell you why they did so poorly.
Amgen investors lose heart
Shares of Amgen fell 6.4% after the biotech giant released the latest study results for its Repatha treatment for cardiovascular disease. The company said that the FOURIER study revealed that adding Repatha to optimized statin therapy resulted in a statistically significant reduction in major adverse cardiovascular events, and it also reduced the risk of hospitalization for unstable angina, coronary revascularization, heart attack, stroke, or cardiovascular death. No new safety concerns arose in the study. But some question whether the drug's efficacy will be substantial enough to defend Amgen against allegations that its price for the treatment is too high. With sentiment in Washington being squarely against high drug prices at this point, Amgen's five-digit price tag for yearly use of the drug could raise controversy unless further study results show even stronger benefits from using Repatha.
Image source: Amgen.
AmTrust makes investors wait
AmTrust Financial Services stock plunged nearly 19% in the wake of the company's decision to delay its annual report in light of errors in its financial statements. According to AmTrust, investors should disregard its historical financial statements going all the way back to 2014, because the insurance company didn't handle accounting for revenue and certain bonus payments properly. The drop in the stock today is somewhat surprising because AmTrust first announced its problems a month ago when it released its quarterly results. Yet despite the company having named a new auditor and taken efforts to increase its accountability internally for financial statement preparation, AmTrust investors don't seem convinced that any revisions will in fact be immaterial on its business going forward.
BRF deals with inspection scandal
Finally, shares of BRF dropped 7.6%. The Brazilian meat company dropped after federal police in Brazil made raids on its offices and on those of its industry peers, pursuing allegations that food inspectors and politicians had received bribes in exchange for favorable results regarding required inspections of food-processing plants. Allegations include that meat companies had taken spoiled meat and sold it for use in school meals or for export to other countries. Although a request to close a BRF plant was denied, the judge in the case ordered the detention of two BRF executives. With BRF's chief financial officer having resigned just a week ago, it's apparent that the company will have to deal with controversial issues for a while to come.
Offer from The Motley Fool: The 10 best stocks to buy nowMotley Fool co-founders Tom and David Gardner have spent more than a decade beating the market. In fact, the newsletter they run, Motley Fool Stock Advisor, has tripled the S&P 500!*
Tom and David just revealed their ten top stock picks for investors to buy right now.
Click here to get access to the full list!
*Stock Advisor returns as of 1/30/2017.
Dan Caplinger has no position in any stocks mentioned. The Motley Fool owns shares of AmTrust Financial Services. The Motley Fool has a disclosure policy.