Why American Eagle Outfitters Stock Plunged Today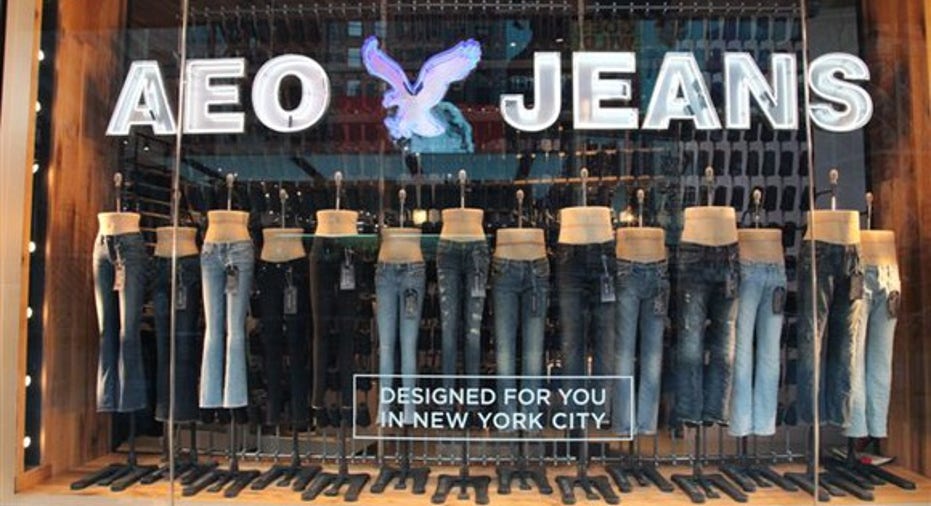 What happened
Shares of American Eagle Outfitters (NYSE: AEO) lost 14.7% on Wednesday after the clothing and accessories retailer announced disappointing first-quarter 2017 results.
So what
Quarterly revenue increased 1.7% year over year to $761.8 million, including 2% growth in consolidated comparable sales. That translated to adjusted net income of $28.7 million, or $0.16 per share, down from adjusted earnings of $0.22 per share in the same year-ago period. These results were mixed relative to expectations; analysts' consensus estimates predicted higher adjusted earnings of $0.17 per share on lower revenue of $741.7 million -- though investors should also keep in mind American Eagle bolstered its per-share earnings by repurchasing 6 million shares during the quarter for $22 million.
Image source: American Eagle Outfitters.
American Eagle CEO Jay Schottenstein stated:
Now what
For the current quarter, American Eagle expects comparable-store sales in the range of flat to a low-single-digit percent decline from last year's second quarter. That should result in second-quarter adjusted earnings per share of $0.15 to $0.17 -- or significantly below the $0.23 per share investors were expecting.
American Eagle might well be making the right moves to successfully weather this tough retail environment, but given its mixed first-quarter results and disappointing earnings outlook, it's no surprise to see investors putting American Eagle shares back on the rack today.
10 stocks we like better than American Eagle OutfittersWhen investing geniuses David and Tom Gardner have a stock tip, it can pay to listen. After all, the newsletter they have run for over a decade, Motley Fool Stock Advisor, has tripled the market.*
David and Tom just revealed what they believe are the 10 best stocks for investors to buy right now... and American Eagle Outfitters wasn't one of them! That's right -- they think these 10 stocks are even better buys.
Click here to learn about these picks!
*Stock Advisor returns as of May 1, 2017
Steve Symington has no position in any stocks mentioned. The Motley Fool has no position in any of the stocks mentioned. The Motley Fool has a disclosure policy.