Why American Airlines Stock Sank 7%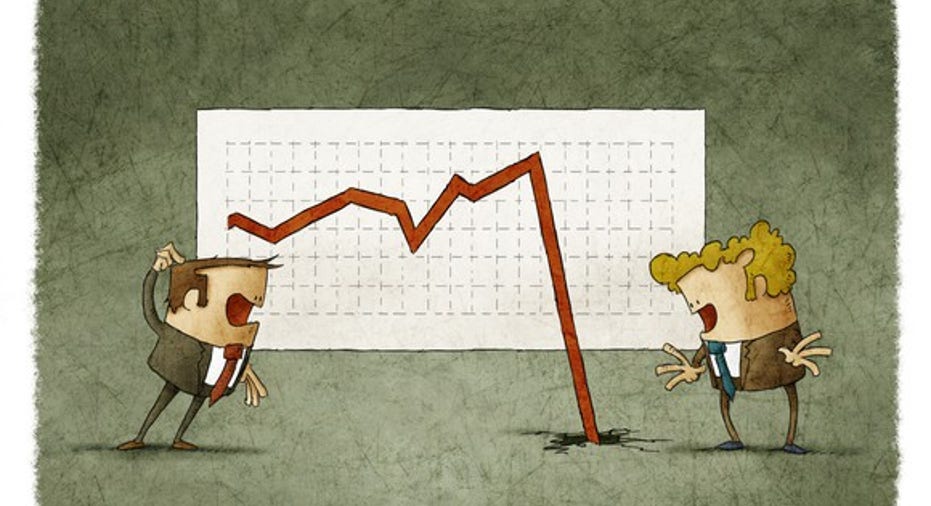 What happened
American Airlines (NASDAQ: AAL) stock crashed after the company reported earnings this morning. It was down 7.3% as of 11 a.m. EDT.
So what
Don't blame "earnings" per se for the collapsing stock price, though. Fact is, American's $0.46 earnings per share ($0.61 per share, pro forma) and $9.6 billion in revenue partially beat and matched expectations for the quarter. Analysts had expected American to report only $0.55 in pro forma profits on expected sales of $9.6 billion.
Rather, it seems that investors are reacting to American's announcement that it is offering its pilots and flight attendants an unnegotiated pay raise -- outside of ordinary contract renewal negotiations -- in an attempt to keep pace with pay hikes at rival airlines.
Why is American Airlines stock crashing? Image source: Getty Images.
Now what
American Airlines described the pay move as "an unprecedented step to increase hourly base pay for the airline's crew members outside of contract negotiations, bringing those workgroups' base pay levels to the top of the industry."CEO Doug Parker says he's "excited about the long-term prospects for American Airlines." He characterized the pay move in particular as an investment in American's team that will both fulfill the company's promise to ensure that American employees are paid "as much as their industry peers" and help to "retain... customers' loyalty."
That all sounds pretty good. On Wall Street, however, investment bank JPMorgan blasted the move as a "wealth transfer of nearly $1 billion to [American's] labor groups," and immediately downgraded American Airlines stock to neutral.
With American Airlines stock now down 7% in just a few hours, you don't need three guesses to figure out which assessment investors are agreeing with today.
10 stocks we like better than American Airlines GroupWhen investing geniuses David and Tom Gardner have a stock tip, it can pay to listen. After all, the newsletter they have run for over a decade, Motley Fool Stock Advisor, has tripled the market.*
David and Tom just revealed what they believe are the 10 best stocks for investors to buy right now... and American Airlines Group wasn't one of them! That's right -- they think these 10 stocks are even better buys.
Click here to learn about these picks!
*Stock Advisor returns as of April 3, 2017
Rich Smith has no position in any stocks mentioned. The Motley Fool has no position in any of the stocks mentioned. The Motley Fool has a disclosure policy.