Why AMD Stock Has Exploded 70% Higher in 2016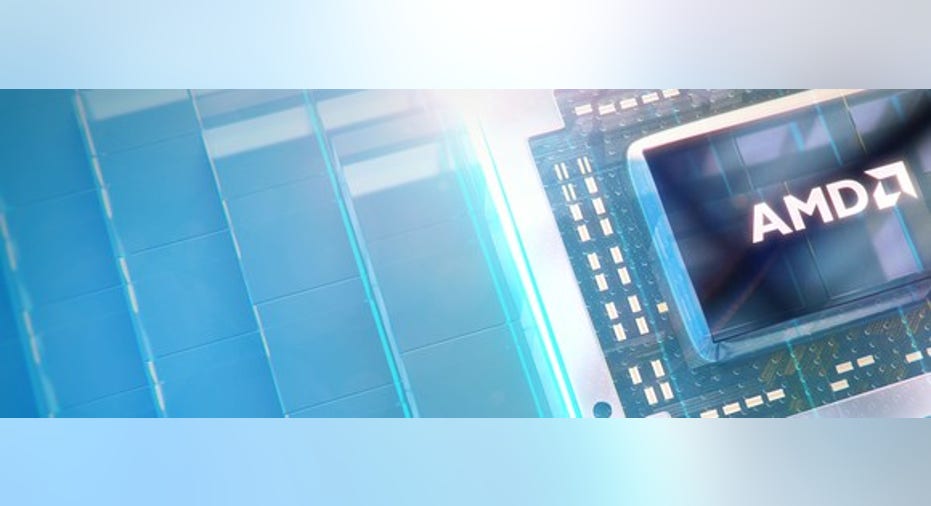 Image source: AMD.
What: Shares of Advanced Micro Devices have surged 70% so far this year as of market close on June 24. While the company has been struggling in recent years, a flurry of new products slated for release in 2016 has raised investors' hopes that a turnaround is right around the corner.
So what: AMD has suffered from market share losses to both Intel in the CPU market and NVIDIA in the GPU market over the past few years. The company is wildly unprofitable, posting a $660 million net loss in 2015 on $3.99 billion of revenue. So far this year, the company's numbers haven't been showing any signs of improvement.
But there are a few reasons to believe that AMD's fortunes could improve. The company's latest graphics architecture, Polaris, represents an aggressive bet on the mainstream graphics card market at a time when rival NVIDIA is focusing on the high-end portion of the market. The Radeon RX 480 will be released on June 29 for just $199, with lower-end cards to follow, giving the company an opportunity to win back market share. During the first quarter, AMD's unit share stood at just 22.8%, down from around 40% in early 2014.
Later this year, the first of AMD's Zen CPUs are expected to be released, with server variants coming in 2017. Zen will bring major improvements in performance and efficiency, and with the chips being built on a 14 nanometer process, the manufacturing gap between AMD and Intel will shrink. AMD's previous CPU architecture was largely a disaster for the company, leaving it with uncompetitive products, and Zen is supposed to right that wrong.
In addition to new product launches driving the stock price higher, AMD struck a major deal in April to license its chip technology to a new joint venture in China. The purpose of the JV will be to develop chips for servers to be sold in China, thus giving AMD another avenue to attack Intel's dominance in the data center. AMD expects to receive $293 million in licensing fees in addition to ongoing royalties.
Now what: With the chip licensing deal bolstering AMD's balance sheet, the company now has more time to turn itself around. Investors are betting that both Polaris and Zen will succeed in winning market share from NVIDIA and Intel, reversing the long slump AMD currently finds itself in.
If AMD can deliver competitive products on time this year, the 70% jump in the stock price so far in 2016 could be warranted. But if AMD falls short, either by under-delivering on its promises or by delaying Zen, these impressive gains may not hold.
The article Why AMD Stock Has Exploded 70% Higher in 2016 originally appeared on Fool.com.
Timothy Green has no position in any stocks mentioned. The Motley Fool owns shares of and recommends Nvidia. The Motley Fool recommends Intel. Try any of our Foolish newsletter services free for 30 days. We Fools may not all hold the same opinions, but we all believe that considering a diverse range of insights makes us better investors. The Motley Fool has a disclosure policy.
Copyright 1995 - 2016 The Motley Fool, LLC. All rights reserved. The Motley Fool has a disclosure policy.