Why Alnylam Pharmaceuticals, Inc. Is Down 37.3% This Year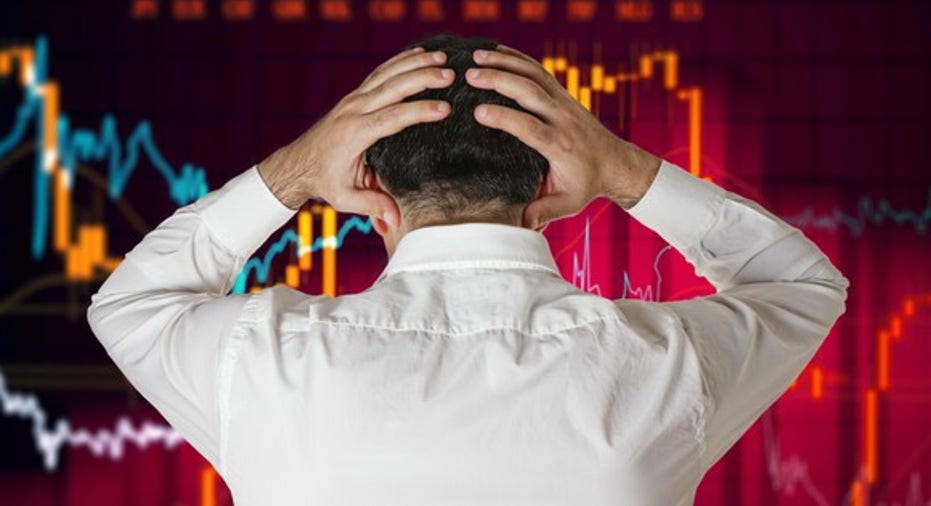 Image source: Getty Images.
What: Shares of Alnylam Pharmaceuticals, Inc., a clinical-stage biotech developing novel therapies based on RNA interference, tumbled earlier this year, and are still down 37.3% year to date, according to data from S&P Global Market Intelligence. This year, Wall Street has been especially tough on biotechs without products to sell, and despite positive news recently, this stock remains depressed.
So what:Alnylam, in partnership with Sanofi,isclosest to reaching the goal line of regulatory approval with twophase 3 candidates that could become first-in-class treatments of hereditary amyloidosis, a condition leading to fatal nerve and heart damage. Peak annual sales estimates for nerve damage therapy patisiran and heart damage therapy revusiran are about $700 million and $800 million, respectively.
Although the market has shaved more than $3 billion from Alnylam's market cap through most of the year, we finally know a little more about the company's late-stage candidates' odds of clinical success now than we did in January.
The main goal of the ongoing patisiran phase 3 trial is to show improvement in the measurable level of impairment due to nerve damage against a placebo group, using the modified Neuropathy Impairment Score+7test.Among the 24 patients treated with patisiran for 24 months in the phase 2 open-label study, the average score decreased by 6.7 points. Thehistorical average for similar patients without patisiran treatment over 24 months is an increase of between 26 and 30 points.
Revusiran's ongoing phase 3 trial is looking for an improvement in the six minute walk distance test scores, and a decrease incirculatingtransthyretin against a placebo group.Alnylam also presented early results from a phase 2 trial with revusiran in patients with more advanced stages of heart damage than the ongoing phase 3 trial. The premature data from revusiran's phase 2 trial suggest the drug effectively reduces circulatingtransthyretin, but it's difficult to draw any conclusions from available six minute walk test data.
These results are extremely encouraging for patisiran, and somewhat positive for revusiran, but experienced biotech investors know phase 3 placebo groups have a frightening tendency to outperform historical averages. It's certainly a step in the right direction, but not time to uncork the champagne until these drugs clear phase 3 trials.
Now what:If patisiran and revusiran eventually earn approval, they may have a smoother commercial launch than initially expected.Ionis Pharmaceuticals, in partnership withGlaxoSmithKline, is also near the goal line with Ionis-TTRRxfor treatment of the same indications. This drug basically silences the same mutated gene in a slightly different manner. Its phase 3 nerve damage study is under way, but the phase 3 heart damage one is not.
The FDA placed a clinical hold on the planned phase 3 trial withIonis-TTRRx for treating heart damage and a phase 2 investigator-sponsored trial with the same candidate. Abnormal incidence of decreased platelet counts in patients receiving the experimental therapy spooked the regulator, but adding platelet-level monitoring to the investigator-sponsored trial protocol was sufficient to lift the hold. The news of the hold gave Alnylam's stock a small boost.
Alnylam received a bigger bump when Glaxo decided to wait for data from the ongoing nerve damage trials with Ionis-TTRRx before starting the phase 3 heart damage trial. Glaxo's patience may give Alnylam and Sanofi a wide-open field, ifrevusiran earns approval, due to delayed entry of this potential competitor.
Although Alnylam shares hit the bricks earlier this year without any significant reasons, following positive phase 2 readouts Wall Street finally has something to work with. The somewhat positive response shown in the most recent data has pulled shares up from their year-to-date lows. Alnylam and Sanofi anticipate primary patisiran phase 3 data about halfway through next year and primary phase 3 data for revusiran in mid-2018. If the drugs perform in line with results seen thus far, the stock could finally soar again.
The article Why Alnylam Pharmaceuticals, Inc. Is Down 37.3% This Year originally appeared on Fool.com.
Cory Renauer has no position in any stocks mentioned. You can follow Cory on Twitter @TMFang4apples or connect with him on LinkedIn for more healthcare industry insight. The Motley Fool owns shares of and recommends Alnylam Pharmaceuticals and Ionis Pharmaceuticals. Try any of our Foolish newsletter services free for 30 days. We Fools may not all hold the same opinions, but we all believe that considering a diverse range of insights makes us better investors. The Motley Fool has a disclosure policy.
Copyright 1995 - 2016 The Motley Fool, LLC. All rights reserved. The Motley Fool has a disclosure policy.