Why Alliance Resource Partners LP Shares Advanced 10.95% in March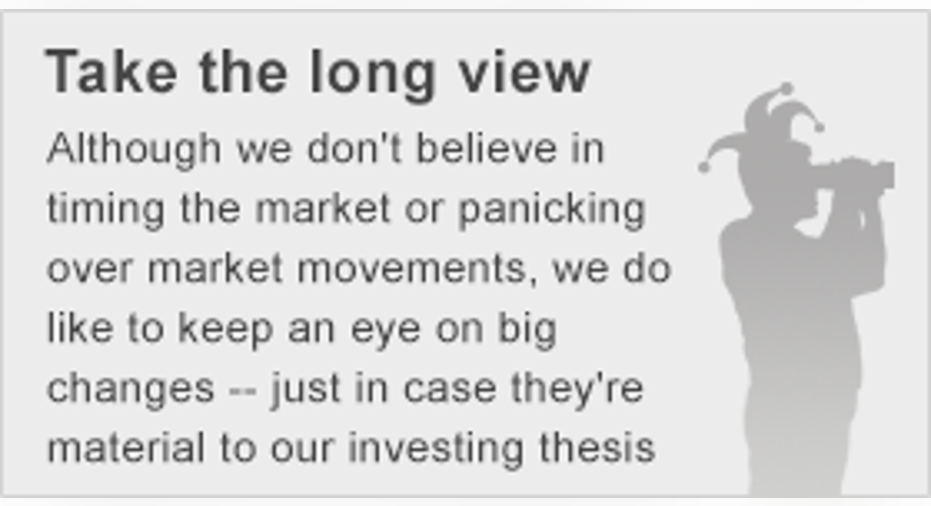 Image source: Alliance Resource Partners.
What: Alliance Resource Partners LP's units jumped a little under 11% last month. That's not a bad showing for a such a short period of time, but it hardly puts a dent in the partnership's 75%-plus decline since the middle of 2014. In fact, this looks more like investors are going bottom-fishing than anything else.
So what: As 2015 progressed, it became increasingly clear that Alliance Resource Partners' ability to continue increasing sales while competitors' sales were shrinking couldn't go on for much longer. Clear evidence came in the third quarter, when Alliance held its quarterly distribution steady, despite having a long history of increasing it every three months. Then, when Alliance reported full-year results, the big news was that the partnership would be looking to trim production in 2016 after years of continual increases.
Interestingly, this news has had a bigger impact on the partnership's general partner, Alliance Holdings GP , which gets incentive payments for distribution increases at Alliance Resource Partners. That stock is down 79% since mid-2014 and rose only around 5% last month. In an unusual twist, Alliance Holdings has a higher distribution yield than the LP it controls -- the opposite of the normal situation, showing just how concerned investors are about Alliance Resource Partners' distribution.
Both partnerships, however, yield over 20% right now. And while a 10% monthly price bounce is welcome news to suffering Alliance Resource Partners unit holders, the news in the coal industry hasn't changed for the better. For example, U.S. coal giants Alpha Natural Resources and Arch Coal have both succumbed to bankruptcy, and it looks increasingly likely that global Peabody Energywill follow suit.
Meanwhile, natural gas prices, the biggest competition to the thermal coal that Alliance Resource Partners sells, remain moribund. So it makes financial sense for utilities to keep switching to gas. And there's no end in sight to the environmental pressure that relatively dirty coal is feeling today. So why the price jump? Investors are probably looking for bottom-fishing opportunities, and a fat 20%-plus yield is tempting bait.
Now what: If you're an investment bottom-feeder, Alliance Resource Partners may not be a bad candidate for further research. Unlike competitors, it doesn't appear to be facing a life-or-death experience right now. The bigger question is whether the distribution will hold. And on that score, management said it expects to cover the payout by 1.1 times in 2016. But don't read that to mean there's no risk here, even if the market sent the share higher by 10% in a single month, because coal is still the energy industry's biggest problem child.
The article Why Alliance Resource Partners LP Shares Advanced 10.95% in March originally appeared on Fool.com.
Reuben Brewer has no position in any stocks mentioned. The Motley Fool recommends Alliance Resource Partners. Try any of our Foolish newsletter services free for 30 days. We Fools may not all hold the same opinions, but we all believe that considering a diverse range of insights makes us better investors. The Motley Fool has a disclosure policy.
Copyright 1995 - 2016 The Motley Fool, LLC. All rights reserved. The Motley Fool has a disclosure policy.