Why Alliance Fiber Optic Products Inc. Stock Jumped 19.5% Today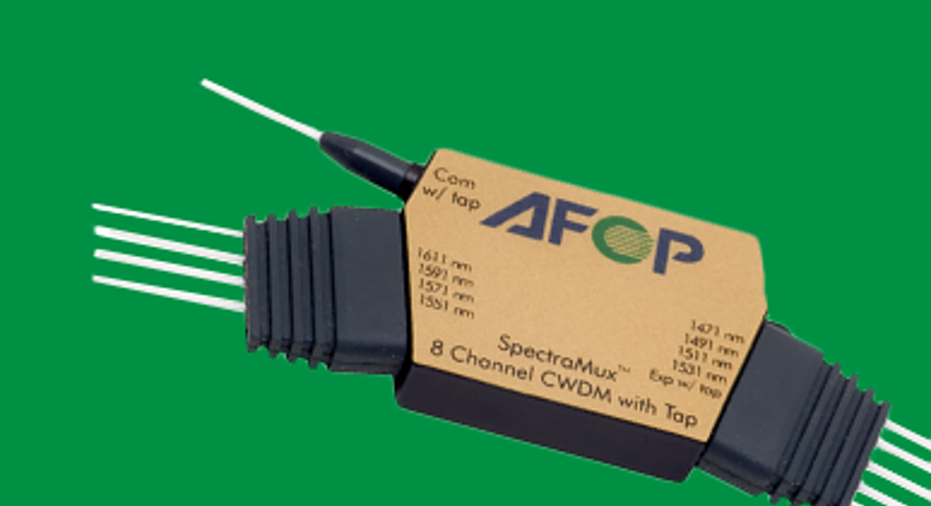 Image source: Alliance Fiber Optic Products.
What:Shares of Alliance Fiber Optic Products jumped 19.5% early Friday after the company announced it has entered into a merger agreement withCorning .
So what: Corning technically hasn't started the formal offer yet, but a letter (contained in an SEC filingthis morning)from Alliance Fiber Optic CEO Peter Chang to employees indicates Corning intends to acquire all shares of AFOP common stock outstanding at $18.50 per share.
"Corning has been one of our key customers over the past few years," Chang wrote. "[...]We believe Corning's strong track record and reputation in our industry, along with its size and scale, will provide an excellent platform for our products to gain access to a broader customer base and drive a higher level of growth than AFOP would be able to achieve as a stand-alone company."
Now what: The offer will expire at 12:00 a.m. ET 20 business days after it is commenced. Of course, that may not appease some investors considering that even after today's pop, Alliance Fiber Optic Products shares now sit just slightly higher than they were this time last year. To its credit, though, Alliance Fiber Optic shares have more than tripled over the past five years.
Nonetheless, it should come as no surprise that at least two law firms have come out of the woodwork this morning to announce investigations over whether the proposed sale is truly in the best interest of shareholders. But unless those shareholders have the time and resolve to take the long-shot bet such lawsuits will either prevent a sale or negotiate a higher price -- and with shares now trading at almost exactly the proposed offer -- I think investors would be wise to take today's gains and put them to work elsewhere.
The article Why Alliance Fiber Optic Products Inc. Stock Jumped 19.5% Today originally appeared on Fool.com.
Steve Symington has no position in any stocks mentioned. The Motley Fool recommends Corning. Try any of our Foolish newsletter services free for 30 days. We Fools may not all hold the same opinions, but we all believe that considering a diverse range of insights makes us better investors. The Motley Fool has a disclosure policy.
Copyright 1995 - 2016 The Motley Fool, LLC. All rights reserved. The Motley Fool has a disclosure policy.