Why Alere Inc. Stock Plummeted 22.9% in April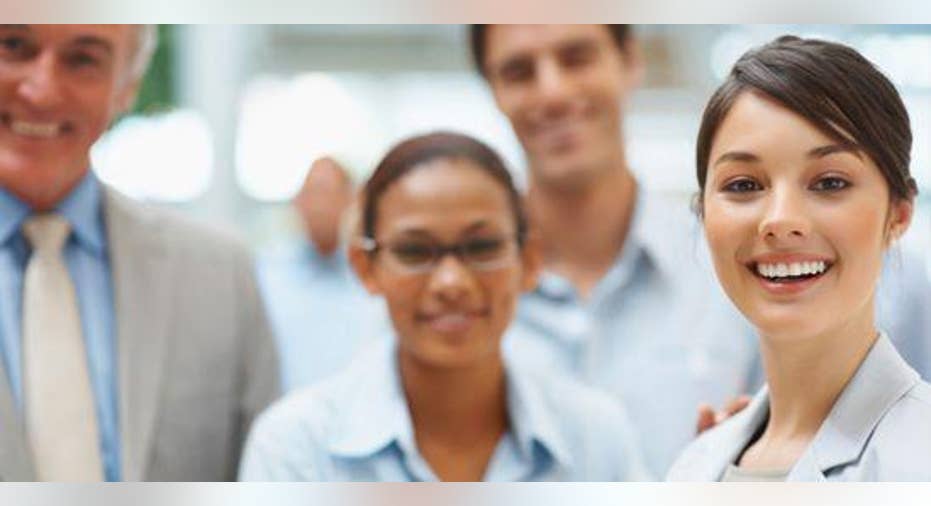 Image source:Alere..
What:Shares of Alere, a pioneer of quick, point-of-care diagnostics, sank by 22.9% in April, according to data from S&P Global Market Intelligence. All it took was an off-the-cuff comment from Abbott CEO Miles White during his company's latest earnings call, and a confusing statement from Alere.
So what:Alere stock began April with an inflated price based on Abbot's offer to acquire the company at $56 per common share, as officially announced on Feb. 1. That wasa hefty premium based on Alere's share price of around $38 ahead of the offer.Since then, Alere has had some unusual difficulty filing its annual report based on an analysis of revenue recognition in Africa and China, and it disclosed in late February a subpoena from the SEC related to recognition of revenue from Africa.
During the Q&A session of Abbott's first-quarter earnings conference call on April 20, White made some very general comments about the company's ability to execute in diagnostics. When asked a pointed question to affirm Abbott's commitment to acquire Alere, however, White refused to comment, citing the company's annual report filing difficulty.
Another announcement from Abbott near the end of April to acquireheart device maker St. Jude Medicalfor $25 billion in cash and shares further stoked fears the acquisition might not go through, and Alere stock sank even further.
Finally, a confusing statement from Alere at the end of the month that Abbott recently requested termination of the deal hammered the stock back toward its pre-deal announcement levels.
Now what:This isn't the first time Alere's had reporting problems, so I'm surprised these more recent issues would persuade Abbott to scuttle the deal.In fact, I imagine such accounting inefficiencies were part of the reason Abbott thought it could turn the company around.
Alere's revenue has been falling for years, and its operations have struggled to turn a profit. However, Alere looked like it would become a profitable addition to Abbott's large diagnostic segment due toeconomies of scale and synergistic combination of operations.
White's refusal to comment on acquiring a company with an ongoing SEC investigation, and awaiting a shareholder vote to approve the acquisition, was prudent. I would hardly view the comment alone as an indication it was backing out of a $5.8 billion deal.
However, there's a more significant reason to assume the deal won't be completed.
On April 28, Alere issued a confusing statement that is difficult to interpret, but it seems Abbott "recently" requested that Alere agree to terminate the merger in return for $30 million to $50 million. Alere rejected the request and then went on to state that Abbott "affirmed its commitment to abide by its obligations under the merger agreement."
Exactly what those obligations include is unclear, but it doesn't look good for either party. Either Abbott didn't conduct proper due diligence, Alere withheld information, or perhaps a potential credit rating downgrade from Moody's inspired Abbott's change of heart. Whatever the case I would suggest avoiding both companies until this mess works itself out.
The article Why Alere Inc. Stock Plummeted 22.9% in April originally appeared on Fool.com.
Cory Renauer owns shares of Abbott Laboratories, but is beginning to wish he didn't. You can follow Cory on Twitter @coryrenauer or connect with him on LinkedIn for more healthcare industry insight. The Motley Fool has no position in any of the stocks mentioned. Try any of our Foolish newsletter services free for 30 days. We Fools may not all hold the same opinions, but we all believe that considering a diverse range of insights makes us better investors. The Motley Fool has a disclosure policy.
Copyright 1995 - 2016 The Motley Fool, LLC. All rights reserved. The Motley Fool has a disclosure policy.