Why Akorn, Inc. Shares Are Popping 14% Today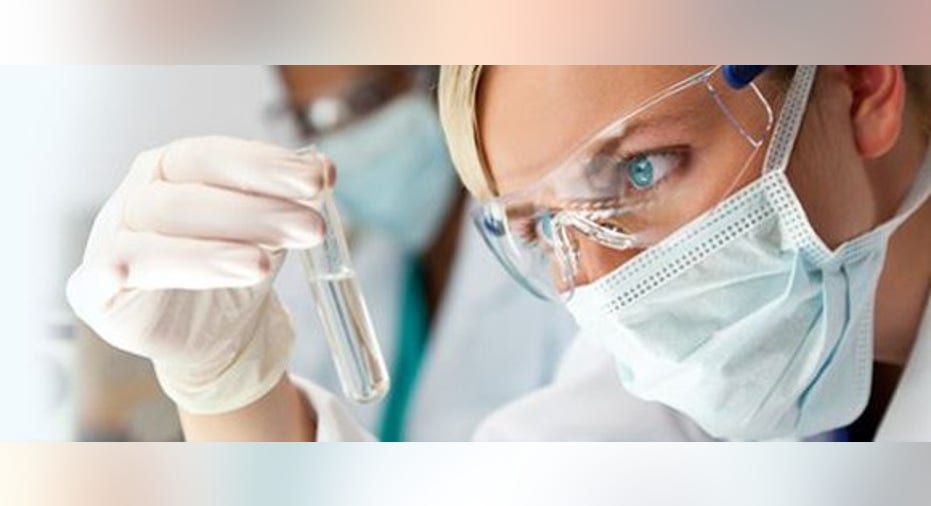 Image source: Akorn, Inc.
What:After Akornreported its official 2014 and 2015 financials, its sharesare rallying by 13.7% at 12:30 p.m. ET today.
So what:Shares in the generic drug company slipped last week after management reported plans to bring its full-year financials for 2014 and 2015 current with the Securities and Exchange Commission this week.
Previously, the company hadn't been able to file its 2015 results with the SEC because of an ongoing internal review of its accounting practices in 2014. Specifically, the company found errors associated with rebates and contractual allowances that year that led to it overstating net revenue by $38 million. Because of its errors, the company's newly filed results reduce its 2014 revenue to $555 million from the $593 million. Management also restated its operating income lower, reducing it by $34 million to $25 million in 2014.
In 2015, revenue increased 77% from the revised 2014 figure to $985 million. Gross margin increased from 47.1% in 2014 to 60.5% last year, and earnings per share totaled $1.22 in 2015 compared to $0.13 in 2014. Non-GAAP EPS was $2.02 in 2015, up from $0.63 in 2014. That adjusted EPS number for 2015 was a bit better than the $1.93 guidance that had previously been offered up by the company earlier this year.
Now what: Investors hate uncertainty, especially when it's caused by improper accounting. So, getting its filings correct and up to date with the SEC marks a very important step in restoring management's credibility.
If the company can underpromise and overdeliver results in 2016, investors may be further encouraged to put the past missteps behind it and increasingly warm up to it given the opportunities associated with the growing generic drug demand tied to an insured population that's larger and living longer. Management is guiding for sales of between $1.06 and $1.08 billion and adjusted EPS of at least $2.10 this year. If it hits or beats that guidance, the fact that shares are trading at about 12 times earnings right now could make this stock attractively valued.
The article Why Akorn, Inc. Shares Are Popping 14% Today originally appeared on Fool.com.
Todd Campbell has no position in any stocks mentioned.Todd owns E.B. Capital Markets, LLC. E.B. Capital's clients may have positions in the companies mentioned. Like this article? Follow him onTwitter where he goes by the handle@ebcapitalto see more articles like this.The Motley Fool has no position in any of the stocks mentioned. Try any of our Foolish newsletter services free for 30 days. We Fools may not all hold the same opinions, but we all believe that considering a diverse range of insights makes us better investors. The Motley Fool has a disclosure policy.
Copyright 1995 - 2016 The Motley Fool, LLC. All rights reserved. The Motley Fool has a disclosure policy.