Why Akebia Therapeutics Inc. Tanked Today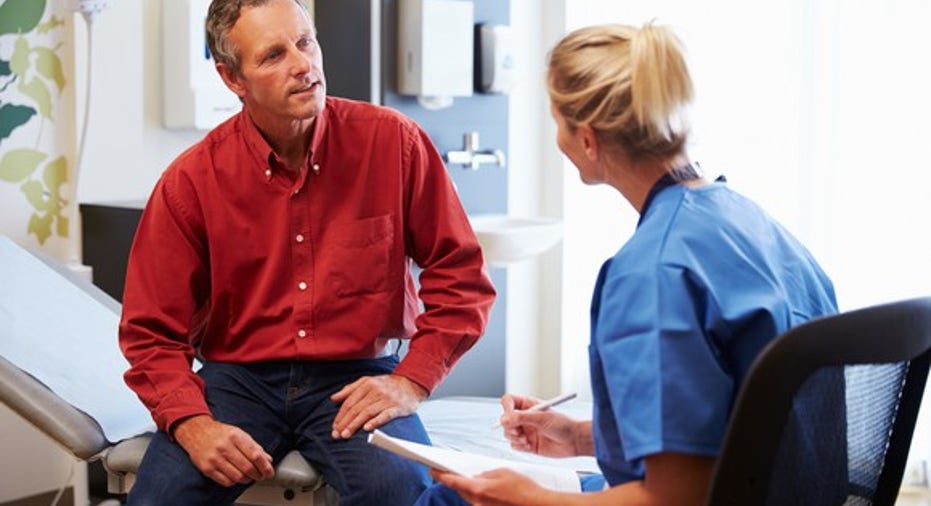 What happened
After it announced fourth-quarter earnings after the closing bell Monday, Akebia Therapeutics (NASDAQ: AKBA) saw its shares fall as much as 16% Tuesday morning, though they have recovered somewhat -- shares were only down 11.1% at 2:05 p.m. EST.
Image source: Getty Images.
So what
As a development-stage biotech, it shouldn't beAkebia Therapeutics' revenue or earnings -- or lack thereof -- that have investors worried. Investors know they will have to deal with it burning cash until it has a drug on the market.
Instead, it appears it this comment from CFO Jason Amello, courtesy of Thomson StreetEvents, might be the reason investors woke up worried about Akebia:
In other words, some of the upfront payment from Mitsubishi Tanabe could be taken back if the development ofAkebia's anemia drug vadadustatstalls in Japan, so it remains as deferred revenue. But as the buy-side biotech analyst whoo goes by just Zach on Twitter pointed out, the potential claw-back of the upfront payment has been in the public record since the deal was done:
Sure enough, there it is in the 10-K:
Now what
Assuming the shares really were down because of the deferred revenue "revelation" and not for another reason -- like investors were hoping for a more-substantial update that didn't materialize -- the moral of the story is that investors should read companies' SEC 10-K and 10-Q filings. Sure, the material can be boring, but knowing the details of deals can keep investors from getting surprised about events that could change a company's cash situation.
10 stocks we like better than Akebia TherapeuticsWhen investing geniuses David and Tom Gardner have a stock tip, it can pay to listen. After all, the newsletter they have run for over a decade, Motley Fool Stock Advisor, has tripled the market.*
David and Tom just revealed what they believe are the 10 best stocks for investors to buy right now... and Akebia Therapeutics wasn't one of them! That's right -- they think these 10 stocks are even better buys.
Click here to learn about these picks!
*Stock Advisor returns as of February 6, 2017
Brian Orelli and The Motley Fool have no position in any of the stocks mentioned. The Motley Fool has a disclosure policy.