Why AK Steel Holding Corporation Dropped 10% on Tuesday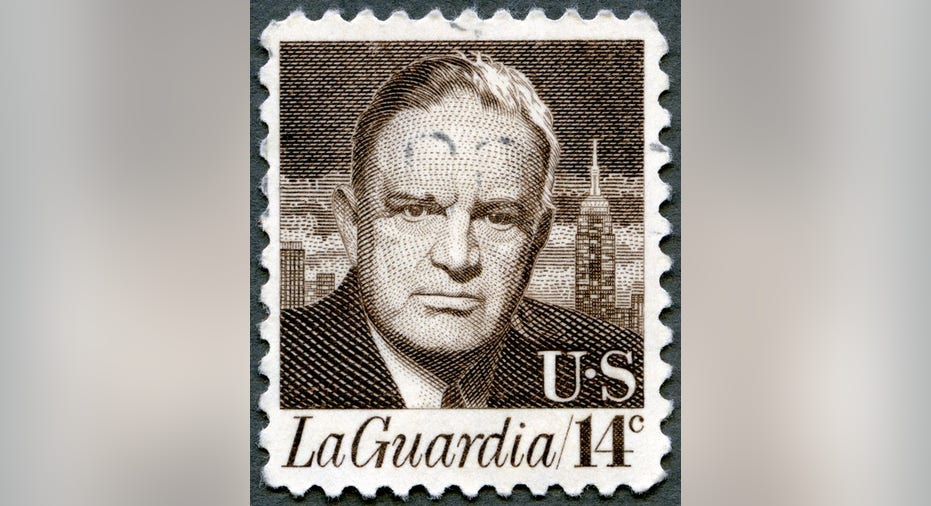 What happened
Shares of steelmaker AK Steel (NYSE: AKS) dropped sharply to close down 10.4% on Tuesday.
So what
There doesn't seem to be any AK-specific news out on the internet today, however, so why the big drop? Here's one theory.
You've all heard by now how President Trump is walking back his promise to use only "pipe that's made in the United States" to build the Keystone and Dakota Access pipelines, right? Well, it turns out that those won't be the only big infrastructure projects going forward under the Trump administration that won't be using U.S. steel products to form their steel bones.
Earlier on Tuesday, the New York Daily News reported that the $4 billion project to upgrade LaGuardia airport will employ steel made in Canada to build part of its Terminal B, and Chinese steel to build its roadway bridges.
LaGuardia contractors give their stamp of approval to use of non-U.S. steel. Image source: Getty Images.
Now what
The Port Authority of New York and New Jersey insists that its use of Canadian and Chinese steel is in compliance with its contractual obligations to use 50% "domestic" steel. Regardless, a realization may be dawning on investors who leapt to buy steel shares after Trump's election: Just because the President has been talking up U.S. steel doesn't mean steel consumers will happily bite the bullet and buy U.S. steel when it might be cheaper to buy it from somebody else.
Trump or no Trump, the U.S. is still a market economy, and AK Steel must still compete on price if it wants to win business. For shareholders in a company that lost $7.7 million despite selling $5.9 billion in steel last year, the prospect of cutting prices even further to compete may not sound very appealing.
10 stocks we like better than AK Steel HoldingWhen investing geniuses David and Tom Gardner have a stock tip, it can pay to listen. After all, the newsletter they have run for over a decade, Motley Fool Stock Advisor, has tripled the market.*
David and Tom just revealed what they believe are the 10 best stocks for investors to buy right now... and AK Steel Holding wasn't one of them! That's right -- they think these 10 stocks are even better buys.
Click here to learn about these picks!
*Stock Advisor returns as of February 6, 2017
Rich Smith has no position in any stocks mentioned. The Motley Fool has no position in any of the stocks mentioned. The Motley Fool has a disclosure policy.