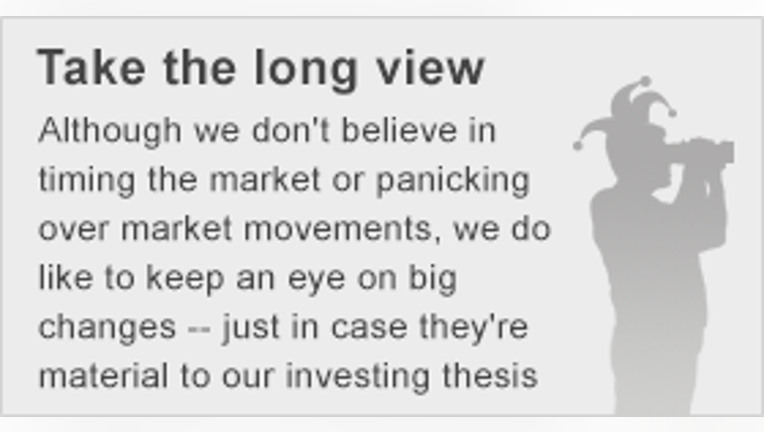 Image source: Boeing.
What: Shares of Air Transport Services Group jumped 26.6% Wednesday after online retailer Amazon.com agreed to lease planes and was given the option to purchase a stake in the company.
So what: Amazon will be leasing 20 Boeing 767 freighters from Air Transport Services Group for a period of five years with an option for another two years. Amazon was also given warrants to acquire up to 19.9% of Air Transport Services Group's common shares for $9.73 per share.
This is a big addition to Air Transport Services Group's externally leased fleet, which stood at 30 aircraft at the end of the year.
Now what: While this is a big win for Air Transport Services Group, Amazon may have taken most of the potential upside for investors with its warrants. We also don't know anything about rates Amazon will pay or how much profit this could add to the company's income statement. While investors should look at this signing as a positive, I think the pop today is overdone and investors need to wait and see how Amazon impacts Air Transport Services Group's financials before piling into the stock.
The article Why Air Transport Services Group Inc. Popped 26.6% Today originally appeared on Fool.com.
Travis Hoium has no position in any stocks mentioned. The Motley Fool owns shares of and recommends Amazon.com. Try any of our Foolish newsletter services free for 30 days. We Fools may not all hold the same opinions, but we all believe that considering a diverse range of insights makes us better investors. The Motley Fool has a disclosure policy.
Copyright 1995 - 2016 The Motley Fool, LLC. All rights reserved. The Motley Fool has a disclosure policy.