Why Agios Pharmaceuticals Inc Stock Fell Sharply Today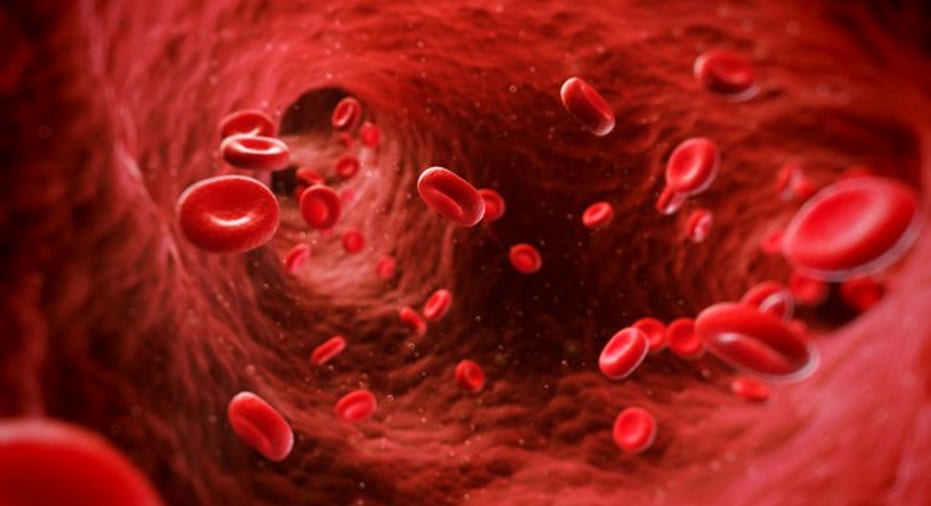 Image source: Getty Images.
What happened
Shares of Agios Pharmaceuticals Inc (NASDAQ: AGIO)are down 13% as of 1:08 p.m. EST after the biotech presented data at the American Society of Hematology (ASH) meeting over the weekend.
So what
The biotech has two drugs in development -- AG-348 and AG-516 -- to treat pyruvate kinase (PK) deficiency,a rare inherited disease that results in the destruction of red blood cells. PK deficiency is caused by two general categories of genetic mutations: missense mutations that result in some functional protein and non-missense mutations that generally have little to no functional protein.
At ASH, Agios Pharmaceuticals presented data from a phase 2 clinical trial, named the DRIVE PK study, testing AG-348 in patients with PK deficiency, and a phase 1 trial testing AG-519 in healthy volunteers. It's the data from the former that investors seem to be unimpressed with, although the AG-519 data aren't completely clean either.
Of the 26 patients with missense mutations taking AG-348 in the DRIVE PK study, 58% saw their hemoglobin increase by at least 1.0 g/dL, a measure of functional red blood cells. While the drug appears to be helping some patients, the 58% response rate is lower than the 68% of missense mutation patients that responded according to earlier data from the first 19 patients that Agios Pharmaceuticals reported in the abstract for the ASH meeting. Even earlier, at the European Hematology Association meeting earlier this year, when there were only 13 patients with missense mutations that could be evaluated, 69% responded with increased hemoglobin levels.
It appears that not all missense mutations are responding to AG-348, potentially lowering the number of patients the drug might be able to treat. For example, all five patients with two copies of a missense mutation called R479H were non-responders.
Now what
Agios Pharmaceuticals has the aforementioned backup compound, AG-516, but the drug has been plagued with potential safety issues in its phase 1 trial. Earlier this year Agios Pharmaceuticals reported a case of thrombocytopenia -- low blood platelets --and at ASH, the company reported one case of cholestatic hepatitis, a liver issue.
The company is still deciding whether to take AG-348 or AG-516 into further development. If AG-516 is the drug that's ultimately selected, a dose of 50 mg or lower would be used, substantially lower than the 375 mg where the thrombocytopenia was seen and the 300 mg where the cholestatic hepatitis was seen. Nevertheless, the side effects at the higher dose make AG-516 riskier than if it had a clean profile coming out of its phase 1 trial.
10 stocks we like better than Agios Pharmaceuticals When investing geniuses David and Tom Gardner have a stock tip, it can pay to listen. After all, the newsletter they have run for over a decade, Motley Fool Stock Advisor, has tripled the market.*
David and Tom just revealed what they believe are the 10 best stocks for investors to buy right now... and Agios Pharmaceuticals wasn't one of them! That's right -- they think these 10 stocks are even better buys.
Click here to learn about these picks!
*Stock Advisor returns as of Nov. 7, 2016
Brian Orelli and The Motley Fool have no position in any of the stocks mentioned. Try any of our Foolish newsletter services free for 30 days. We Fools may not all hold the same opinions, but we all believe that considering a diverse range of insights makes us better investors. The Motley Fool has a disclosure policy.