Why AeroVironment, Southwestern Energy, and Esperion Therapeutics Slumped Today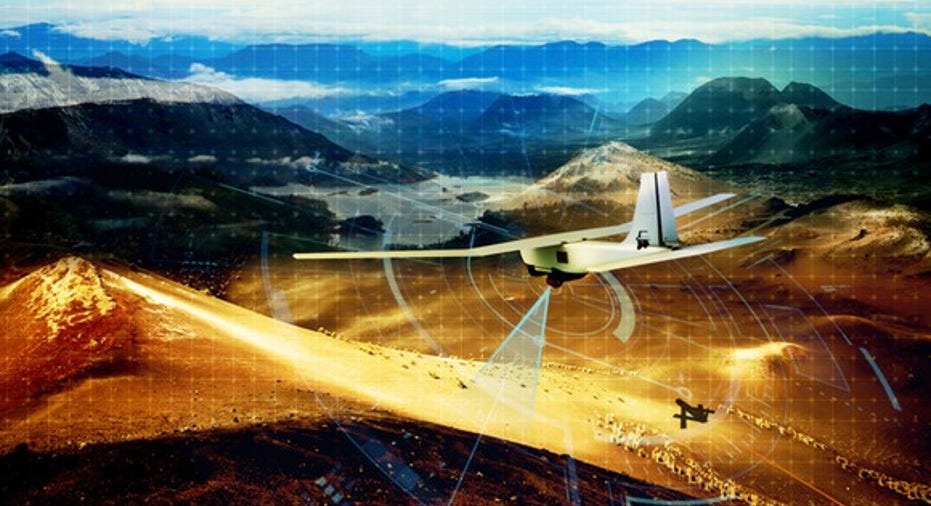 Image source: AeroVironment.
Wednesday was another good day for stock market investors, as major market benchmarks enjoyed a second day of gains. It's taken two straight days to claw back just over half of the market's losses following the U.K.'s decision to leave the European Union last Friday, but investors seem to have come to terms with the uncertainty that will surround Europe's financial system in the months and years to come. Meanwhile, prospects for the U.S. economy appear solid enough coming into the next round of earnings releases to give investors more confidence in the market as a whole, and the Dow finished with gains of 285 points.
Yet some stocks missed out on the rally, and AeroVironment , Southwestern Energy , and Esperion Therapeutics were among the poorer performers on Wednesday.
AeroVironment loses altitude
AeroVironment fell 6% after the drone-maker announced its fiscal fourth-quarter results on Tuesday afternoon. The company said revenue fell 2%, sending net income downward by close to 25%. Surprisingly, the drone segment was the main cause of weakness for AeroVironment, suffering a substantial decline in sales even as the usually underperforming efficient energy systems division managed to boost its revenue from the year-ago quarter. Guidance for fiscal 2017 showed limited top-line growth and uninspiring bottom-line expectations. The company will need to keep developing its game plan to take advantage of the budding commercial drone opportunity before competitors jump into the fray, but if it can succeed, AeroVironment could erase today's losses in short order.
Southwestern cashes in on stock success
Southwestern Energy dropped 6%, giving up some of its gains in the wake of the energy company's announcement that it will raise capital through a secondary stock offering. Southwestern originally announced a 75 million share offering that it later increased in size to 86 million shares, with a portion of the projected proceeds going toward repurchasing some of the company's outstanding debt. The energy company agreed to the debt repurchase as a condition of its refinancing agreements with lenders, and its quick follow-through to make good on its obligations should show good faith to the sources of its working capital. Even though Southwestern shareholders will hate the inherent dilution in the offering, the company at least has its debt restructured in a sustainable way for the rest of the decade.
Esperion needs healing
Finally, Esperion Therapeutics plunged 40%. The cholesterol-fighting pharmaceutical company said late Tuesday that the U.S. Food and Drug Administration had not given it a clear regulatory pathway for obtaining an indication for lowering low-density lipoprotein cholesterol levels in patients who are intolerant to statins. The regulatory finding means Esperion might not be able to gain FDA approval without demonstrating some other positive outcome, such as a lower incidence of cardiovascular problems related to high cholesterol levels. That, in turn, could delay approval until Esperion can run studies to establish those links. Even though Esperion is hopeful about its long-term prospects, several Wall Street analysts had a different view, downgrading the stock and helping cause the share-price crash Esperion suffered today.
The article Why AeroVironment, Southwestern Energy, and Esperion Therapeutics Slumped Today originally appeared on Fool.com.
Dan Caplinger has no position in any stocks mentioned. The Motley Fool recommends AeroVironment. Try any of our Foolish newsletter services free for 30 days. We Fools may not all hold the same opinions, but we all believe that considering a diverse range of insights makes us better investors. The Motley Fool has a disclosure policy.
Copyright 1995 - 2016 The Motley Fool, LLC. All rights reserved. The Motley Fool has a disclosure policy.