Why Advanced Micro Devices Stock Surged Today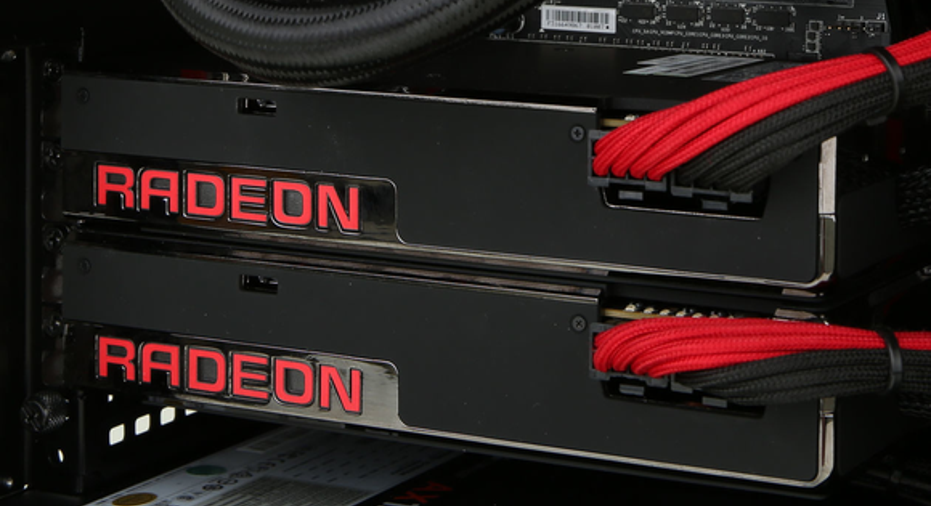 What happened
Shares of Advanced Micro Devices (NASDAQ: AMD) jumped on Tuesday after tech website Fudzilla reported that Intel (NASDAQ: INTC) had licensed AMD's graphics technology, replacing a deal with NVIDIA (NASDAQ: NVDA) that expired in March. The stock was up about 10% at 2:45 p.m. EDT.
So what
Back in 2011, Intel and NVIDIA reached a six-year cross-licensing deal as the result of a legal dispute between the two companies. Intel agreed to pay NVIDIA $1.5 billion over the course of the deal, providing the graphics chip company with a significant boost to its bottom line. NVIDIA has seen its revenue and profit surge since then, driven by its gaming, enterprise, and automotive businesses, making the annual payment less important to the bottom line.
Image source: AMD.
Rumors of an Intel-AMD deal first surfaced in December, emerging from a different tech website. With neither company confirming the deal, it remains a rumor. If a deal has been reached, it's unclear whether a similar amount of money would be involved, given that the NVIDIA deal was the result of a lawsuit. Regardless, any licensing payments coming AMD's way will help the company return to profitability.
Now what
Intel would be licensing AMD's graphics-related intellectual property, allowing it to include integrated graphics in its CPUs without violating patents. It's highly unlikely that Intel would reach a deal to include AMD's GPUs in its products, as the original rumor seemed to suggest.
Even if the amount of money is small, it should flow through to the bottom line for AMD. The company posted an adjusted loss of $117 million last year, so a new source of high-margin licensing revenue coupled with revenue from new product launches could make 2017 the year that AMD returns to the black. Investors shouldn't get too excited, though, until either AMD or Intel confirms the deal directly.
10 stocks we like better than Advanced Micro DevicesWhen investing geniuses David and Tom Gardner have a stock tip, it can pay to listen. After all, the newsletter they have run for over a decade, Motley Fool Stock Advisor, has tripled the market.*
David and Tom just revealed what they believe are the 10 best stocks for investors to buy right now... and Advanced Micro Devices wasn't one of them! That's right -- they think these 10 stocks are even better buys.
Click here to learn about these picks!
*Stock Advisor returns as of May 1, 2017
Timothy Green has no position in any stocks mentioned. The Motley Fool owns shares of and recommends Nvidia. The Motley Fool recommends Intel. The Motley Fool has a disclosure policy.