Why Advanced Micro Devices, Cabot Oil & Gas, and First Majestic Silver Jumped Today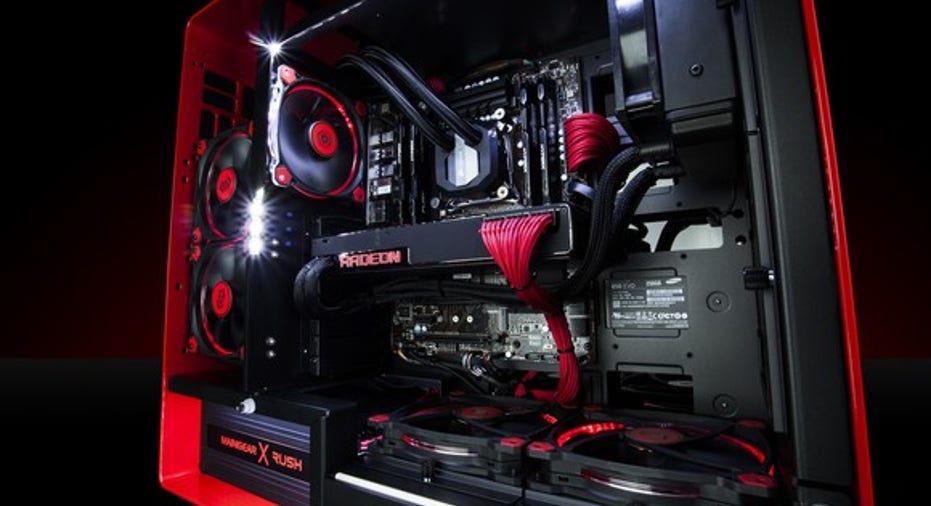 Wall Street didn't have a celebration on Monday, with major market benchmarks easing lower on what turned out to be a fairly quiet day in the stock market. Ongoing nervousness about tension related to new U.S. government policies weighed on some investors' minds, and a drop in the oil market also contributed to declines of 19 points for the Dow Jones Industrials and roughly five points for the S&P 500. Yet some stocks enjoyed better news, and Advanced Micro Devices (NASDAQ: AMD), Cabot Oil & Gas (NYSE: COG), and First Majestic Silver (NYSE: AG) were among the best performers on the day. Below, we'll look more closely at these stocks to tell you why they did so well.
AMD could see further gains ahead
Advanced Micro Devices climbed 11% after getting a favorable write-up in the weekly issue of Barron's over the weekend. The publication said that the chipmaker is fighting back against its main rivals in the microprocessor and graphics processing unit markets, and it therefore thinks that the company's stock could double from current levels despite already having produced impressive returns for shareholders over the past year. AMD has disappointed investors before with turnaround stories, but CEO Lisa Su is arguably in a better position to chart a successful course than some of her predecessors at the long-beleaguered semiconductor company. Given how low it went, even incremental progress could keep lifting AMD stock throughout 2017.
Image source: AMD.
Cabot wins after pipeline approval
Cabot Oil & Gas climbed in the wake of its getting good news from the Federal Energy Regulatory Commission. FERC approved Williams Companies' Atlantic Sunrise pipeline, which Cabot intends to use heavily in order to transport energy production from its holdings in the Marcellus shale region. Stock analysts also cited the FERC decision in upgrading the stock, but the more important issue is that the prospect for greater infrastructure for transporting oil and natural gas from the Marcellus and other underserved regions of the country could in the long run boost the prospects of not only Cabot but also similarly placed small oil and gas exploration and production companies. Moreover, if energy prices keep climbing, then demand for newly transportable energy could stay strong indefinitely.
First Majestic looks shinier
Finally, First Majestic Silver gained 7%. Precious metals had a generally solid day, with gold rising $15 per ounce to $1,235, and silver gaining more than 1% as well. Silver prices are already up more than 10% so far in 2017, and First Majestic in particular made aggressive moves in order to accelerate future growth to take advantage of a rebound in silver over the course of the past year. By spending capital on improvements and rehabilitation projects, First Majestic hopes to grow its production from around 11 million to 12 million silver ounces currently to as much as 20 million ounces in the next three to five years. That's a tall order, but First Majestic's assets are attractive, and continued strength in the silver market would make the job even easier for the miner going forward.
10 stocks we like better than Advanced Micro DevicesWhen investing geniuses David and Tom Gardner have a stock tip, it can pay to listen. After all, the newsletter they have run for over a decade, Motley Fool Stock Advisor, has tripled the market.*
David and Tom just revealed what they believe are the 10 best stocks for investors to buy right now... and Advanced Micro Devices wasn't one of them! That's right -- they think these 10 stocks are even better buys.
Click here to learn about these picks!
*Stock Advisor returns as of February 6, 2017
Dan Caplinger has no position in any stocks mentioned. The Motley Fool has no position in any of the stocks mentioned. The Motley Fool has a disclosure policy.