Why Acorda Therapeutics Stock Is Jumping Today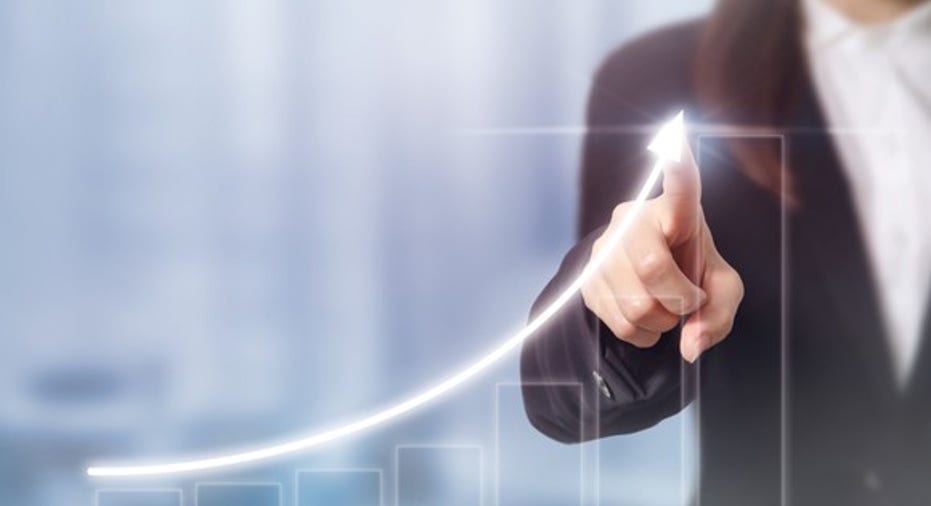 What happened
As of 10:47 a.m. EST Thursday, shares of specialty pharmaceutical companyAcorda Therapeutics (NASDAQ: ACOR)were up by more than 15%. The drugmaker's stock is moving higher this morning in response to the news that its inhaledParkinson's disease drug, CVT-301, hit the mark in a late-stage trial.
According to the press release, patients receiving CVT-301 exhibited astatistically significant improvement in motor function whenexperiencing off periods (when the symptoms of Parkinson's disease re-emerge) compared to those taking a placebo. Acorda also noted that no notable pulmonary safety signals were detected in the study, which is always a concern with drugs delivered via the respiratory system.
The company reportedly plans on filing for the drug's approval with the Food and Drug Administration in thesecond quarter of 2017, depending on the results of CVT-301's ongoing long-term safety studies.
Image source: Getty Images.
So what
With itsmultiple sclerosis drug Ampyra nearing its commercial peak, Acorda could certainly use a second major source of revenue, and CVT-301 seems to have the juice to be able to do that if approved. The drug's peak sales, after all, have been estimated to be as high as $500 million, making it an important value driver to keep tabs on moving forward.
Now what
Apart from proving a new source of top-line growth, CVT-301 could provide the company with some much-needed diversification. Because of the pending legal challenges toAmpyra's core patent portfolio, investors have steered clear of this specialty pharma stock over the past year, with its shares sporting a mind-boggling price-to-sales ratio of just 2. Soa regulatory approval for CVT-301 would obviously go a long way toward lowering Acorda's hefty risk profile. Until then, however, I'm content to watch these pivotal events from the sidelines.
10 stocks we like better than Acorda TherapeuticsWhen investing geniuses David and Tom Gardner have a stock tip, it can pay to listen. After all, the newsletter they have run for over a decade, Motley Fool Stock Advisor, has tripled the market.*
David and Tom just revealed what they believe are the 10 best stocks for investors to buy right now... and Acorda Therapeutics wasn't one of them! That's right -- they think these 10 stocks are even better buys.
Click here to learn about these picks!
*Stock Advisor returns as of February 6, 2017
George Budwell has no position in any stocks mentioned. The Motley Fool has no position in any of the stocks mentioned. The Motley Fool has a disclosure policy.