Why Achillion Pharmaceuticals Stock Sank on Monday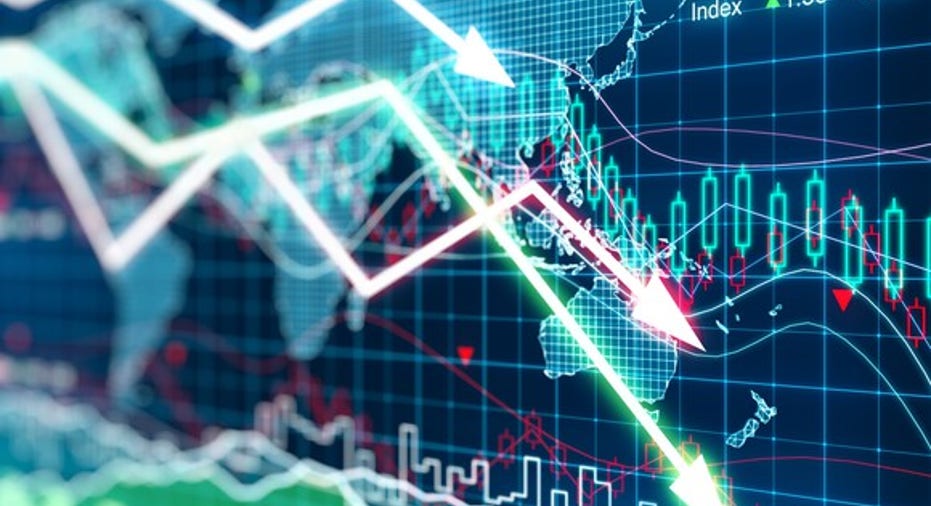 What happened
Shares of the clinical-stage biotechAchillion Pharmaceuticals (NASDAQ: ACHN) lost 11.8% of their value on Monday. The company's stock fell following a disappointing midstage readout for its experimental hepatitis C therapy,odalasvir,which is being co-developed with Johnson & Johnson's (NYSE: JNJ) biotech subsidiaryJanssen Pharmaceutical as part of both a two- and a three-drug combo therapy.
Achillion and J&J announced that the three-drug regimen known asJNJ-4178 -- consisting of Olysio (simeprevir), odalasvir, and AL-335 -- achieved a 100% functional cure rate intreatment-naive genotype 1 patients without cirrhosis at both the six- and eight-week marks.
However, JNJ-4178didn't produce a cure rate high enough to warrant further development ingenotype 3 patients without cirrhosis. As an added bit of bad news, the two-drug regimen ofodalasvir and AL-335 also failed to impress ingenotype 1 patients without cirrhosis, leading to its development being nixed as well.
Image source: Getty Images.
So what
The hepatitis C market has been rapidly moving toward combination therapies with increasingly shorter treatment durations. And prior to these midstage results,Achillion'sodalasvir was expected to be a key part of this next wave of hepatitis C drugs that would go on to challenge the overwhelming commercial dominance of Gilead Sciences'ground-breaking trio of Sovaldi, Harvoni, and Epclusa.
Now, that particular value creation scenario for Achillion and its shareholdersappears to be in serious doubt -- at least in the broad sense.JNJ-4178, after all, did produce noteworthy results ingenotype 1 patients without cirrhosis at the all-important six-week mark.
Now what
Some investors were hoping thatAchillion's hepatitis C partnership with J&J would eventually lead to a buyout offer.Unfortunately, the unfavorable dynamics facing the hepatitis C market at the moment, combined with this latest mixed bag of midstage results, suggests that an offer won't be coming down the pike anytime soon. To that end, investors may want to take a hard look at the drugmaker's other earlier stage clinical assets aimed at rare diseases before buying shares.
That said, Achillion and J&J are planning to further investigateJNJ-4178's potential in hepatitis C patients with genotypes1, 2, 4, 5, and 6. So the door on a buyout may not be totally shut at this point.
10 stocks we like better than Achillion PharmaceuticalsWhen investing geniuses David and Tom Gardner have a stock tip, it can pay to listen. After all, the newsletter they have run for over a decade, Motley Fool Stock Advisor, has tripled the market.*
David and Tom just revealed what they believe are the 10 best stocks for investors to buy right now... and Achillion Pharmaceuticals wasn't one of them! That's right -- they think these 10 stocks are even better buys.
Click here to learn about these picks!
*Stock Advisor returns as of April 3, 2017
George Budwell has no position in any stocks mentioned. The Motley Fool owns shares of and recommends GILD and Johnson & Johnson. The Motley Fool has the following options: short June 2017 $70 calls on GILD. The Motley Fool has a disclosure policy.