Why Achillion Pharmaceuticals Shot 30% Higher in November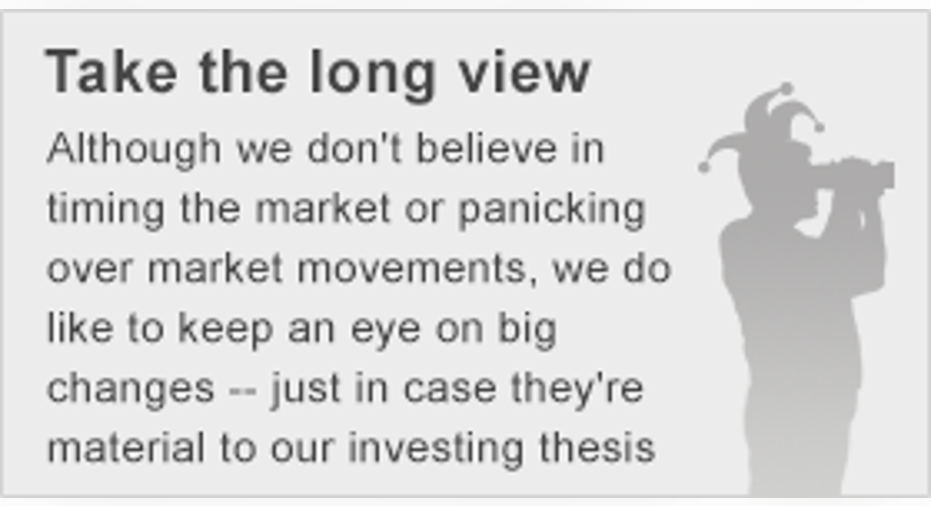 Source: Achillion Pharmaceuticals
What: After reporting third quarter financial results and presenting an update on its progress in developing new therapies for hepatitis C, shares in Achillion Pharmaceuticals sky-rocketed 30.2% last month.
So what: Thanks to payments from Johnson & Johnson tied to its licensing of Achillion Pharmaceuticals hepatitis C pipeline, Achillion Pharmaceuticals reported third quarter net income of $26.3 million.
Overall, Achillion Pharmaceuticals recognized $33.8 million in revenue in the quarter, representing a portion of the $225 million paid by Johnson & Johnson to acquire shares in Achillion Pharmaceuticals at $12.25 per share.
For comparison, the company reported no revenue in the comparable quarter a year ago.
Achillion Pharmaceuticals also reported that its cash stockpile exiting the quarter had grown to $476 million and that it expects net operating cash used this year to total between $60 million and $65 million, down from prior expectations of between $100 million and $110 million.
The company also made a presentation at the Credit Suisse Healthcare Conference on November 11.
In that presentation, the company highlighted the potential for a best-in-class hepatitis C therapy that combines its NS5A inhibitor odalasvir with Johnson & Johnson's Olysio, a NS3/4A protease inhibitor, and ALS-335, a NS5B inhibitor. Odalasvir delivered 100% hepatitis C cure rates in as little as six weeks when used alongside Gilead Sciences Sovaldi in previous phase 2 trials, Olysio is already FDA approved, and ALS-335 targets the same mechanism as the massively successful Sovaldi.
Achillion Pharmaceuticals also used the presentation to talk up its pre-clinical oral complement factor D platform. The company hopes to initiate human trials to evaluate this platform as a therapy for paroxysmal nocturnal hemoglobinuria (PNH) next year.
Now what: In October, Johnson & Johnson announced its kicking-off a 3-pronged phase 2a study of the triplet hepatitis C cocktail that will evaluate efficacy over four, six, and eight week dosing periods.
If those results, which are expected in the first half of next year, are positive, then Johnson & Johnson could have an opportunity to significantly shorten treatment duration and reduce patient burden for hepatitis C patients.
If so, then Achillion Pharmaceuticals could benefit handsomely. As part of its licensing pact, Johnson & Johnson agreed to pay approximately $900 million to Achillion Pharmaceuticals in the form of development, regulatory, and commercial milestones. Achillion Pharmaceuticals can also receive royalties on global sales ranging from mid-teen percentages to the mid-twenties percentages if this triplet is eventually approved.
Because this trial could significantly move the needle for Achillion Pharmaceuticals (the market for hepatitis C therapy is between $10 billion and $20 billion annually) and Achillion Pharmaceuticals has plenty of cash on the books and a market cap of only $1.35 billion, it may be worth considering this stock for speculative portfolios.
The article Why Achillion Pharmaceuticals Shot 30% Higher in November originally appeared on Fool.com.
Todd Campbell owns shares of ACHILLION PHARMACEUTICALS, INC. and Gilead Sciences. Todd owns E.B. Capital Markets, LLC. E.B. Capital's clients may have positions in the companies mentioned. The Motley Fool owns shares of and recommends Gilead Sciences. The Motley Fool recommends Johnson & Johnson. Try any of our Foolish newsletter services free for 30 days. We Fools may not all hold the same opinions, but we all believe that considering a diverse range of insights makes us better investors. The Motley Fool has a disclosure policy.
Copyright 1995 - 2015 The Motley Fool, LLC. All rights reserved. The Motley Fool has a disclosure policy.