Why Achillion Pharmaceuticals Is Down Big in 2016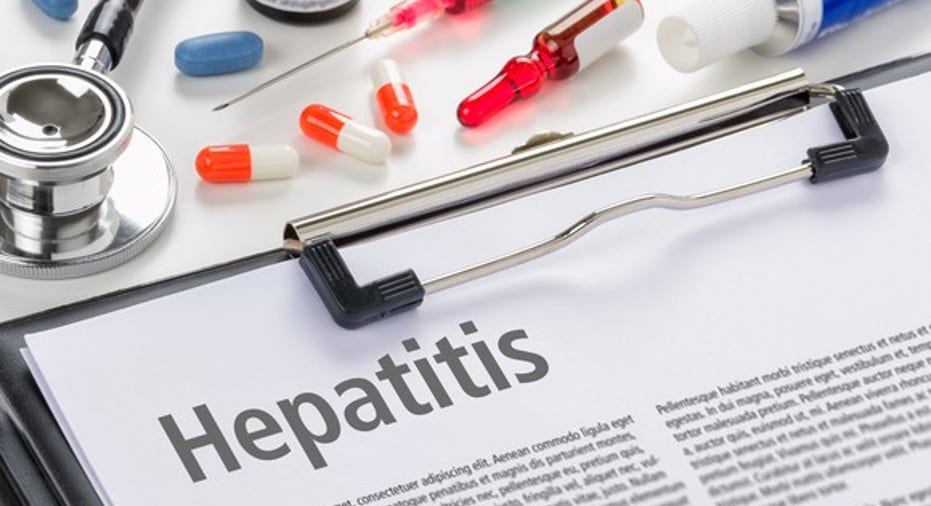 Image source: Achillion Pharmaceuticals.
What:Despite co-developer Johnson & Johnson making progress on developing next-generation therapies for hepatitis C, shares in Achillion Pharmaceuticals have tumbled 15.6% so far this year,according toS&P Global Market Intelligence.
So what: Surging sales of hepatitis C drugs in 2014 led to a gold rush of interest in pure-play, clinical-stage hepatitis C drug developers in 2015. However, interest in these companies has waned as demand across the indication has plateaued amid growing competition.
Combining Achillion Pharmaceuticals' ACH-3102 with Gilead Sciences' top-selling hep C drug Sovaldi delivered near-perfect cure rates over as few as six weeks during small trials back in 2014, but it was Johnson & Johnson, not Gilead Sciences, that stepped up and licensed Achillion Pharmaceuticals hepatitis C franchise last May.
Since licensing Achillion Pharmaceuticals' HCV drugs, Johnson & Johnson has foregone studies of ACH-3102 and Gilead Sciences' drugs to evaluate the potential to use it alongside its own drugs,including Olysio, a former billion dollar hepatitis C blockbuster that won FDA approval back in 2013.In May, Johnson & Johnson's efforts led to the initiation of a 400-person phase 2b study of a three drug, six- eight-week duration, combination therapy that includes ACH-3102, Olysio, and AL-335, a hepatitis C drug that Johnson & Johnson acquired for $1.75 billion in 2014.
In spite of Johnson & Johnson's clinical trial progress and the potential for Achillion Pharmaceuticals to earn milestones and possibly future royalties on sales, investors have remained mostly pessimistic about Achillion Pharmaceuticals' share price this year.
Some pessimism stems from the fact that Gilead Sciences hasmaintained its dominance in hepatitis C in spite of new, lower-cost competitors making it to market. Since Gilead Sciences is working on its own short-duration hepatitis C treatments, it's not surprising that investors are thinking that Johnson & Johnson's six- and eight-week approach may not be a big enough innovation to wrestle Gilead Sciences from its perch.
Now what:We won't know if Johnson & Johnson's phase 2b trial bests current treatment options for another 12 months, but we may get insight into the combination therapy's potential sooner than that. Results from Johnson & Johnson's phase 2a study of this three-drug combination are anticipated in Q3 and if those results are positive, then it could bode well for the phase 2b study.
Regardless, investors seem content to wait until data is in hand before including this stock in their portfolios and I can't say that I blame them.Fortunately, investors won't have to wait too much longer for at least some new data to come out that could offer up insight into the market potential of ACH-3102.
The article Why Achillion Pharmaceuticals Is Down Big in 2016 originally appeared on Fool.com.
Todd Campbell owns shares of Achillon Pharmaceuticals and Gilead Sciences.Todd owns E.B. Capital Markets, LLC. E.B. Capital's clients may have positions in the companies mentioned. Like this article? Follow him onTwitter where he goes by the handle@ebcapital to see more articles like this.The Motley Fool owns shares of and recommends Gilead Sciences and Johnson and Johnson. Try any of our Foolish newsletter services free for 30 days. We Fools may not all hold the same opinions, but we all believe that considering a diverse range of insights makes us better investors. The Motley Fool has a disclosure policy.
Copyright 1995 - 2016 The Motley Fool, LLC. All rights reserved. The Motley Fool has a disclosure policy.