Why a Mid-Stage Trial Is Causing Aduro Biotech to Tumble 22% Today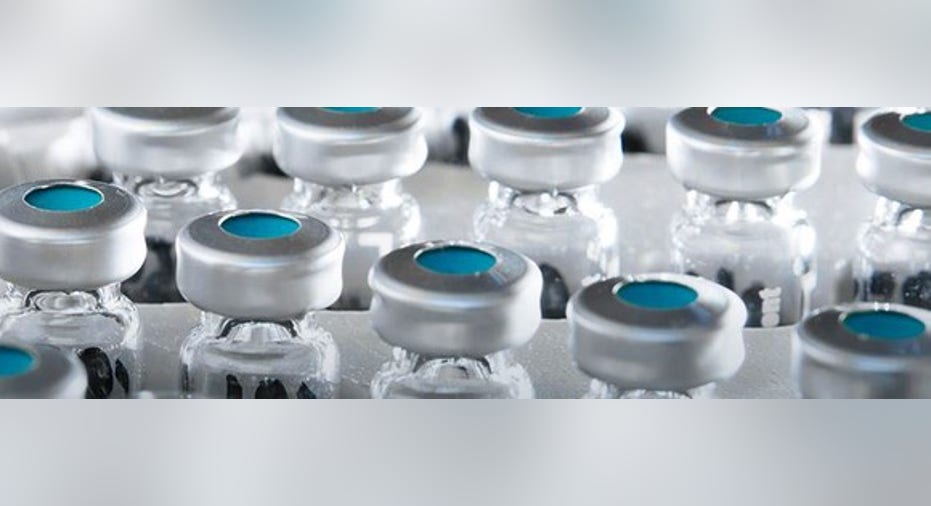 Image source: Aduro Biotech.
What:After reporting that its once-promising cancer vaccine failed to hit the mark in a phase 2 pancreatic cancer study, shares ofAduro Biotech were sent reeling by 22% at 1 p.m. EDT today.
So what: The clinical-stage biotech company was hoping to demonstrate that it could reengineer listeria bacteria to express tumor-associated antigens in order to kick-start an immune response to cancer.
One of Aduro Biotech's most advanced therapies is CRS-207, a treatment that was being evaluated alone and alongside GVAX Pancreas in pancreatic patients who had unsuccessfully undergone two prior cancer therapies.
Last year, the company enrolled 303 patients in a phase 2b trial after the two-drug combination delivered promising phase 2a results. Specifically, CRS-207 and GVAX Pancreas patients had a median overall survival of 6.1 months compared to 3.9 months for patients receiving GVAX Pancreas monotherapy in that phase 2a study.
Sadly, Aduro Biotech wasn't able to duplicate those results in its phase 2b study.Median overall survival was 3.8 months for patients treated with CRS-207 and GVAX Pancreas, 5.4 months for patients treated with CRS-207 alone, and 4.6 months for patients administered chemotherapy.
Now what:Pancreatic cancer remains one of the toughest-to-treat cancers, and this finding is especially disappointing given the need for new treatment options.
Management attempted to reassure investors by highlighting another CRS-207 and GVAX Pancreas trial that remains ongoing. In this remaining study, the two drugs are paired up with Bristol-Myers Squibb's Opdivo, a PD-1 inhibiting therapy that has already been FDA approved for use in various cancers. Interim results from this three-drug combination trial are anticipated later this year.
Nevertheless, the risk is simply too high for me to want to consider stepping in and buying Aduro Biotech's shares on this sell-off. More than 90% of cancer drug trials fail, and given today's revelation, investors might be best suited focusing their attention on other investment ideas.
The article Why a Mid-Stage Trial Is Causing Aduro Biotech to Tumble 22% Today originally appeared on Fool.com.
Todd Campbell has no position in any stocks mentioned.Todd owns E.B. Capital Markets, LLC. E.B. Capital's clients may have positions in the companies mentioned. Like this article? Follow him onTwitter where he goes by the handle@ebcapitalto see more articles like this.The Motley Fool has no position in any of the stocks mentioned. Try any of our Foolish newsletter services free for 30 days. We Fools may not all hold the same opinions, but we all believe that considering a diverse range of insights makes us better investors. The Motley Fool has a disclosure policy.
Copyright 1995 - 2016 The Motley Fool, LLC. All rights reserved. The Motley Fool has a disclosure policy.