Why 3D Systems Corporation's Shares Fell 23% Last Month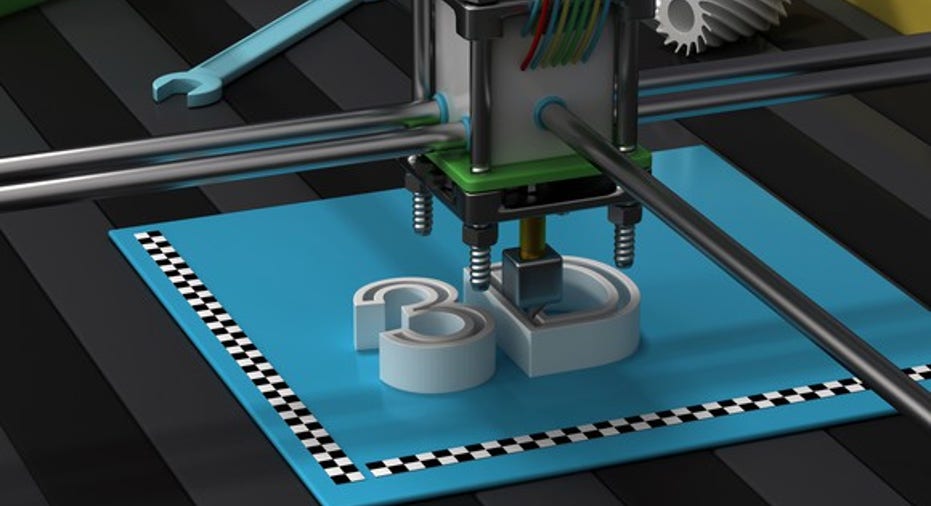 Image source: Getty Images.
What happened
Shares of 3D Systems Corporation (NYSE: DDD) fell 22.7% in October, according to data provided by S&P Global Market Intelligence, as bad news roiled the industry.
So what
Proto Labs was the first to surprise the rapid prototype industry, posting a decline in third-quarter net income and expecting about a 20% drop in earnings per share for the fourth quarter. Competitive pressure and very little growth are starting to hurt the industry, which will trickle down to 3D Systems.
GE also abandoned its attempt to buy SLM Solutions, which led to speculation that 3D Systems won't be acquired, either. Investors speculating on a potential buyout sold out of the stock.
Now what
If the 3D printing industry is in for slow growth, or even contraction, it would be bad news for 3D Systems. The company is losing money as it is and needs to have future growth to turn the bottom line around.
Investors might want to be cautious about the future of the 3D industry right now, because if a broad decline is in store, it will hurt everyone. And without profits to fall back on, 3D Systems might be hurt more than most.
10 stocks we like better than 3D Systems When investing geniuses David and Tom Gardner have a stock tip, it can pay to listen. After all, the newsletter they have run for over a decade, Motley Fool Stock Advisor, has tripled the market.*
David and Tom just revealed what they believe are the ten best stocks for investors to buy right now and 3D Systems wasn't one of them! That's right -- they think these 10 stocks are even better buys.
Click here to learn about these picks!
*Stock Advisor returns as of November 7, 2016
Travis Hoium has no position in any stocks mentioned. The Motley Fool owns shares of and recommends Proto Labs. The Motley Fool recommends 3D Systems. Try any of our Foolish newsletter services free for 30 days. We Fools may not all hold the same opinions, but we all believe that considering a diverse range of insights makes us better investors. The Motley Fool has a disclosure policy.