Who's In and Who's Out of the Upcoming Incentive Spectrum Auction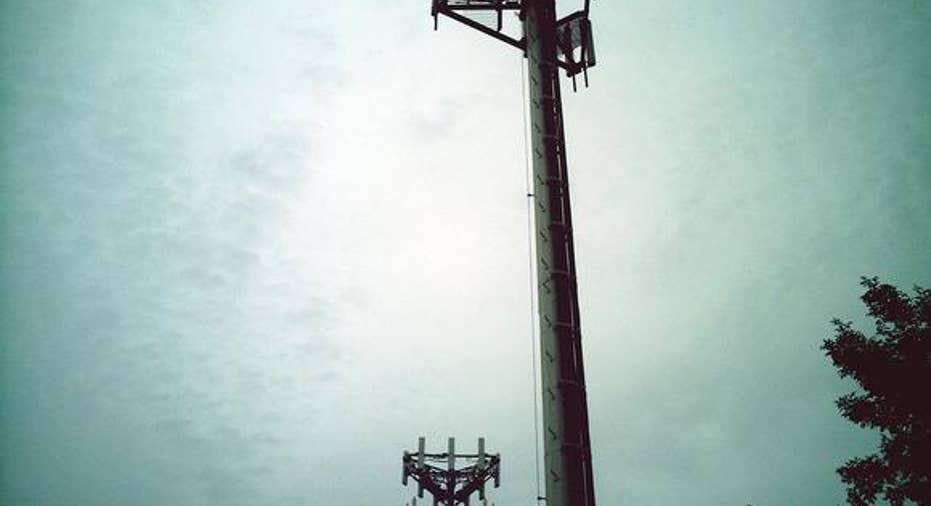 Source: Flickr/rmuser.
After the success of last year's AWS-3 spectrum auction, analysts projected the upcoming spectrum incentive auction would be even bigger. The AWS-3 auction generated $45 billion in bids from wireless carriers and other bidders. Analysts originally projected the incentive auction -- which will reapportion spectrum from television broadcasters to wireless service providers -- would fetch $45 billion to $85 billion.
But that all depends on who's willing to participate in the auction. Sprint said it was sitting this one out months ago, relying on its existing high-band spectrum holdings to improve its network. The other major wireless carriers -- Verizon , AT&T , and T-Mobile -- are in. Analysts were previously expecting a dark horse to come in and drive up bids like DISH Network did in the AWS-3 auction last year. That's looking less and less likely as we get closer to opening bids.
Who's out?Sprint said it would be sitting out the incentive auction all the way back in September. In a statement, the company said "its rich spectrum holdings are sufficient to provide its current and future customers great network coverage." The company neglected to note that its negative-$1.9 billion in cash flow over the last year has left it strapped for cash and it's in the process of cutting $2.5 billion in costs.
Google was also seen as a potential buyer in the incentive auction. The Alphabet company launched an MVNO service on T-Mobile and Sprint's networks last year. It could use spectrum as leverage to lower its wholesale prices with T-Mobile and Sprint, and lease the spectrum to its wireless partners. Alas, Google said it did not file to participate in the auction.
Analysts speculated that Charter Communications would also participate in the auction to establish a better competitive footing against AT&T and Comcast .
"With regard to the auction, we're not in exactly the same place as Comcast, because we have this pending transaction," Charter CEO Tom Rutledge told investors on the company's fourth quarter earnings call. "And so it's difficult for us to participate in the auction without regulatory clarity." Charter's potential acquisitions with Time Warner Cable and Brighthouse would not only expand its footprint, it would provide access to each company's MVNO deals with Verizon.
Who's in?The top three wireless carriers will all be participating in the auction. AT&T is expected to spend rather heavily to bulk up on wireless spectrum as it rolls out its mobile video strategy that includes programming from its DirecTV property. Verizon, meanwhile, has been standoffish about its plans to bid. It has the least amount of spectrum per subscriber, but its significant debt could hold it back from bidding in some regions.
T-Mobile said that it has budgeted up to $10 billion to bid on the incentive auction, but CFO Braxton Carter believes it will only take $1 billion to get what it needs. The FCC is reserving 30 MHz of spectrum in each region to smaller carriers. While T-Mobile will have some competition for that spectrum, there are rules in place preventing any single company from buying all 30 MHz.
Comcast said it will "take a paddle" during its fourth-quarter earnings call. Still, the company isn't sure if it will actually win any bids for the spectrum licenses. It, too, has an MVNO agreement with Verizon from a 2011 sale of AWS-1 spectrum to the carrier, so its spectrum needs are minimal if it plans to launch a wireless service. Management said it will only purchase spectrum licenses if the price is right.
DISH Network announced it will participate in the auction during its fourth quarter earnings call. After finding a loophole in the AWS-3 auction's small-business discount rules, DISH was forced to relinquish $3.3 billion in licenses and pay half a billion in fines to the FCC. As such, DISH may not be as aggressive in the incentive auction as it was last year.
Lowered expectationsWithout a clear dark horse emerging about a month away from the start of bidding, it's likely the incentive auction will disappoint. The FCC even projected that it could generate another $45 billion from the auction, but it's not clear even that relatively conservative estimate will prove accurate.
Wells Fargo analyst Jennifer Fritzsche thinks $33 billion is now a more reasonable expectation.Considering the lack of competition for the 30 MHz reserve and the cash positions of AT&T and Verizon, there's just not enough money to bid up prices that high.
On the flip side, companies with large spectrum holdings, like DISH Network, need to reevaluate the value of their licenses. If carriers can get the valuable low-band spectrum at auction for less, spectrum might not be worth as much as investors thought last year.
The article Who's In and Who's Out of the Upcoming Incentive Spectrum Auction originally appeared on Fool.com.
Suzanne Frey, an executive at Alphabet, is a member of The Motley Fool's board of directors. Adam Levy has no position in any stocks mentioned. The Motley Fool owns shares of and recommends Alphabet (A shares) and Alphabet (C shares). The Motley Fool recommends Verizon Communications. Try any of our Foolish newsletter services free for 30 days. We Fools may not all hold the same opinions, but we all believe that considering a diverse range of insights makes us better investors. The Motley Fool has a disclosure policy.
Copyright 1995 - 2016 The Motley Fool, LLC. All rights reserved. The Motley Fool has a disclosure policy.