Whole Foods shakes up board as key sales figure falls again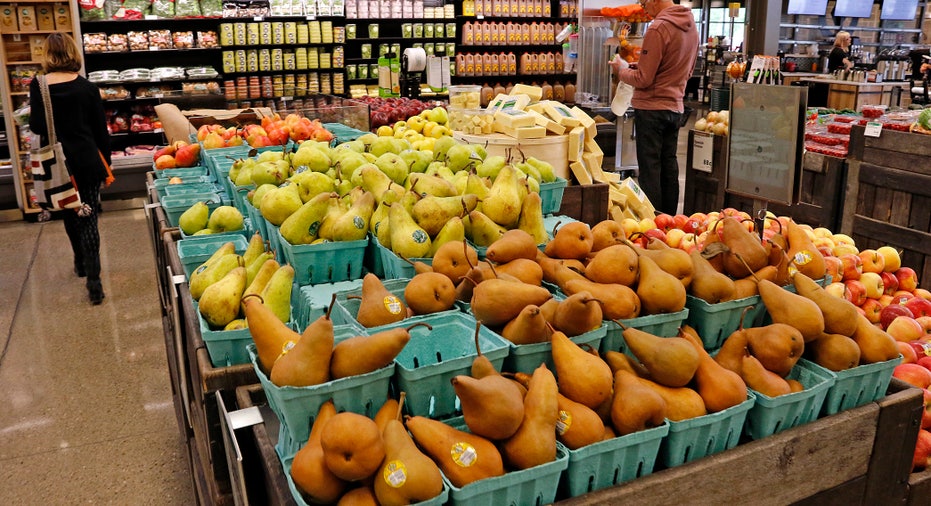 Whole Foods announced a board shake-up and cost-cutting plan as it fights to appease investors and hold onto shoppers who have more choices about where to buy organic foods.
The company, which has seen sales at established stores fall for seven straight quarters, is under pressure from activist investor Jana Partners. The group disclosed its stake in the chain last month and pushed for a shake-up of the senior management, among other changes.
Gabby Sulzberger, Whole Foods' newly appointed board chair, said Wednesday the company had offered to name two of Jana's nominees to its board in exchange for an agreement that would let the company focus on its improvement plan. She said Jana declined.
Jana said in a statement that it decided to "keep all options on the table" and will see if the new board "can show a real commitment to fixing the operations at Whole Foods and pursuing all avenues to shareholder value creation."
The five new independent board members include Panera CEO Ron Shaich and Sharon McCollam, who was most recently chief financial officer of Best Buy. The company also named a new chief financial officer, and said it plans to cut $300 million in costs by its fiscal 2020. That will be in part through more effective labor scheduling, it said.
Whole Foods Market Inc., founded in 1978, disrupted the supermarket industry but is now being unsettled by the trends it helped popularize. The company says people are turning to "good enough alternatives" to its organic and natural foods. Overall competition is also intensifying, with more places where people can buy groceries.
"It's become this hypercompetitive space, in which someone's going to end up losing," said Diana Sheehan, director of retail insights at consulting firm Kantar Retail.
The pressure on Whole Foods doesn't look to let up. European grocery chain Lidl is planning to enter the U.S. market with 100 stores starting this summer along the East Coast. Aldi has 1,600 U.S. locations and to expand to 2,000 stores by the end of next year. The chain focuses on private label products that sell for low prices, similar to Trader Joe's, which has about 460 locations.
In the latest quarter, Whole Foods said sales fell 2.8 percent at established locations. As sales have slumped, Whole Foods executives have tried to highlight what distinguishes their chain from rivals. And the company last year launched an offshoot chain named after its "365" private label brand, a nod to the popularity of no-frills chains that draw shoppers with low prices.
But in February, the company said it no longer sees the potential for expanding its flagship chain to 1,200 locations, up from the approximately 460 it has in the United States, Canada and the United Kingdom.
On Wednesday, Whole Foods said it expects its various initiatives including the rollout of a loyalty program to help sales at established locations turn positive by the end of its fiscal 2018. For this fiscal year, it still expects sales to fall as much as 2.5 percent at established locations.
It expects total sales to increase by 1 percent or more, and earnings to be $1.30 per share or more. Previously, the company had forecast total sales growth of 1.5 percent and earnings of $1.33 per share for its 2017.
For its fiscal second quarter, Whole Foods Market Inc. said its profit fell to $99 million, or 31 cents per share. Not including one-time items, it earned 37 cents per share, which was in line with Wall Street expectations, according to Zacks Investment Research. Total revenue was $3.74 billion, above the $3.73 billion analysts expected.
Whole Foods shares rose 3 percent to $37.33 in after-hours trading.