Whole Foods Planning Board Shakeup, Not Part of Jana Talks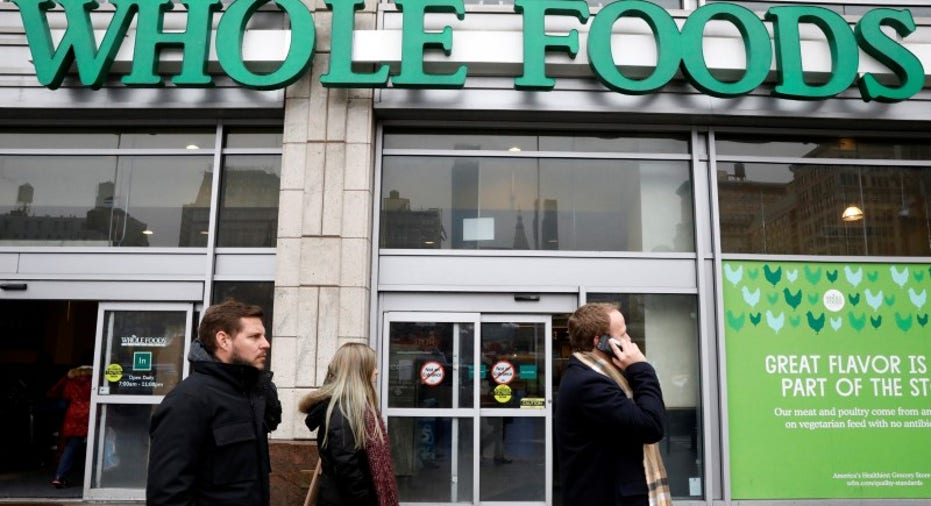 Whole Foods (NYSE:WFM) is plotting a major shakeup to its board of directors, sources told Dow Jones on Wednesday.
The plans, an effort to show the company is open to a change in direction. Include replacing the board's chairman and half of its members, according to the report, are not part of talks with activist investor Jana Partners – which disclosed a nearly 9% stake in the company last month.
Whole Foods, largely credited with sparking the organic craze among food shoppers, has faced six-straight quarter of sales declines at locations open at least a year. Jana has said it is interested in accelerating the grocer's turnaround and potentially a sale.
Shares of Whole Foods brefly flipped into positive territory during Wednesday's trading session on heels of the report before falling back into negative territory. The company's stock has seen an 18% gain so far this year as investors weigh the prospects of more decisive action from the company to better appeal to its core audience.
The brand, in recent years, has struggled to keep its "Whole Foodie" customer base as brands like Kroger (NYSE:KR) and Walmart (NYSE:WMT) have waded deeper into fresh and organic offerings. Data collected by media and technology company Morning Consult showed of 200,000 people surveyed, Whole Foods' favorability ranked under Kroger by five percentage points.
In late April, the Financial Times reported supermarket operator Albertsons, backed by private equity group Cerberus Capital, is exploring a Whole Foods takeover.
Whole Foods will report its first-quarter financial results after the closing bell on Wednesday. Analysts expect to see a continued decline in same-store sales, a key metric for retailers, and an update from management on the company's turnaround efforts. Critics, including activist shareholders, have said Whole Foods has been too slow to integrate a working technology strategy for employees as its online-ordering Instacart platform faces stiff competition from the likes of Amazon's (NASDAQ:AMZN) Fresh service and Walmart's (NYSE:WMT) newly acquired Jet.com.