Whole Foods Looks For Stabilization in 2017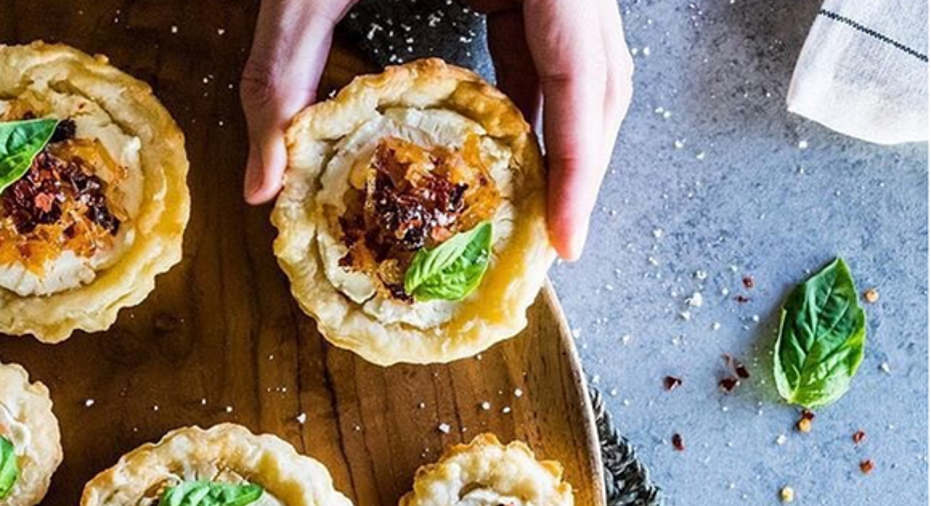 Whole Foods' prepared-foods sales provide insulation from the deflation that has pressured the grocery industry as of late. Image source: Whole Foods Market Instagram page.
Whole Foods Market (NASDAQ: WFM) filed fiscal-fourth-quarter 2016 earnings after the close of trading on Wednesday, handing investors a pretty decent fourth quarter, news on changes to its executive team, and a somewhat conservative outlook for fiscal 2017. There's much to discuss, so let's dive in and review key items below.
The fourth quarter: Stable comps, and stable pricing
For those looking for reasons to become bullish about Whole Foods again, the last 12 weeks of the fiscal year provided a couple of footholds in that challenging rock-climbing wall known as investor hope. The first was a comparable sales decrease of 2.6% versus the prior-year quarter.
While not positive, the comps result matched the third quarter's 2.6% drop, which in turn improved upon Q2 2016's 3% decline. Whole Foods' earnings release also revealed an improving trend in the first five weeks of the new fiscal year, with comps trending at just negative 1.6%.
The company also allayed concerns regarding deflation. Declining costs across a number of produce, meat, and dairy categories have sapped pricing power across the grocery industry this year. Take a brief look at the following comparable sales table, which Whole Foods presented on Wednesday:
Image source: Whole Foods Market 8-K filing dated Nov. 2, 2016.
Essentially, the company saw less frequent visits from its customers, but this was partially offset by bigger purchases, with zero decline in average price per item.
This is positive news for investors, because it's much easier for a grocer to improve patrons' frequency than it is to combat a loss of pricing power.
How is Whole Foods staving off deflation? As I pointed out in my earnings preview, promoting popular, higher-ticket prepared foods has provided one source of support. The company's chief operating officer, A.C. Gallo, illuminated another support during the company's post-earnings conference call.
Gallo remarked that Whole Foods enjoys long-term relationships with smaller, specialty suppliers in basic grocery staples, such as eggs. Thus, even when commodity prices decline, the company enjoys some insulation from immediate deflationary trends due to its contractual pricing agreements spread across numerous suppliers.
Cost structure changes begin to bear fruit
In addition to stabilizing comps, Whole Foods exhibited progress in its goal to achieve $300 million in annual cost savings by 2017. Selling, general, and administrative expenses declined by 2.3 percentage points during the fourth quarter.
Now, this statistic won't grab any headlines, but it should, because the percentage savings translated into a $79 million advantage, which the company was able to run through the rest of its profit and loss statement during the quarter. The differential absorbed $11 million in new interest expense, due to the company's $1 billion in long-term debt, which wasn't on the balance sheet this time last year. It also absorbed a $23 million jump in Whole Foods' income tax provision for the quarter.
Accounting for a few other adjustments, the cost savings provided the company with $32 million in additional profit versus the same period last year, good for a 57% increase in net income.
Changes in leadership revealed
Alongside earnings, Whole Foods announced two significant leadership transitions. Effective Dec. 31, Walter Robb will shift out of the co-CEO role, leaving John Mackey solely in charge of the grocer's direction.Robb will remain on Whole Foods' board and will also serve as an advisor to the company.
Investors, especially institutional ones, often favor a single point of accountability, especially when an enterprise is struggling to regain growth momentum, as Whole Foods currently is. For this reason, the adjustment to governing structure is likely to be interpreted positively by the investing community.
The company also revealed the impending retirement of its longtime CFO, Glenda Flanagan. Flanagan will stay on through the end of fiscal 2017.
A purposeful outlook for the coming year
Just as management had telegraphed at the end of the fiscal third quarter, Whole Foods' outlook for 2017 turned out to be pretty conservative. The organization expects comparable sales growth to fall between negative 2% to 0% in fiscal 2017. With a slightly muted square footage expansion of 6%, this translates to expected revenue expansion of between 2.5% and 4.5%.
At the middle of the projected revenue range, Whole Foods will slightly outpace 2016's 2.8% top-line improvement. And comparable sales growth won't budge much from 2016's full-year decrease of 2.5%.
While these are admittedly lukewarm numbers, they point to the concrete possibility that Whole Foods' revenue, comps, and earnings trends may finally be stabilizing. The company could shoot for higher growth next year, but management doesn't want to overstuff its store-opening schedule with ill-considered lease signings that might end up cannibalizing existing locations.
Rather, management reiterated on the earnings call that it will moderate store growth in 2017, while continuing to expand Whole Foods' new 365 concept stores (now up to a development pipeline of 19 locations). Executives intend to propagate what they learn from these leaner operations to other stores in the Whole Foods system.
The management team also conveyed that it will keep pushing Whole Foods' differentiation by enhancing the company's flagship store experiences, cultivating more prepared foods, broadening its digital loyalty program, and further exploring innovations such as delivery and curated meal kits.
It's possible that such dedicated focus on Whole Foods' brand value proposition could lead to faster-than-forecast growth, as investments in the company's digital marketing platform begin to reap greater rewards next year. This, coupled with ongoing cost-cutting, could provide a quick boost to quarterly net income and earnings per share. But these improved metrics will almost be gravy. Shareholders want stability first, which seems to be precisely what Whole Foods is promising for 2017.
A secret billion-dollar stock opportunity The world's biggest tech company forgot to show you something, but a few Wall Street analysts and the Fool didn't miss a beat: There's a small company that's powering their brand-new gadgets and the coming revolution in technology. And we think its stock price has nearly unlimited room to run for early in-the-know investors! To be one of them, just click here.
John Mackey, co-CEO of Whole Foods Market, is a member of The Motley Fool's board of directors. Asit Sharma has no position in any stocks mentioned. The Motley Fool owns shares of and recommends Whole Foods Market. Try any of our Foolish newsletter services free for 30 days. We Fools may not all hold the same opinions, but we all believe that considering a diverse range of insights makes us better investors. The Motley Fool has a disclosure policy.