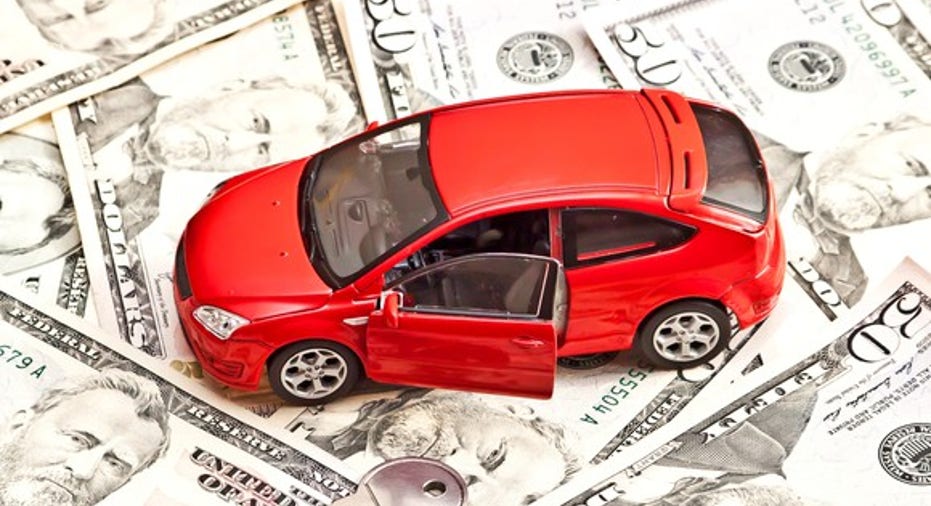 Image source: Getty Images.
China's largest ride-hailing and private transportation company, Didi Chuxing, just closed its largest round of funding to date, bringing in about $7.3 billion. That puts Didi's valuation at about $28 billion, with $10.5 billion in disposable funds.
Didi offers everything fromtaxi-hailing services, bus passes, ride-sharing, and private car-hailing services (similar to Uber) across 400 cities in China, with about 11 million private rides arranged every day.
With Didi's impressive rise in China, and its expanding presence through its own investments in other countries, it's worth taking a look at some of the company's top investors and why they're getting on board with Didi.
The iPhone maker is a fan
The most notable investor from Didi's latest round wasApple . The company contributed an amazing $1 billion back in May, which is Didi's largest private investment to date.
Apple is increasingly looking toward the automotive market as an area for future growth and Reuters reported that Apple CEO Tim Cook said the investment in Didi Chuxing would help Apple better understand the Chinese market. Aside from this investment, Apple is rumored to be working on its own vehicle that will debut in 2019.
Morgan Stanley analyst Katy Huberty believes Apple's investment in Didi Chuxing is just one small step for Apple in the larger shared mobility market, in which Huberty thinks Apple could grab $400 billion annually by 2030.
Didi is benefiting from Apple's investment right now, but Apple could clearly benefit from the relationship down the road if rumors about its shared mobility focus turn out to be true.
Chinese companies are big backers of Didi
Didi Chuxing is actually the result of a merger between two Chinese ride-hailing companies, Didi Dache and Kuaidi Dache, in 2015. Those two companies were backed byTencent HoldingsandAlibaba, respectively, two of the biggest tech companies in China.
It's a bit unclear how much the two have invested in Didi Chuxing overall, but sources toldWSJrecently that both added more money in Didi's latest round of funding.
China Life Insurance -- the largest state-owned commercial insurer in the country -- recently handed Didi a little over $600 million in funding, which includes $300 million in equity and $305 million in long-term debt.
China Life and Didi Chuxing share a common thread of bringing Chinese companies together to further progress in the country. China Life Investment Holding president, Wang Junhui, told the Financial Times that,"We believe our two companies will achieve strong network synergies and complementarities toward creating more vibrant growth of the emerging 'Internet Plus' financial sector." FT noted that the Chinese government is keen on Internet companies and traditional companies working together to further the country's economy, which makes China Life's investment in Didi a perfect fit.
I'd be remiss if I didn't mention China Merchants Bank in this list. The bank had previously invested $200 million in Didi in early 2016, and went the extra mile in the latest round by giving the company a syndicated loan up to $2.5 billion.
Big and getting bigger
The latest round of funding should help Didi expand its reach in China even further and shore up its position against Uber in the country. It's not clear how the two split the market. Third-party research puts Did at over 85% of the ride-sharing market in China, according to The Wall Street Journal, but UberChina says it has more than one-third of the market. That math, of course, doesn't add up.
There's been speculation that UberChina and Didi may have to eventually merge in order to grow, but Didi's latest round of funding will likely be used to hold that off -- at least for now.
The article Who Owns Didi Chuxing? originally appeared on Fool.com.
Chris Neiger has no position in any stocks mentioned. The Motley Fool owns shares of and recommends Apple. The Motley Fool has the following options: long January 2018 $90 calls on Apple and short January 2018 $95 calls on Apple. Try any of our Foolish newsletter services free for 30 days. We Fools may not all hold the same opinions, but we all believe that considering a diverse range of insights makes us better investors. The Motley Fool has a disclosure policy.
Copyright 1995 - 2016 The Motley Fool, LLC. All rights reserved. The Motley Fool has a disclosure policy.