Who Are All These Tesla Model 3 Buyers Anyway?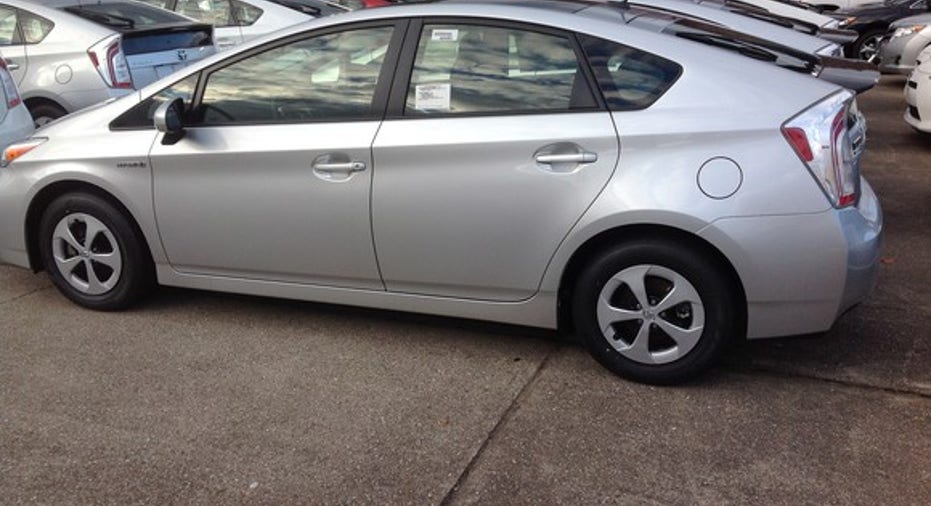 Tesla Motors bulls and bears have been equally blown away by the customer response to the recently unveiled Model 3 sedan. Within two weeks, nearly 400,000 people had put down $1,000 refundable deposits to reserve a Model 3. That's more than three times the total number of cars Tesla has built in its history!
Demand for Tesla's Model 3 has far exceeded expectations. Image source: Tesla Motors.
So who are all of these people putting $1,000 down just to reserve a spot to buy a car that they probably won't get until 2018? Tesla customers appear to be a diverse group, and the mix of different customer "types" could have big implications for the Model 3's long-term success.
Three different customersFor the most part, Tesla customers can be sorted into three groups. (Of course, there is some degree of overlap between groups.)
First -- and most obviously -- there are environmentalists. These are people who are committed to reducing their impact on the environment by buying as "green" a car as possible. Many customers in this category are switching from a Toyota Prius or another hybrid model.
Second, there are traditional auto enthusiasts. Tesla has gained a reputation for building high-performance cars that can compete with the best sports cars and performance cars out there. The Model 3 will continue in that vein, with the base version accelerating from 0-60 mph in less than six seconds. (There will likely be a higher-performance version, too.)
By contrast, a Toyota Prius takes nearly 10 seconds to reach 60 mph. That hasn't changed much as the Prius has evolved. Clearly, Toyota isn't trying to appeal to these buyers.
The Toyota Prius is spurned by car enthusiasts for its slow acceleration. Image source: The Motley Fool.
Third, there are buyers who want a cool car. Many people in this category are also tech enthusiasts. Right now, Tesla is the epitome of cool, andin recent years it has steadily rolled out new high-tech features, such as autopilot and "bioweapon defense mode."
All three of these groups were represented to some extent in a recent Mashable piece profiling seven people who placed Model 3 reservations.
Is Tesla penetrating the mass market?Among these three groups of potential Model 3 customers, many of the auto enthusiasts and cool car/tech enthusiasts may be moving over from comparably priced luxury cars and muscle cars. Meanwhile, customers who are buying the Model 3 to reduce their carbon footprint are more likely to be trading up from cheaper fuel-efficient cars like the Prius.
This distinction is important because while Tesla has a lot of room for growth within the luxury market itself, the ceiling is far higher -- and the competition is not as formidable -- if Tesla can make inroads in the mass market. In the U.S., top-selling models like the Camry and Corolla sell in similar numbers to the full product lineups of luxury automakers like BMW and Mercedes.
At first glance, the Model 3 may seem to be ideally positioned to win in the mass market. Its starting price of $35,000 is right around the U.S. average transaction price of $34,000. Including tax credits, the price could be well below $30,000 for some buyers.
Yet a typical Model 3 will probably cost more than $40,000 including options, while the $7,500 federal tax credit will phase out in the next few years. On the flip side, average transaction prices for compact and midsize cars (the mass-market segments that the Model 3 will directly compete with) are just $20,000 and $25,000, respectively. That makes the pricing gap look much wider.
Mixed evidenceSo far, there is mixed evidence about the makeup of the Model 3 customer base. On the plus side, a study two years ago found that more than 15% of Model S buyers already owned a Toyota. Thus, a fair number of people were willing to trade up to the extremely pricey Model S to go green. This suggests that many people would be willing to pay the smaller premium for a Model 3.
On the other hand, more than 30% of Model S buyers in that study owned a Mercedes, BMW, or Lexus. So while there was some trade-up from Toyota (and especially the Prius), a lot more of Tesla's customers were already luxury car buyers.
Not surprisingly, the Model S has sold well among luxury car owners. Image source: Tesla Motors.
It's also interesting to note that while U.S. auto sales have continued to grow at a modest rate in 2016, sales have declined at top luxury brands BMW, Mercedes, and Lexus. BMW has been the worst hit, with sales down 9.4% year over year through April. It's too early to know how much of this sales weakness comes from Tesla's rise, but the combination of rapid growth at Tesla and weak sales at other luxury automakers is certainly suggestive.
Finally, Tesla has reported that the Model 3 launch has stimulated demand for the Model S and Model X. If people are really buying these $100,000 models to tide them over while they wait for a Model 3, they apparently don't need an affordable car.
Tesla is clearly on track to steal a lot of auto and tech enthusiasts away from luxury automakers with the Model 3, which strikes a good balance between affordability, performance, and luxury. Whether it can entice more budget-minded consumers to open up their wallets -- especially after the U.S. federal tax credits run out -- is still an open question.
The article Who Are All These Tesla Model 3 Buyers Anyway? originally appeared on Fool.com.
Adam Levine-Weinberg has no position in any stocks mentioned. The Motley Fool owns shares of and recommends Tesla Motors. Try any of our Foolish newsletter services free for 30 days. We Fools may not all hold the same opinions, but we all believe that considering a diverse range of insights makes us better investors. The Motley Fool has a disclosure policy.
Copyright 1995 - 2016 The Motley Fool, LLC. All rights reserved. The Motley Fool has a disclosure policy.