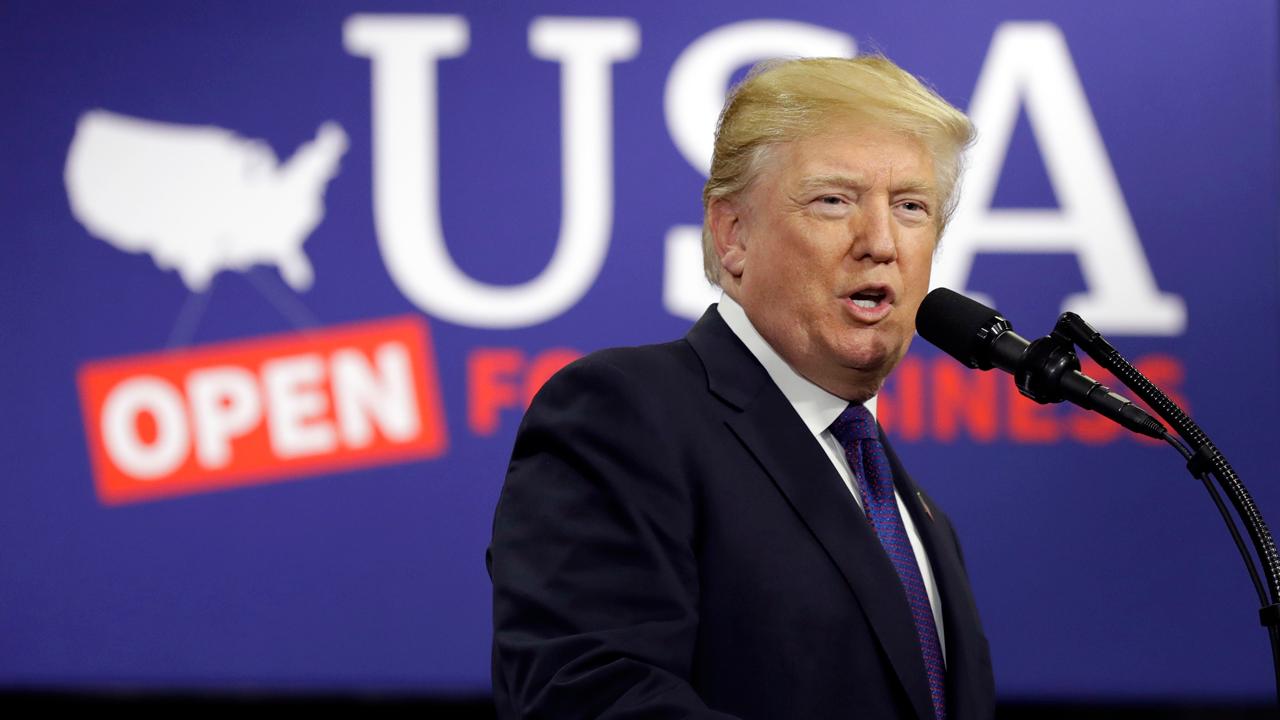 The stocks' record rise since President Trump was elected in November of 2016 had a setback as the Dow dropped 1,175 Monday and volatility returned to the markets. Despite efforts by Trump's opponents to link the president and his policies to the recent selloff the administration pointed to the markets' overall rise under President Trump's watch.
"The market, as a whole, is up over 25% since this president took office, north of 6,000 points, so we're happy to talk about the president's economic record including the stock market," White House Principal Deputy Press Secretary Raj Shah told FOX Business' Stuart Varney.
More from FOXBusiness.com
According to Raj, the administration remains focused on the "long-term economy fundamentals," not the short-term market volatility.
"We have a very strong labor market, as we saw on Friday unemployment remains low at 4.1% and wages are rising for the first time in nearly a decade at a serious level. Corporate earnings are strong and, you know, the president's tax cut plan is going to provide fuel for the economy."