Which SolarCity Corp. Will Show Up for Earnings? Here's What to Watch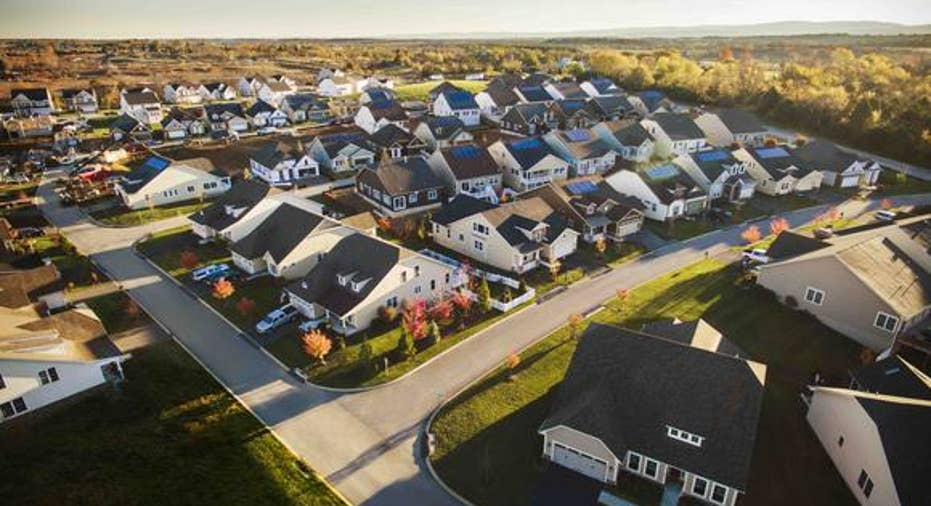 The big question is how many new customers SolarCity made happy this quarter.
Residential and commercial solar giantSolarCity Corp. is set to release earnings on May 9, and the market is jittery. The stock price falling more than 10% in successive trading days following news that competitorVivint SolarCEO was stepping down abruptly and unexpectedly on May 4, and a renewed public attack on SolarCity by noted short-seller Jim Chanos on May 5.
SolarCity is also in the midst of shifting away from high-cost growth to a more balanced attempt to grow with lower costs and better cash flows, and is coming off an unexpectedly poor sales quarter. It's somewhat understandable the market is skittish, even if a 20%-plus beat-down on essentially nothing material is a bit overdone.
With first-quarter earnings coming up on May 9, here's a closer look at the key things investors should watch for.
What will the growth look like?The guidance SolarCity issued for Q1 and full fiscal year 2016 is a tale of two very different numbers. Management said it expects to grow MW installed -- a key metric in addition to revenue, since recurring revenue from each MW installed will drive sales for up to 20 years -- more than 40% for the full year, but to only expect 18% growth in the first quarter.
This was disappointing on two levels. To start, shareholders had become accustomed to a SolarCity that was growing at more like80%per year, so even the 40% growth rate for the full year was a big disappointment to the market when it was announced. But only 18% for Q1 felt a pretty weak start to the year.
Here's some context.
It may feel like a million years ago, but don't forget that a major event happened just before Q4 earnings: The residential solar industry in Nevada was essentially killed by regulation changes, causing SolarCity to cease operations in the state, which was considered to be one of the best growth markets for residential solar in the country. Short version: The weak guidance for Q1 was in a large way based on the evaporation of a significant portion of the company's pipeline of business almost overnight. But management remains convinced that it can still grow by 44% in 2016, installing 1.25 GW of solar.
Frankly, it's incredibly hard to say what to expect for Q1 growth. On one hand, management has been particularly bad at forecasting quarterly results in the past. On the other hand, 18% seems like a lay-up even with the loss of Nevada. Whatever the result, expect CEO Lyndon Rive to offer a pretty in-depth analysis of the business on the earnings call and in his shareholder letter.
Continued focus on cost improvementOne metric the company regularly touts is its cost-per-watt, which shows how much the company's operating structure impacts its ability to make a profit:
Image source: SolarCity.
And while (as the slide above shows) its total cost per watt has generally been falling for the past two-plus years, its sales expense has actually increased since 2014. Much of that expense has been necessary, as the company has invested in new markets, and had to take on significant expense to train and deploy new sales and marketing teams in those markets,
But at the same time, management has made it a clear goal to achieve positive free cash flows by the end of 2016, and that means that the company's rate of cost increases -- particularly in sales expense -- must slow, along with installation and general and administrative expenses.
Don't mistakeslowedexpense growth withnoexpense growth. SolarCity will most definitely spend more money on sales and marketing in 2016 than 2015. But therateof that increase is expected to decrease, and ideally should increase at a lower rate than revenue growth, in order for sales cost-per-watt to decrease.
Will we see this number decline in Q1? Frankly, the uncertainty around the first quarter's guidance makes this uncertain, particularly if you follow the trend in the slide above: Historically, Q1 costs-per-watt have been sequentiallyhigher than Q4, though they've trended lower versus the year-before quarter. It's likely that we see a similar result this year, particularly with the expected weak sales growth the company guided to.
Looking ahead: Keep the big picture in view, tooWhile it's a terrible idea to dismiss poor results -- if that's what SolarCity delivers -- out of hand as an aberration, make sure to consider whatever results the company turns in within the greater context of a quickly evolving residential and commercial solar landscape.
Will SolarCity deliver better growth than the 18% guidance? Will it succeed in bringing its costs down? While both numbers matter, the context around the actual results -- two things we won't have before next week -- matters as much as what those results are. Whether the company delivers on those two things this quarter or not, they remain hugely important drivers for SolarCity's future prospects.
Image source: SolarCity.
The article Which SolarCity Corp. Will Show Up for Earnings? Here's What to Watch originally appeared on Fool.com.
Jason Hall owns shares of SolarCity. The Motley Fool owns shares of and recommends SolarCity. Try any of our Foolish newsletter services free for 30 days. We Fools may not all hold the same opinions, but we all believe that considering a diverse range of insights makes us better investors. The Motley Fool has a disclosure policy.
Copyright 1995 - 2016 The Motley Fool, LLC. All rights reserved. The Motley Fool has a disclosure policy.