Which Sectors on Wall Street Are Rooting for Obama?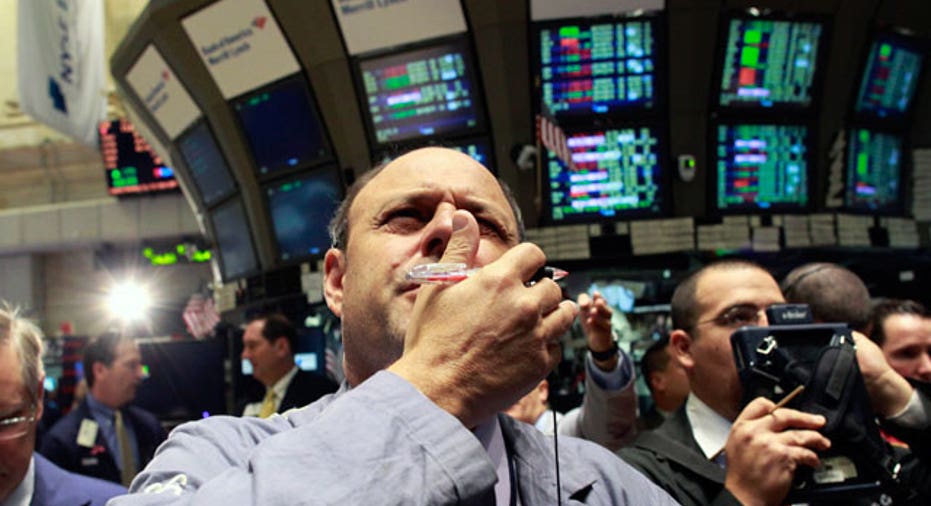 Even though much of Wall Street seems to be hoping for a Romney upset this November, there will be clear winners in the stock market no matter who controls the White House for the next four years.
Likely beneficiaries if President Obama is reelected include home builders, renewable energy companies and gold stocks, according to a report released by S&P Capital IQ this week. On the other hand, a win by Mitt Romney could translate to higher stock prices for auto makers, luxury retailers and oil companies.
Health Care
Despite the unpopularity of Obama's health-care overhaul, this area of the economy may actually be cheering for the status quo in this election.
"If Obama wins, we see a net positive for the sector, as health-care reform as passed and upheld will proceed," S&P analysts said. "We think a Romney victory would introduce new uncertainty over the sector."
The thinking goes as follows: Now that the Supreme Court has upheld the Affordable Care Act, companies have been able to move forward with preparing for the looming regulations.
For health providers like UnitedHealth Group (NYSE:UNH) and hospital operators such as HCA (NYSE:HCA), that means an influx of new customers. For Biogen (NASDAQ:BIIB) and other biotech drug makers it means the 12-year exclusivity period will stay in place.
Even if Romney knocks off Obama this fall and Republicans take control of both houses of Congress, it still seems like a long shot that they would have enough votes to repeal the health-care law.
S&P notes one exception to the "positive Obama bias" in this sector is medical device makers, which are shuddering at a looming 2.3% excise tax on U.S. sales starting next year.  Medtronic (NYSE:MDT) alone sees up to a $150 million annual impact from this tax.
Financial Services
Obama has had a rocky relationship with the financial-services sector, which, led by Goldman Sachs (NYSE:GS), heavily backed him in 2008 but has since largely soured on the president.
"Mid-size and smaller banks would likely cheer a Romney victory," S&P said, pointing to the new administration's ability to tap more pro-business people to lead regulatory agencies and the Treasury Department.
In addition to pushing forward with reforming Fannie Mae and Freddie Mac, the new appointees would have "a lot of leeway" in the interpretation of the Dodd Frank regulatory overhaul and ease pressure on the industry in general, the analysts said.
However, S&P predicted the largest U.S. banks -- the likes of Bank of America (NYSE:BAC) and J.P. Morgan Chase (NYSE:JPM) -- "would likely do just fine under either administration" as they have "no fear of failing or being broken up."
On the other hand, real-estate investment trusts, or REITs, could benefit from an Obama reelection because it could lead to an expiration of the Bush tax cuts. S&P said this could provoke holders of commercial real estate to accelerate their decision to sell assets while capital gains taxes are low, paving the way for attractive acquisitions by REITs.
Energy
The energy sector is likely to be divided by the outcome of the 2012 election.
If Romney wins, oil drillers could cheer because "Republicans embrace the idea of increased domestic drilling" and are calling for limits on the EPA and an end to the clean energy loan program, S&P said.
Energy MLPs, which are master limited partnerships like Atlas Energy (NASDAQ:ATLS), could also stand to gain from an acceleration of TransCanada's (NYSE:TRP) Keystone XL pipeline, which has stalled under the Obama administration.
At the same time, it's easy to see why renewable energy and natural gas stockholders may be wishing for Obama's reelection in hopes Democrats enact and preserve legislation favoring cleaner sources of energy.
"We see greater potential for falling solar-related federal subsidies and credits if Republicans gained more power," S&P said.
That could spell bad news for solar stocks like First Solar (NASDAQ:FSLR) and SunPower (NASDAQ:SPWR).
Basic Materials, Industrials
In the basic materials realm, a Romney upset might be a boost for steel makers like U.S. Steel (NYSE:X) because S&P assumes fewer EPA rules will hamper the group.
If Obama is reelected, the winners in this sector could include aluminum, a metal that requires less carbon intensive manufacturing than steel, and gold, which has enjoyed torrent growth over the past four years due to fears about the economy that could ease with a Romney victory.
S&P sees no real winners in the industrial sector in the event Obama secures another four years.
For example, defense contractors like Lockheed Martin (NYSE:LMT) and Raytheon (NYSE:RTN) should generate higher profits if Republicans succeed in their push to avoid deep defense spending cuts.
Likewise, S&P says engineering and construction firms should benefit from a Romney administration's "more receptive" approach to oil, gas and nuclear projects.
Consumer Discretionary
Broadband service providers may be hoping the Democrats retain the White House because Julius Genachowski, the Obama-appointed chairman of the Federal Communications Commission, has been a "dogged champion" of Net Neutrality, S&P said.
Likewise, home builders such as Pulte (NYSE:PHM) and Toll Brothers (NYSE:TOL) could see increased demand for new homes due to a continuation of the Obama Administration's efforts to limit foreclosures, keeping homeowners in their existing properties.
However, S&P said other consumer discretionary stocks could flourish under a Romney White House: auto makers like Ford (NYSE:F) may see a relaxation of costly fuel-economy rules, luxury retailers such as Saks (NYSE:SKS) would benefit from a full extension of the Bush tax cuts and media companies like Comcast (NASDAQ:CMCSA) could enjoy a relaxation of media ownership rules.