Which General Electric Business Grew 62% Last Quarter?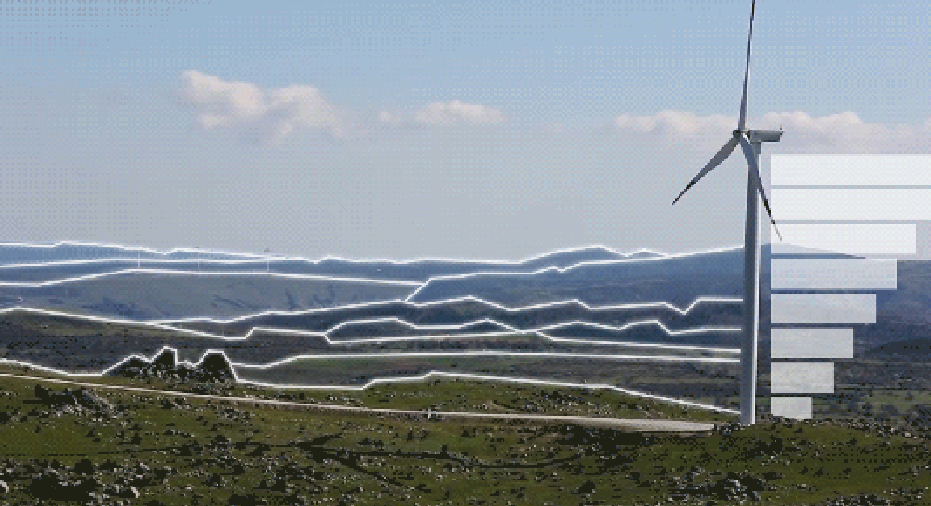 Source: General Electric
General Electric (NYSE: GE) reported its latest quarterly earnings last week, beating analyst estimates by 10%. But every saavy investor knows that earnings reports are about more than the pastthey provide key insights into future prospects and potential profits. General Electric's renewables unit expanded rapidly over the last quarter and shareholders need to pay close attention to this growing unit. Here are three renewable energy updates General Electric wants you to know.
1. Top Lines Are UpWhile the bottom line is obviously important, analyzing the top line is the best way to gauge demand. Orders are the most direct demand metric and, in Q1 2016, renewable energy orders increased a whopping 86%, excluding those that came in via GE's Alstom acquisition. With those added on, overall orders clocked in at $2 billion, a 110% jump from Q1 2015.
GE's order increase was also representative of rising revenue. Q1 2016 sales came in at $1.7 billion, up a seasonally adjusted 62% from 2015's first quarter. Bottom-line profit also increased by a smaller but still substantial 45%.
General Electric shareholders should demand efficiency when it comes to translating top-line numbers into earnings for investorsbut the renewable energy business is still focused on major growth, and a ballooning top line is good news no matter how you slice it.
2. Renewable Energy = Synergy and DiversityDuring GE's earnings call, CEO Jeff Immelt made sure to reiterate that the renewable energy business is an essential piece of GE's larger plan and portfolio. Immelt noted that:
All of this has occurred amidst a backdrop of major changes at GE HQ. General Electric announced a major pivot last year to shed its GE Capital business and double down on industrial expertise. That means more potential for cross-business synergies, and the renewables business is no different. As Immelt made sure to mention, organic orders grew 88% on the back of two new wind turbine product launchesthat's 88% of orders that benefited from GE's cross-cutting R&D, manufacturing, and energy solutions services.
While synergy saves dollars, diversity ensures not all dollars come from the same place. Renewables currently account for 6.5% of GE's industry revenue and 2.5% of total profits, and both numbers represent a 50% rise from Q1 2015. At the same time as General Electric is "in the midst of a challenging Oil & Gas [unit] market," GE's Aviation and Power units continue to provide reliable profit.All in all, Renewables enjoyed the most organic order growth of any unit.
3. Going GlobalAlongside its earnings report, General Electric announced that it had reached a milestone 50,000 wind turbine installation count. With the recent acquisition of Alstom, GE now lays installation claims to turbines in more than 35 countries around the world.
Source: General Electric
"Renewable energy has become a mainstream source of power generation," said Jrme Pcresse, President & CEO of GE Renewable Energy, in a statement. "The industry is poised for continued global growth, and at GE, we are excited to be reaching this milestone and look forward to adding our next 50 gigawatts even faster."
Going global is another aspect of portfolio diversity, and can also open up new growth market opportunities. The United States makes up the largest piece of GE's wind portfolio, but the company has more recently increased installations in Europe, Asia, and Latin America. The Alstom acquisition also added on less-discussed hydroelectric orders in China and Laos.
Go Green to Make Green?
General Electric is not a renewable energy companyits $27.8 billion in sales for this past quarter came from entities as opposite as healthcare, oil, and appliances. But its renewable energy unit is paying off, and its increasingly important position in GE's portfolio is something investors should continue to recognize and analyze.
The article Which General Electric Business Grew 62% Last Quarter? originally appeared on Fool.com.
Justin Loiseau owns shares of General Electric Company and zero wind turbines. The Motley Fool owns shares of General Electric Company. Try any of our Foolish newsletter services free for 30 days. We Fools may not all hold the same opinions, but we all believe that considering a diverse range of insights makes us better investors. The Motley Fool has a disclosure policy.
Copyright 1995 - 2016 The Motley Fool, LLC. All rights reserved. The Motley Fool has a disclosure policy.