Which Commercial Won the Super Bowl?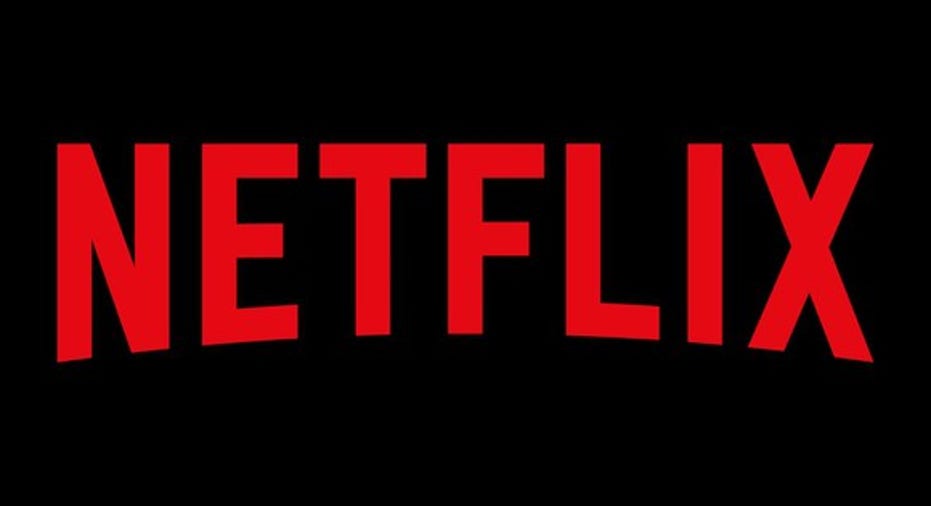 During last night's Super Bowl, Netflix, Inc. (NASDAQ: NFLX) released a 30-second teaser trailer for the highly anticipated second season of its surprise summer hit Stranger Things. With an estimated average cost of $5 million dollars for a 30-second commercial, this was a big gamble for Netflix. Advertisers tend to bring their A game, but not everyone gets their money's worth. Consumer reactions can be hard to anticipate.
Stranger Things season 2 trailer created the most buzz among Super Bowl ads. Image source: Netflix, Inc.
And the winner is...
It looks like Netflix strategy paid off. Based on data obtained from marketing technology company Amobee, Business Insider is reporting that the Stranger Things season 2 trailer created the most buzz of any Super Bowl commercial. The ad generated 307,000 tweets between 6:30 p.m. and 11:00 p.m. eastern time, which corresponds with the time the game aired. That was three times more tweets than the next company, and the total was more than the next three combined. Its success is being corroborated by Media Life Magazine, which is reporting that the trailer created 479.9 million social impressions, the most for of any ad.
Place
T-Mobile US, Inc. (NASDAQ: TMUS), took the second spot, with 91,700 tweets. This was a much more expensive proposition for the company, as it bought more than three full minutes of ad time.Its advertisements featured a variety of celebrities including Justin Bieber, rapper Snoop Dogg with home-making maven Martha Stewart, and comedienne Kristen Schaal, all promoting its unlimited data plan. As the number three carrier, T-Mobile is keen to gain ground against competitors Verizonand AT&T.
And show
The Procter & Gamble Company (NYSE: PG) made a surprise appearance in third place with 80,800 tweets for its Mr. Clean ad, which depicts the "sexy" version of its animated character dancing while cleaning a woman's house. As the woman's fantasy clears, it is revealed to be her husband.
Companies spend big on Super Bowl ads as it is one of the most iconic sporting events in the country and offers the unique ability to influence a large portion of the population in one sitting. This year's game is estimated to have been viewed by nearly 114 million people, a number equivalent to 35% of the US population. The day after the game, people aren't only talking about the big plays and the score, but the ads as well.
Netflix great content is enjoyed worldwide! Image source: Netflix.
Great content crosses borders
Netflix streaming service seeks to stave off competition from recent market entrants like Amazon.com (NASDAQ: AMZN), which also recently rolled out its service to over 200 countries. Stranger Things success as the most talked about Super Bowl ad can generate additional interest in the show and increase subscribers for the service. Stranger Things was already the surprise hit of the summer for the streaming giant and won at last week's Screen Actors Guild awards, taking the statue for best ensemble in a drama series. Netflix has previously reported that "high quality content travels well across borders."
Final thoughts
A win in Super Bowl advertising can create buzz, which can result in additional subscribers, and increased mind share. Studies have concluded that successful Super Bowl ads can provide temporary stock price increases, larger movie box office takes, and heightened awareness of a company's brand. Netflix is hoping to parley an already successful series into a worldwide smash hit. It appears to have completed the all-important first step in that process.
Find out why Netflix is one of the 10 best stocks to buy now
Motley Fool co-founders Tom and David Gardner have spent more than a decade beating the market. (In fact, the newsletter they run, Motley Fool Stock Advisor, has tripled the market!*)
Tom and David just revealed their ten top stock picks for investors to buy right now. Netflix is on the list -- but there are nine others you may be overlooking.
Click here to get access to the full list!
*Stock Advisor returns as of February 6, 2017
Danny Vena owns shares of Amazon and Netflix. The Motley Fool owns shares of and recommends Amazon and Netflix. The Motley Fool recommends T-Mobile US and Verizon Communications. The Motley Fool has a disclosure policy.